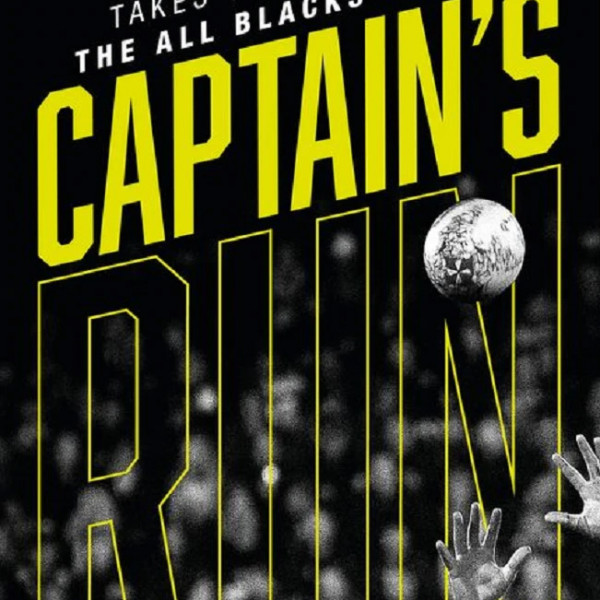 Written by: Gregor Paul
HarperCollins
Reviewed by: Kerry Lee
If I had to describe The Captain's Run in just a few words, they'd have to be 'heavy lies the head that wears the crown.'
Winning rugby matches might be a team effort, but it all starts with just one man: the captain. The man who's charged with leading his men onto the field and inspiring them through his actions, whether on the field or off it. It's often been said that the scrutiny he's under is almost level to that of the prime minister regarding public opinion, profile, and accountability.
While the book might be called The Captain's Run, it's actually a bit of a misleading title since it delves into issues of leadership; specifically the different ways a captain can lead and how the dynamic of captain, coach, and the rest of the team has shifted to what it is today.
It touches on the importance of teamwork and how there's never just one way to do something.
We get to see New Zealand Rugby's interesting evolution, starting in 1966 with Ian Kirkpatrick, when our national sport was still considered an amateur one, to arguably its greatest heights in the 21st century under the captaincy of Richie McCaw.
It's a fascinating insight into what made each of the captains tick and how they approached their job. It describes the trepidation they felt about the role of captain and how they went about making it their own. They talk about their greatest triumphs and what they might have done differently had they been given a choice.
Gregor Paul, whose name you might recognise from his sports column in the New Zealand Herald, has done an amazing job of giving fans a look behind the curtain at a world that not everyone gets a chance to see firsthand.
I would highly recommend this book to anyone wanting to learn more, not just about rugby, but about leadership and achieving goals that we set for ourselves in our daily lives.