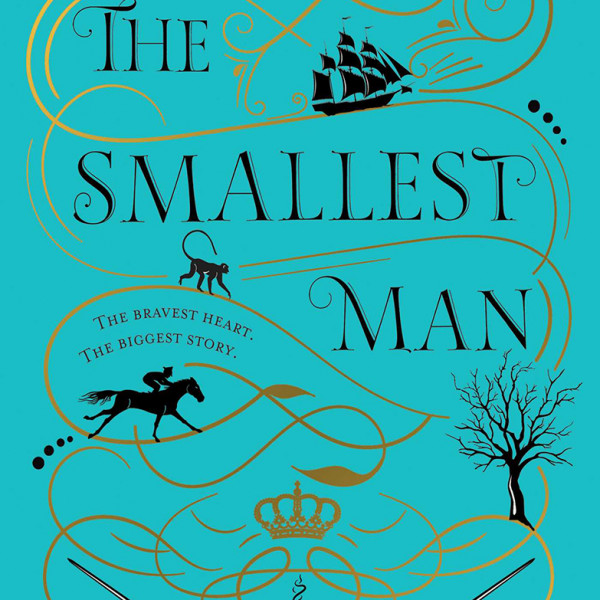 Written by: Frances Quinn
Simon & Schuster
Reviewed by: Fiona Robinson
Part fact, part fiction, The Smallest Man by Frances Quinn tells the story of an unusual man and his perspective on the 17th century reign of King Charles I of England. This is not the story of Charles I or the parliamentarians. It is told through the perspective of Nat Davy, who was called the Queen's dwarf, and was by her side through two decades that were pivotal for the country and changed England forever. Nat starts as a pet to the young Queen but eventually becomes someone she confides in and whose advice she seeks. He is a fictional character inspired by a real person called Jeffrey Hudson.
There is a romantic plot interwoven into The Smallest Man and a strong theme of friendship and loyalty. But at its heart it's a historic novel. It's a good read, an easy read, and a feel-good read. It's not taxing even though it is about a complex and fascinating piece of history. I also liked that it was history told through the eyes of someone who was different, which made me stop and think.
Nat's story is an interesting one and he's undoubtedly the character the reader sides with. However, I also enjoyed reading about these moments in history as the Queen, or a close confidant of the Queen, might have experienced them and particularly through the eyes of Queen Henrietta Maria of France, whom we don't otherwise read very much about.
However, to borrow a football analogy, this did feel like a book of two halves to me. I was fascinated by the first part of the book where Nat works for the Queen and witnesses history unfurling from close quarters to one of the major players. But the latter part of the book, where he leaves the Queen in France and returns to England, wasn't as compelling or pacey for me.
This is an excellent debut novel with a good message about being accepted and accepting yourself.