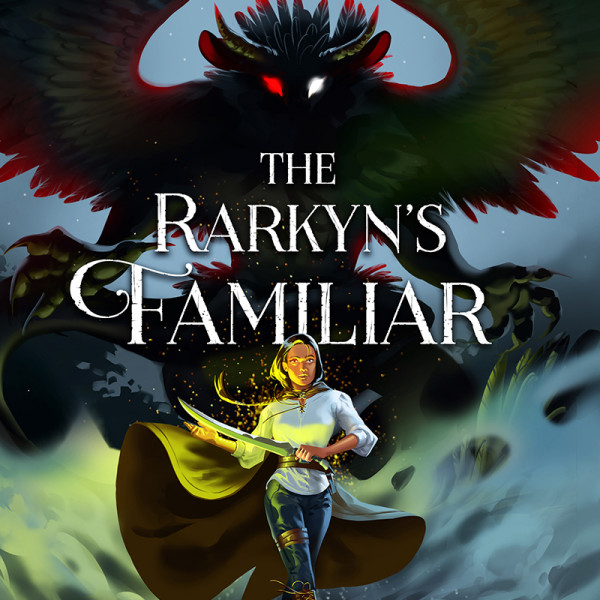 Written by: Nikky Lee
Parliament House Press
Reviewed by: Jo Lucre
The Rarkyn's Familiar is the story of Lyss, a human bonded and inextricably entwined in a blood pact with Skaar, a creature, some say 'monster', from the Otherworld. Their unholy union borne from a fight-for-life encounter binds the Rarkyn to Terresmir, and to Lyss as her familiar.
In Nikky Lee's fantasy novel lives a world where the horrors of creatures from the Otherworld threaten to breach the boundaries of Terresmir. Embroiled in a reluctant bond with a fearsome monster, Lyss experiences a symbiotic melding of powers and energies with Skaar, with the ever-present threat that "control will fall to whoever has the strongest magic".
Each carries a secret burden as they travel to the Illredan Empire in a desperate quest to find a cure before the inevitable madness of their blood pact becomes all-consuming for Lyss. Otherworld beings, the elite soldiers of The Order, and wayward mancer Archer threaten to derail them along the way.
Skaar will fight for freedom in his bid to escape the clutches of Archer again, the cursed mancer who had once held him captive; driven to cruelty by guilt and despair, and a madness-filled quest to save someone long gone. Lyss will fight to avenge her father's death.
The Rarkyn's Familiar will have you questioning who is the monster – is it the one who fights for freedom? Or the one who fights for retribution?
In Skaar and Lyss, Lee has created impressive character arcs, fleshed out and splat out, where horror, fantasy, and magic collide.
Through their shared fight for survival, and as they hone their minds and magic across hugrokar (a telepathic sense) to share their thoughts, feelings, and attack plans with no need for spoken words, a reluctant regard for one another develops.
Though Lee says it took 16 painstaking years for this book to come to fruition, I got to the end of The Rarkyn's Familiar feeling like the story and adventures of Lyss and Skaar are far from over.