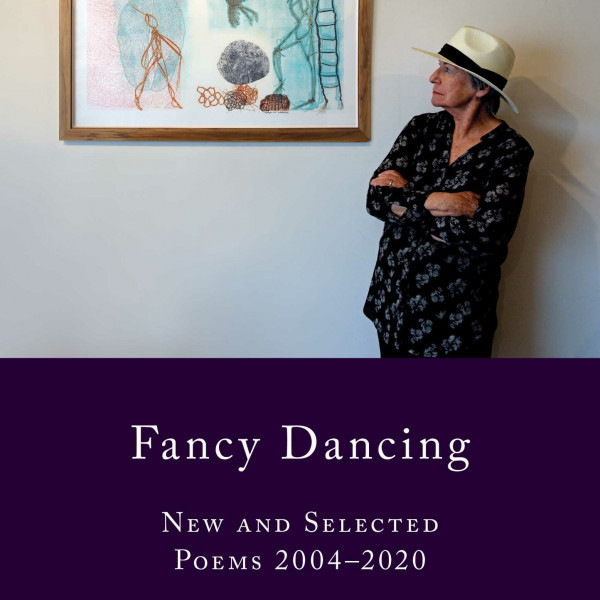 Written by: Bernadette Hall
Victoria University Press
Reviewed by: Alessia Belsito-Riera
Lyrical, eloquent, and impressionistic, Fancy Dancing is a word collage of memories and moments. Bernadette Hall's life, and the many lives she seems to have lived, find a voice in her poems, this collection acting as a sort of memoir.
At times abstract and labyrinthine, Hall's poems are very intimate. More than once I felt as though I was looking in on a private moment of remembrance, not unwelcome but certainly an outsider to the personal memory unfolding behind the curtain of allegory, metaphor, and simile. Poetic imagery intentionally lures the reader into the poem, but also renders it more intricate and impenetrable.
The poems in Fancy Dancing walk a narrow line between withholding and exposing moments of Hall's life. Incongruous images lay side by side, juxtaposed in such a manner that their association is often startling and unpredictable, just like the inner workings of the mind, the fabric of dreams, or the twists and turns of life. In The Holy Ground, a monk's sandals "flap flap flap," until they unexpectedly and seamlessly transfigure into a salmon hauled onto dry land, gasping for air. Hall continuously plays with the margins, boundaries, and confines of poetic language and imagery. Perhaps through the incongruity of her images, Hall is able to make sense of the natural disorder of life.
Despite the highly complex imagery however, Hall's poems are not weighty. In fact they seem lighthearted, sprightly, and even playful. Ironic and rather level-headed, Hall doesn't seem to take life too seriously. She captures a moment frozen in time. The poems accept what life gives them, no matter how disjointed or unexpected, and make a memory worth remembering, whether good, bad, or somewhere in between. Nothing seems inherently good or bad in the realms of Hall's poems. Fancy Dancing as a whole is neither optimistic nor pessimistic. The poems are realistic tableaus of life that though complex and perhaps a little convoluted, are also evocative, transient, and inherently beautiful.