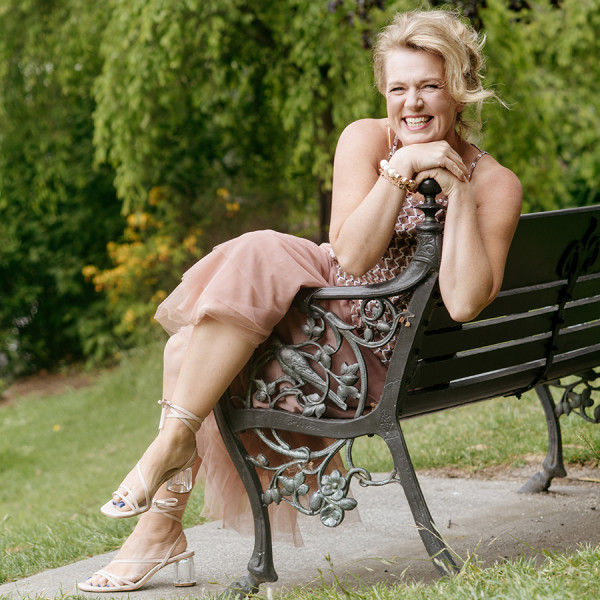 Written by: Peter Quilter
Directed by: Jeff Kingsford-Brown
Opera House, 18th Feb 2023
Reviewed by: Tanya Piejus
The decline of Judy Garland (Ali Harper) in the months leading up to her death from an overdose in 1969 forms the basis of this tragic, yet darkly funny, play with music. Judy is staying at The Ritz along with her new, much younger fiancé Mickey Deans (Glen Horsfall) and besotted friend and pianist Anthony (Tom McLeod, who doubles as musical director), preparing for a five-week run of shows. She hopes her act will maintain her high profile, but she struggles with addictions to booze and pills and her complex and strained relationships with the two men.
Having witnessed Harper's gift for vocal mimicry before, I had no doubt that she could carry off a convincing portrayal of Judy Garland in song, which she does magnificently. However, it is her acting chops that come to the fore in End of the Rainbow. She's constantly on the move, a twitchy bag of drug-deprived nerves, with a sharp wit and a yen for manipulation. The men don't stand a chance as she bullies and cajoles them into indulging her needs, by turns the acid-tongued adult and the petulant teenager she was when the Hollywood studio machine started plying her with drugs. This is clearly a passion project for Harper, one which she fully embraces with the skill and energy of a seasoned performer.
As her foils, Horsfall and McLeod support Harper superbly and Kevin Orlando steals the show with his brief appearances as a porter and stage manager. McLeod's musical direction and piano playing are also excellent, as is the six-piece band that is perfectly balanced against Harper's powerful vocals.
The production design (Ian Harman) is smart and unfussy with glittery costumes that belie Judy's less-than-sparkly mental state and a simple but slick set. Jeff Hewitt's lighting design is also highly effective, especially during the final number.
Don't miss Ali Harper's stellar performance of a falling star. This is one rainbow you'll never want to end.