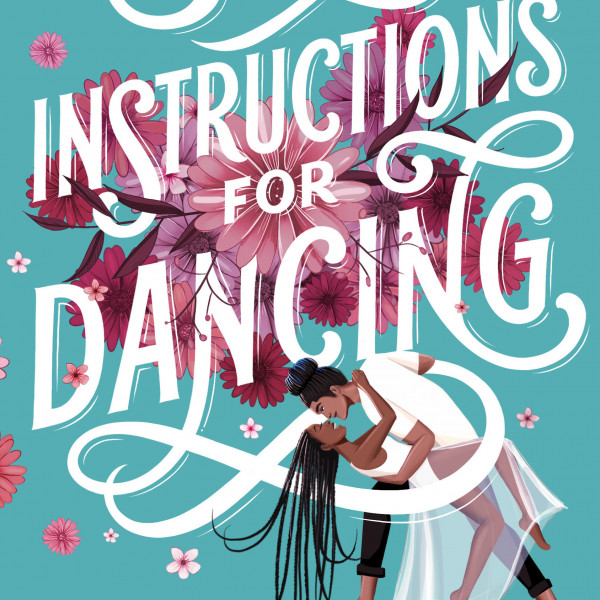 Written by: Nicola Yoon
Penguin Random House
Reviewed by: Saashika Satish Chander (age 14)
Instructions for Dancing is an awesome contemporary romance written by Nicola Yoon. It's told from the point of view of our main character, Yvone 'Evie' Thomas, who witnessed her father do something awful, resulting in the divorce of her parents. And with it, her willingness to believe the world isn't awful and loving someone is fine deteriorates. However, her newfound love of dance and the handsome X she meets soon may change that.
The two things I love most about this book are these: the relatable and complex characters, and the fact that romance isn't the only subject here. Don't get me wrong – I love love just as much as the next person. But I also like variety, and Instructions for Dancing has plenty of that. It deals with infidelity, and not just what it does to the partner but also the family. We see Evie's mum break. We see the toll it takes on her father for his own child to hate and mistrust him. It's heartbreaking, yes, but also an interesting view. I'd never actually seen the other side of infidelity – it was surprising how much sympathy I felt.
And now onto the second reason why I love this book: the in-depth characters. X (yes, that's his real name) is not just in the story because it needs a love interest, he's an actual three-dimensional character. One great thing is being able to watch Evie get over her aversion to love and allow herself to be vulnerable. There's Cassidy, your typical 'mean friend'. Behind this, she just wants the approval of her often-absent parents. There's Fifi, who's a very scary dance instructor, but one with a heart of gold who just wants her students to succeed. I also adore that there's plenty of representation. Plenty of the people, including Evie and X themselves, are African American. Cassidy and her girlfriend are LGBTQIA+.
Instructions for Dancing is an amazing book with an important message: love is about the journey and the moments you share, rather than the potential heartbreak you might feel.