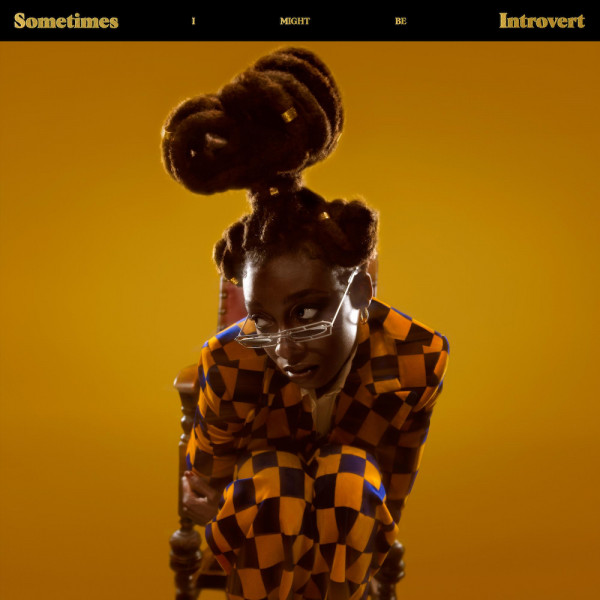 Little Simz
AGE 101/AWAL Recordings
Reviewed by: Sam Hollis
Off the back of her short but loud third studio album Grey Area, Sometimes I Might Be Introvert sees Little Simz return to her roots with her most finely tuned effort to date. Balancing cinematic instrumentation, precisely placed samples, and a raw talent for storytelling, the rapper has come to claim her crown.
Simz is a British-Nigerian rapper hailing from London. She released a string of mixtapes and EPs in the early 2010s in the lead-up to her debut LP, A Curious Tale of Trials + Persons, which arrived in 2015. The success of 2019's Mercury Prize-nominated Grey Area brought her mainstream recognition, with critics calling the release "a new peak" for the artist.
Sonically, Sometimes I Might Be Introvert harkens back to the exuberant, horn-driven Stillness in Wonderland (2016), though Simz brings an undoubtedly fresh and mature approach to her songwriting. As the title suggests, Simz is looking inward, vividly portraying feelings of self-doubt, mental and emotional stability, love, and frustration in her verses. However, the album is also an unabashed celebration of Blackness, specifically Black women and Black art on tracks like Woman. Standing Ovation is a selfless round of applause to the culture that has so influenced her: "We built the pyramids, can't you see what we are blessed with? From the hieroglyphics to the hood lyricist… Spiritual teachers, doers, and the doulas. The protectors and the rulers. The kids of the future."
The mellow instrumentation is a welcome change for the rapper. After proving her worth as a spitter on Grey Area, here Simz sounds unpressured, leading to meticulous, well-structured songs that groove hard and speak honestly. Highlights include the epic opener Introvert, the percussion-led Fear No Man, the climactic How Did You Get Here, the soft and sweet Little Q Pt. 2, and the album's prime head-bopper, Point and Kill, which contains an excellent chorus by Nigerian artist Obongjayar. However, the ever-smooth flow of the album is interrupted by several interludes, and although they don't mar the experience overall, they feel less meaty than the primary tracklist and could have been left off.
Sometimes I Might Be Introvert sounds like a spiritual successor to Kendrick Lamar's To Pimp A Butterfly, told from an internal perspective. While it doesn't quite soar to that level, its messages and musicality ring true and certainly set a high bar for Simz's future releases. For those who haven't yet discovered her, this is the perfect place to start.