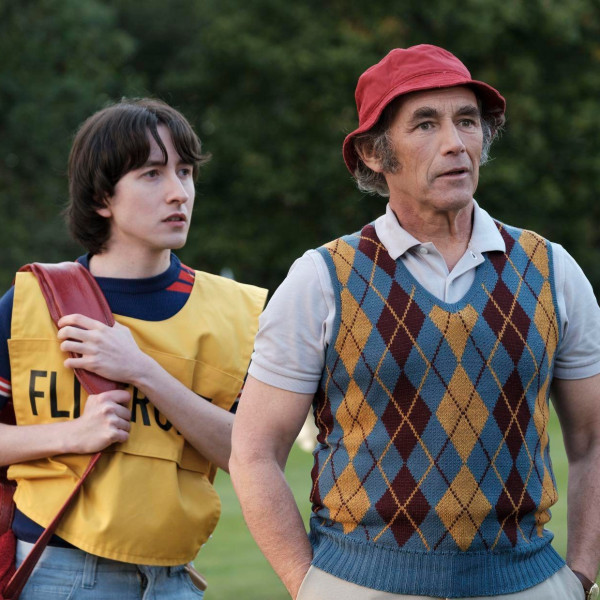 (PG-13)
106 mins
(3 ½ out of 5)
Reviewed by: Harry Bartle
One of the best feel-good films in a long time, The Phantom of the Open is a cheerful crowd-pleaser for the whole family. A comedy/drama that strays a bit far from the true story it is based on, it remains a worthy watch thanks to some great performances and its emphasis on fortitude, family, love, and of course, golf.
The Phantom of the Open tells the true story of Maurice Flitcroft (Mark Rylance), a dreamer and unrelenting optimist. Despite never playing a round of golf in his life, the 47-year-old crane operator from Barrow-in-Furness managed to gain entry to The British Open Golf Championship qualifying in 1976. He quickly became a folk hero and, more importantly, showed his family the importance of pursuing your dreams.
Rylance delivers a fabulous performance as our unlikely hero, using his Oscar-winning talents to provide an authentic representation of Flitcroft. From his amusing mannerisms through to his familiar stutter and phrases, the role seems tailor made for Rylance. Playing Flitcroft's ever-sweet and supportive wife Jean Flitcroft, Sally Hawkins does a great job balancing the hilarious and sentimental moments. This balance is also a strength of the film itself. Flitcroft's antics on the course leave you chuckling while his oldest son's (Jake Davies) inability to believe in his father is frustrating. This all comes to a climax in an emotional and uplifting finale where you don't know whether to laugh or cry.
Was there anything new in The Phantom of the Open? No, not really. It follows a very similar arc to other uplifting feel goods such as Eddie the Eagle and it also could have investigated why exactly the crane operator had a sudden ambition to take up the sport a bit more. As well as this, some significant alterations have also been made to the story, making for a slightly looser adaptation of the Maurice Flitcroft tale than some would have hoped.
At its core, The Phantom of the Open is a touching film filled with solid laughs that encourage viewers to never give up on their dreams. It isn't quite worth my standing ovation, but I definitely walked away with a smile on my face.