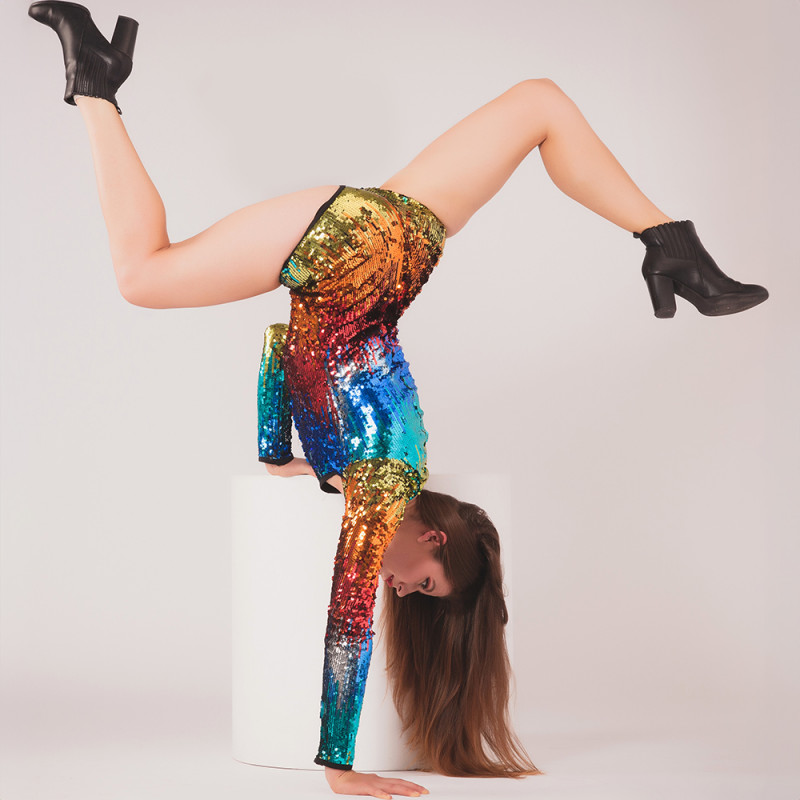 Wicked talent by Alessia Belsito-Riera
Will you dare to step through the velvet curtains to a bizarre world of whimsy and weirdness, madness and mayhem? On a night so sinister, spectral, and strange as Friday the 13th of October, Circus of the Night invites all weary souls into The Fringe Bar to join in on the revelry that lies within.
The very first Circus of the Night show took place in March of 2022, showcasing the wicked talent of Wellington's circus, burlesque, and variety performers. Every show since has sold out, growing in popularity and quickly becoming a staple of the Pōneke cabaret scene.
Producer Athena Rose, an experienced circus and burlesque performer herself, hand picks the cast for each show, ensuring it is well balanced with high-level circus artists and dazzling burlesque dancers to keep the audience engaged and on their toes each and every time. She always joins the line-up of incredible talent, bringing her own skills to the stage in such acts as aerial hoop, contortion, bottle walking, and more.
The upcoming Circus of the Night show stars Matthias Goed as MC – a talented street performer who grew up in the circus and made it his life's work. Pole dancer Emma Louise, who has taught and appeared in shows across the motu and abroad, brings her beautiful aerial artistry to the stage. Laura Oakley, a circus and variety performer who specialises in hula hoops, joins the programme alongside juggler, comedian, magician, and circus stuntman Kozo Kaos.
Make merry, revel in the raucous riot, and enjoy the eccentric at Circus of the Night.