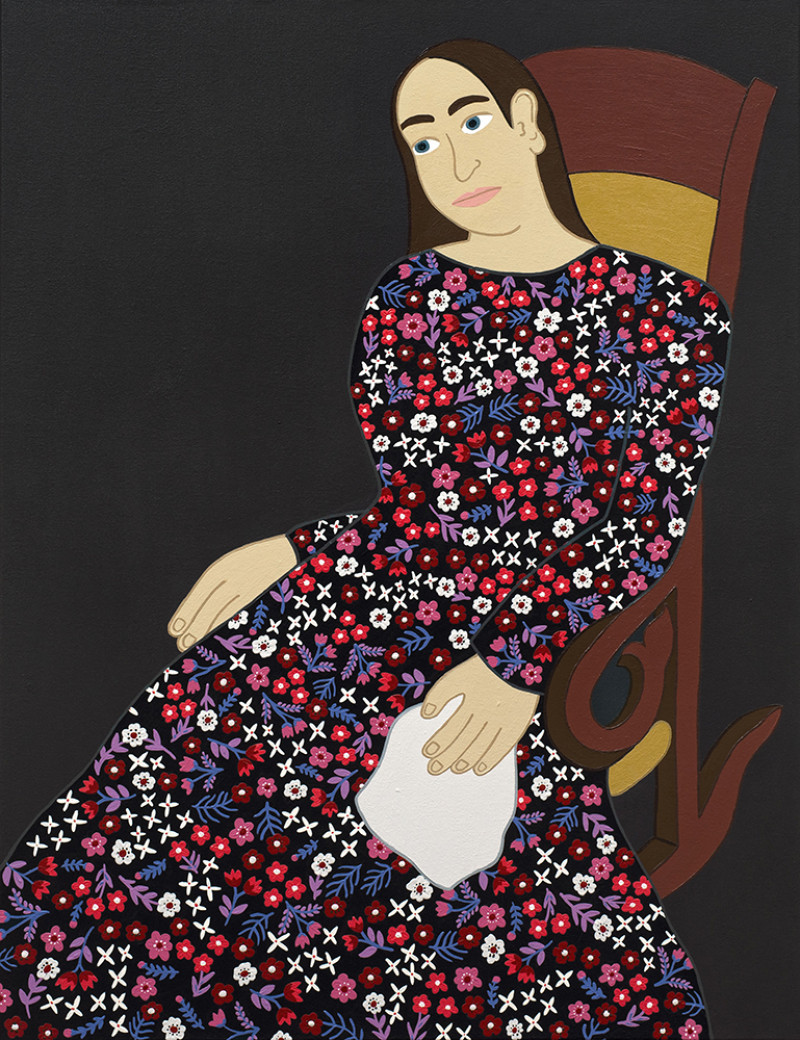 What it means to be good by Sam Hollis
What defines a good citizen? Some might point to a good sort who gives back to their community, others would say a law-abiding, tax-paying consumer, while some may interpret it through an entirely different lens. Painter Ayesha Green looks at what this concept might mean to wāhine Māori in Good Citizen, on at Jhana Millers Gallery from the 13th of May to the 5th of June as part of the Face to Face Portrait Festival.
Green's artworks explore the impacts of colonisation in Aotearoa from an array of angles, including the way our nation represents Māori and the Māori experience. At first her paintings appear minimalistic, but upon closer inspection, delicate details reveal themselves amongst the layers.
"The visual language I use is usually influenced by works that already exist in the world, such as botany, historical portraiture, and symbols of state," Green says.
In these artworks, all but one of which were painted this year, she applies that approach to specific assimilation tactics that have been used to diminish Māori culture and create 'good citizens'. Through portraits of herself and her whānau, she explores what love, marriage, and family mean in New Zealand and how those entities are seen to determine a citizen's value.
"The idea of good citizenship is an oxymoron in its own right. Who gets to define what is good and who gets to define what it might mean to be a citizen?" she asks. "I have looked at these issues through the lens of Māori woman, and the relationships between my family, as my whakapapa Māori travels to me through my matriarchal line."