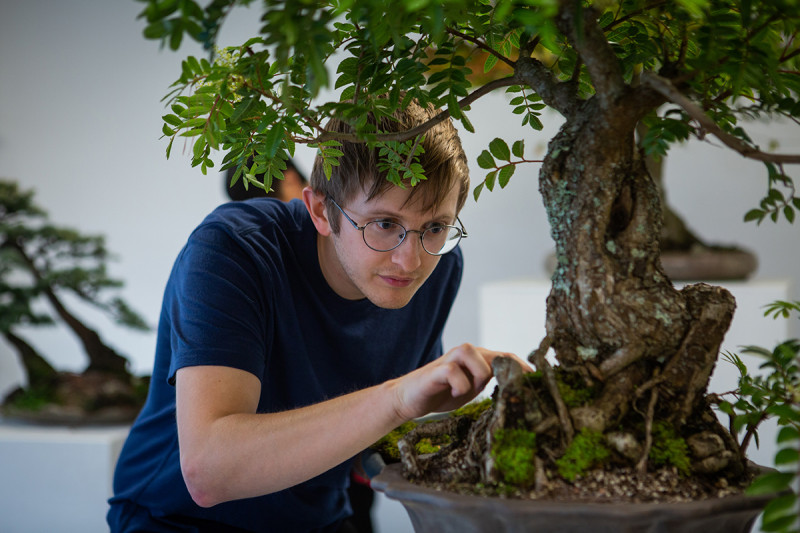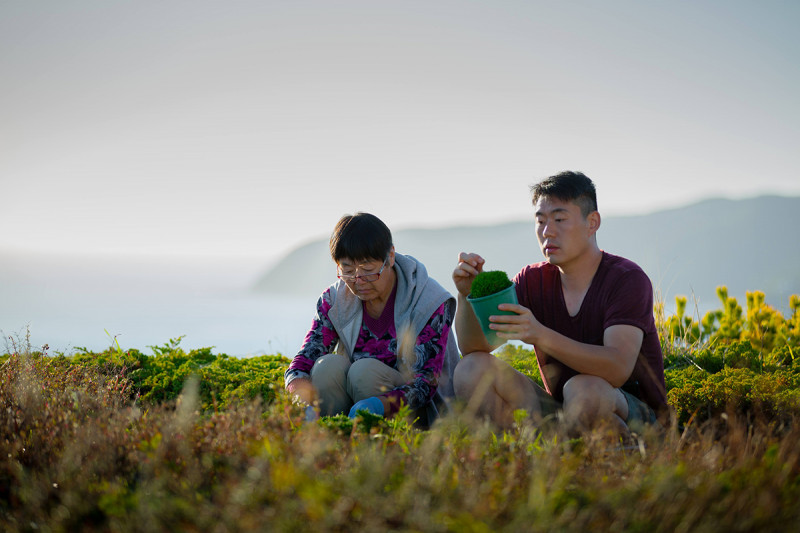 Wellington Silver Screeners: Luke Ross by Alessia Belsito-Riera
In our Wellington Silver Screeners series, Alessia Belsito-Riera shines a spotlight on the movers and shakers working in the film capital of New Zealand.
During his third-year internship at the New Zealand Broadcasting School, Luke Ross fell in love with colour grading. Next, he set off to London where he worked for the postproduction company LipSync Post, returning home to Wellington when COVID hit. Luke now works full time as a freelance filmmaker in roles panning everything from documentaries to 360° VR projects. His latest endeavour, The Generation Gardener, was made in collaboration with The Outlook for Someday – an initiative that develops, uplifts, and amplifies the voices of Aotearoa's young people through film. This gave Luke the opportunity to combine his love of filmmaking with his passion for a more sustainable future and a better tomorrow.
What sparked your interest in filmmaking?
I fell in love with postproduction. I had a huge love of editing and thoroughly enjoyed the process. That drew me to the New Zealand Broadcasting School where I studied postproduction while also being introduced to the world of directing. Throughout my career I've stayed in the postproduction world predominantly, but I have always loved directing and producing my own content. The Generation Gardener was a great first opportunity and foray into an area of filmmaking that I'm keen to explore further.
How did you get your start in the industry?
I have lots of praise for the Broadcasting School because I think that the way they bridge the gap between tertiary education and work is fantastic. In my third year I did an internship at Images & Sound, which is a postproduction house in Auckland. I was in their digital media centre for 12 months, which is, being honest, where I learned the fundamentals of my postproduction career. I obviously learned a lot at school, but the amount of applicable information you learn when you're in the industry just skyrockets. I do think filmmaking is one of those careers where you don't need an institution to be successful, but so many of my contacts now in the industry are Broadcasting School alumni. So, it does set you up really well in that respect.
You're a colourist, which contributes to the mood and look of a film by adjusting colour. What do you most love about it?
Colour grading is a blend between the creative and technical, and it also has a huge people component to the role. You're managing people's expectations and making sure the client is comfortable with the image. Working on The Generation Gardener and being the director and working with an external colourist was a great reminder for me that the director and the crew spend so long on a project, and as a colourist, you hop on at the end and touch up the final beautiful images. It can be quite a vulnerable time for directors. I always think it's a massive privilege to work on that content at that stage because you are adding on your work to a huge foundation.
How did you find directing?
Directing on The Generation Gardener was a lovely experience. I worked with my partner, Alice Youngquest, who was the producer, and my longtime collaborator Dan Edser, who was the director of photography. Dan and I were buddies at Broadcasting School. I work with them on all of my projects, and the three of us are all great friends, so it was a really fun shoot week. I was very lucky with the crew; it was small, but everyone worked really hard. We approached this documentary almost like a drama. We had done quite a lot of pre-interviews before the shoot, so we had already carved out some of that story structure before the shoot had begun, which was lovely because it allowed us to be really targeted with what footage we got and to build the story in a really intentional way.
Can you tell me a little bit about The Generation Gardener?
The Generation Gardener is a story about Steven [Yin], who's a bonsai practitioner here in Wellington. The documentary is about bonsai, which is a Japanese form of growing trees in miniature. It's a really beautiful, bespoke type of horticulture. We explore and uncover some of the myths around bonsai, delve a little bit into the history, and why it's so important to Steven. But at the end of the day, I think it really is a family story. Steven's business, MiniGardens Bonsai NZ, started at a period in his life when there was quite a lot of emotional turmoil for his family. His dad had cancer, and he was starting his business in their backyard. They didn't necessarily approve, so there are lots of interesting elements in the story, which really came out in a sweet way. His dad has unfortunately passed away, but his mum now works with him. Their dynamic is really sweet. I think everyone can relate to parent expectations and that working with family is always interesting. Although the story is based around bonsai, I think Steven's personal story anchors the piece. Steven is a very calm and patient person. I think you need to be to practise bonsai. That ethos seeped into his words. He was really poetic and summed up his personal views as well as the community and the culture of bonsai. I felt very lucky to have him as a subject.
Bonsai is really cool, especially for renters. I rent myself and although we have a garden space, it's quite tough for me to get motivated to care for the garden and to invest time into it because it's not my own. Bonsai allows you to literally care for a fully functioning tree, but it's portable. So if you move flats or if you go somewhere else, you can take it with you. It's a really great way for people who are renting, which is a third of Kiwis now, to get more involved in horticulture and connect to nature.
What's it been like working in your home city?
It's been really lovely. I fell quite quickly into a full-time job as a content producer at Parliament, which was a change of gears for me. Over the past year and a half I've committed to the freelance life. I've got quite a few projects on the go, and I really wanted to give myself some space to pursue them and put the energy into them that I thought they deserved. That's been really gratifying and to do that in a city with my family, my old friends from college, and my new friends from university and from the industry close by has been really lovely. I think you discover the city in new ways when you are working as a filmmaker. I feel like I'm seeing it with new eyes and learning to really appreciate my hometown.
How do you find the filmmaking community in Wellington?
I think the community of filmmakers in Wellington is really tight-knit and a little bit different to anywhere else I've worked. Wellington is smaller; compared to Auckland the industry is not booming as much, but I think the community down here is worth it. It's really fantastic and people are very generous with their time.
I feel like post-COVID the appetite for community events is there, but not many institutions are making an effort to fill the gap. I host monthly drinks with the filmmaking community on Meetup called Wellington Film and Video Production and I'm trying to grow the group and make a consistent networking event. I really love opportunities to bring the community together because, as a freelancer, I work from my home office most days and lots of people who are freelancing have similar setups, so it's nice to be able to go out and meet with people and make those connections. I would love it if the Film Commission and other industry bodies could start running larger events. My group is 70 people at the moment, which is fine, but there are hundreds of thousands of filmmakers.
You tend to focus on sustainability and social issues in your passion projects. Why are these themes important to you?
In lots of ways, society promotes independence, which is really great at times, but also not very sustainable and a little bit shallow. The last documentary that I did in 2022 was called Our Money and has to do with local currency systems and how the money system could be broader to accommodate different forms of value transfer. Money in particular is interesting; it allows us to do lots of things but can be an independent tool that disconnects us from our community and our wider environment. With all my films, I'm seeing a theme come across. Bonsai is really interesting because it has a strong nature connection to horticulture, but I definitely think in my own life I have felt a disconnect between my wider community and nature in general. There are interesting ways that society can start to move towards systems that encourage more community activity and things that connect us to nature. So I'm keen to continue to explore that in my work.
What's next?
Next year I've got either an episodic or standalone documentary content idea called Our Exciting Future, which focuses on some of the key pillars of our society like housing, energy, transport, those bigger topics, and how they potentially fit into what our future will look like in, say, 50 years. Not in an 'Oh my god, climate change is coming, and we're all doomed' way because I feel like that type of message is a hard pill to swallow, but to show a future with a transformed community where changes that we need to make are done in a way that people are actually excited to strive towards them. We should be striving to change our ways because there are better ways of doing it, not because we have to.