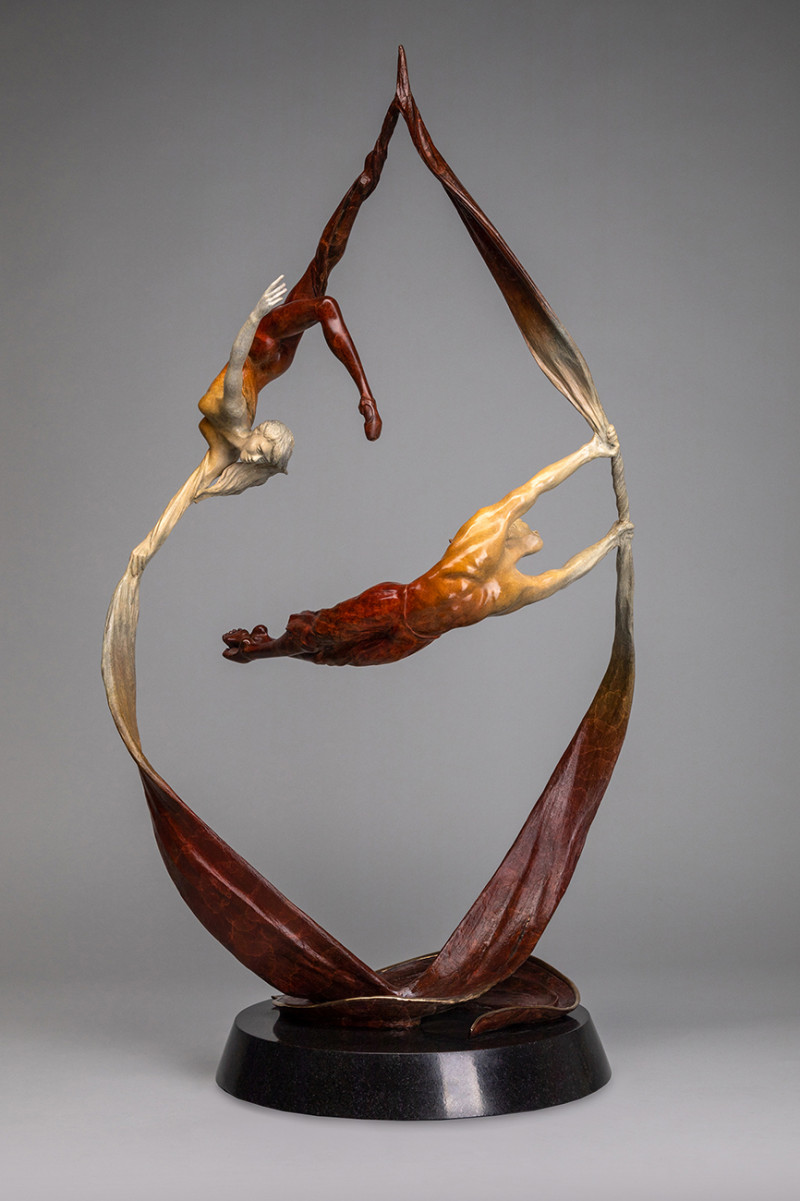 Timeless transience by Alessia Belsito-Riera
At the age of 12, Eric Desiles left his family's small farm in rural France and ran away with the circus. He became a clown and an acrobat of remarkable talent, training at both the Académie Fratellini and the École Nationale des Arts du Cirque in Paris. Desiles toured extensively across Europe, performing in major venues ranging from the Monte Carlo Sporting Club to the London Palladium, several Royal command performances, and a solo act in New York.
After meeting his wife Wendy, a professional ballet dancer, they married their talents, created an adagio act, and performed it around the world until finally making New Zealand their home. Now Desiles presents his exhibition Adage.
Desiles was inspired to immortalise his two loves: Wendy and the circus. He wanted to capture the ephemeral and transience of his acrobatic performances with Wendy into something more timeless and permanent. Desiles found himself naturally drawn to sculpture, which he always expressed a passion and talent for.
Desiles' practical experience in acrobatics coupled with his intimate knowledge of the human body, form, and movement lend themselves exceptionally to his practice. His pieces seem both perpetual and evanescent, capturing a moment in time that is in full movement but also stationary. The sculptures appear as though they are about to continue in their motion at any moment, eternally transient.
Don't miss Adage at Exhibitions Gallery, running from February the 23rd until March the 18th.