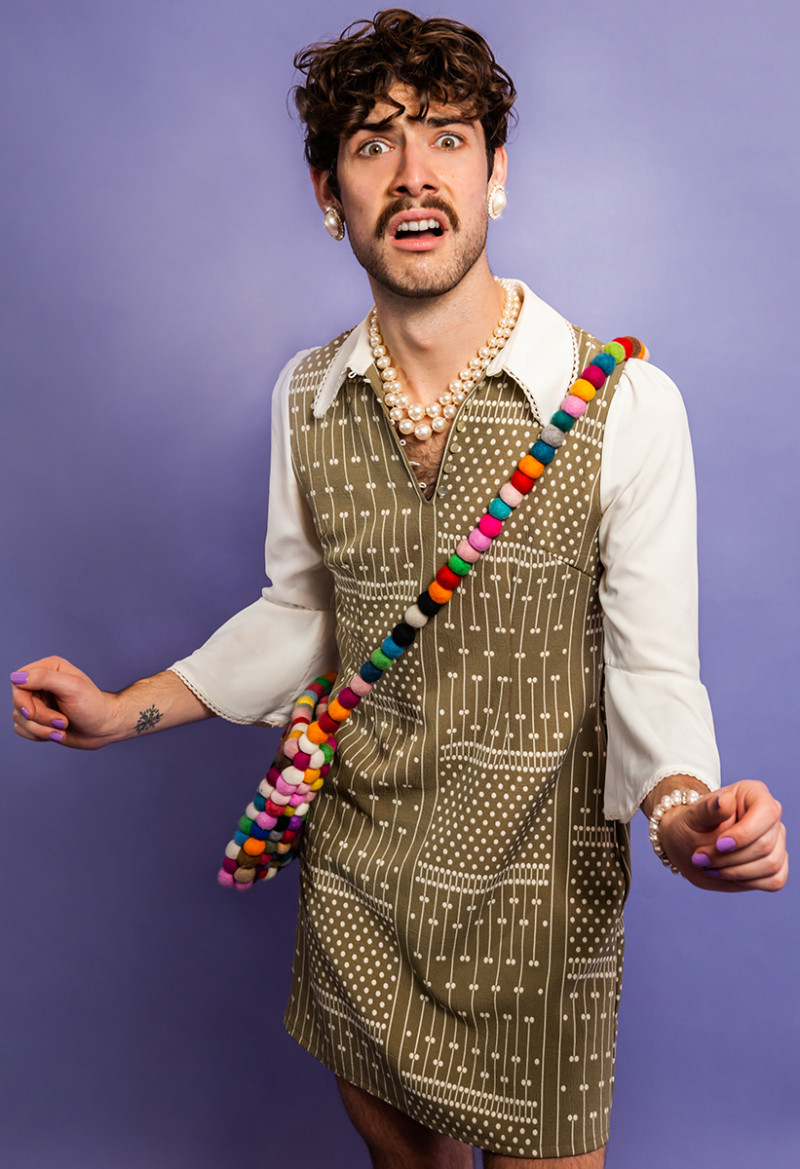 The warmth of laughter by Madelaine Empson
Jak Darling is a born performer who first got the showbiz bug when they curated and produced their own magic show at just six years old alongside their identical twin brother. With an audience of their grandma and aunty, they say the reviews from the couch were outstanding and extremely biased.
Since then, the stand-up comedian has developed a delightful, daring, darling stage persona inspired by blacklisted Hollywood actress Tallulah Bankhead, who stirred her fair share of controversy from the 1930s to the 60s.
"She was known for being promiscuous and brash, which I believe was progressive, sexually liberated, and unapologetically herself", Jak says. "My favourite quote from Tallulah is 'My father warned me about men and booze, but never mentioned a word about women and cocaine.'"
Jak Darling, too, has evolved to be "unapologetically yourself, and unapologetically queer". If they had to describe themselves with a feeling, they'd choose the warmth you feel while laughing.
"I like to imagine myself as a little fireplace, somewhere people can sit safely and comfortably. Sometimes I am smouldering logs with enough warmth for one or two people but when I am on stage I feel like a roaring flame with enough warmth for the world."
Reliving the buzz of that first magic show, the highlight of their stage career so far has been performing A Darling Debut. In fact, they loved it so much, they're doing it again.
"It is my re-debut", they exclaim of the 7:30pm show at Meow on the 18th of October, which features "musical comedy, theatre, performance poetry, stand-up, classical musicians, brass banders, gorgeous gowns, a clown, and a giant spoon".
"I will debut until the end of time!"