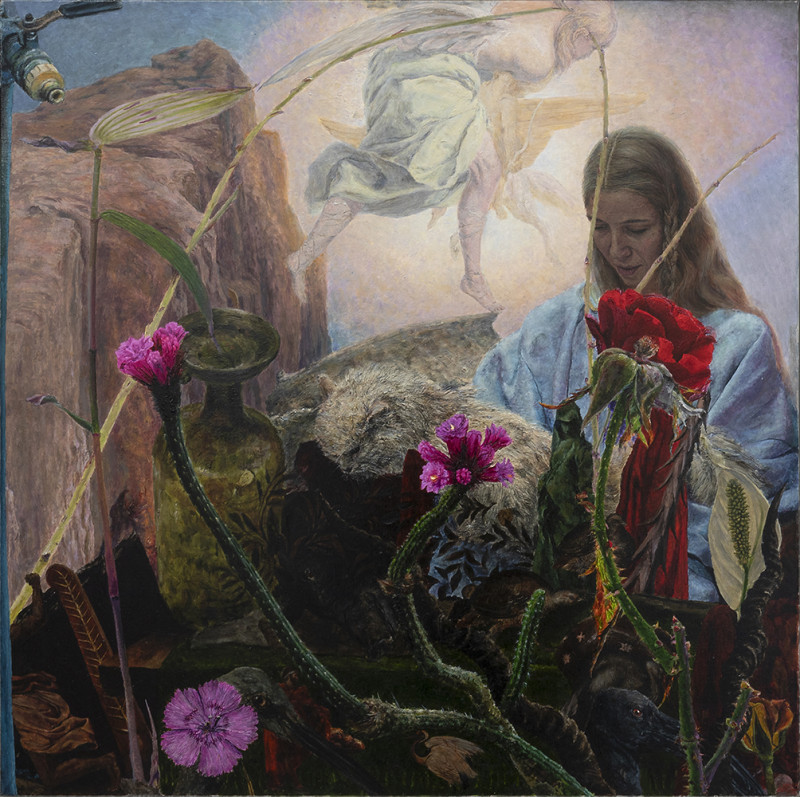 The poetry of painting by Alessia Belsito-Riera
Andrew McLeod has always been a painter. He is inspired by the long history of painting, drawing from influences across its history – all the way back to the beginnings of oil painting, cave drawings, and everything in between – as well as his partner Claire Bell, who describes his style as "a reflexive conversation between the imagery now and what imagery was".
Andrew had his first solo show in 1999, straight after graduating from Elam School of Fine Arts, forging a long legacy with Ivan Anthony in Auckland and subsequently with Robert Heald Gallery in Wellington. He does one show a year, alternating between the two. This year, Pōneke is fortunate enough to see his new work on display until the 18th of November.
How would you describe and define your style?
Technically I would be called a figurative painter, which just means non-abstract. There's a big division in painting between abstract and non-abstract. I've done both and I like both, but I like non-abstract at the moment. Art-history references, a little bit of early 1500s Caravaggio, 19th-century Britain, maybe early 20th-century French.
Because I notice when I go to museums that people step back from a painting – good – I like to say to them to remember to go up close to the painting as well. You can see a whole bunch of beautiful movements in the brushstrokes. The great thing about painting is that it's all there. In, say, music, you can't hear Mozart playing, which would have been amazing, but that's lost. In painting, you have the big composition, but you also have the artist actually painting.
Would you like visitors to your exhibition to do that with your artwork too?
Yeah. The human eye can see much more than we're used to because when you see a painting in real life, you can see through layers, the transparent glassy paint of one colour with another colour behind it. There's much more information that you can see in real life. That's part of the poetry of this wonderful artform.
Does this exhibition have a theme?
The portrait or the figure. It's a bit like casting in the theatre or movies. I've been learning that casting people is a really creative, interesting part of it. I never knew until I started focusing more on portraiture in the last five years.
What do you hope visitors will take away from the exhibition?
Hmm. Oh! I hope that they appreciate and love the artform and that it makes them want to see more paintings in real life.