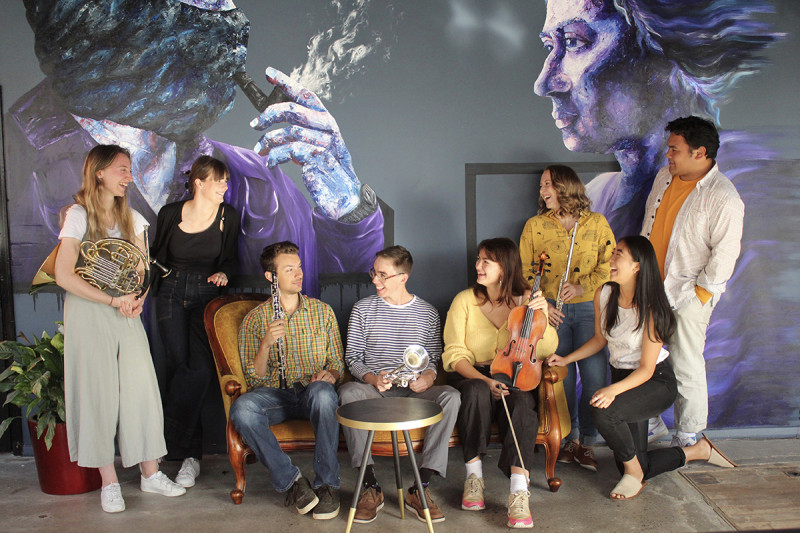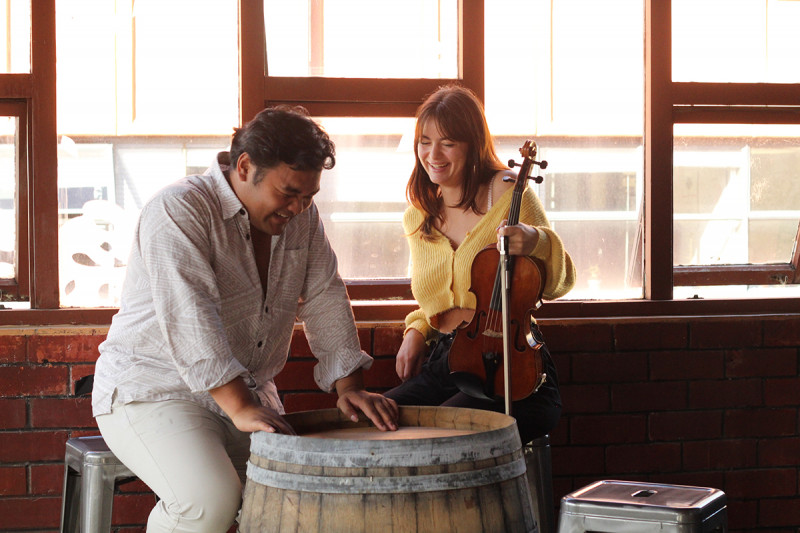 The art and the people who make it by Madelaine Empson
Leah Thomas started building Pōneke Classical Sessions in December 2020 after she completed her Honours performance degree at New Zealand School of Music – Te Kōkī.
"I have always been really invested in bringing classical music to new audiences and making it an easier artform to work in as a young person", she explains.
"Classical music spaces have a reputation of being quite formal, restrictive, and with a big barrier between the musicians onstage and the audience watching them. Ticket prices tended to be quite high for a lot of classical events, making it inaccessible for many people. It can also feel like an artform you need to 'know about' or have training in to understand, which puts a lot of people off going to a classical gig."
"I wanted to make a series that challenged all these aspects of classical music so I put the series in a bar that was more relaxed (you can grab a beer anytime!) and used a 'pay what you are comfortable with' model", Thomas continues.
Additionally, COVID-19 played its part in shaping Pōneke Classical Sessions.
"A lot of our events happen in big groups and big spaces which meant in 2020 there was a huge reduction in gigs and performance opportunities for local performers. I wanted to make a series that was smaller scale and adaptable, which could survive changes in alert levels and keep some regular performing opportunities for artists in our city."
After miraculously managing to put on all scheduled 18 shows in 2021, Pōneke Classical Sessions has returned to the capital for 2022.
The first season has commenced, with the remaining concerts on at Bedlam and Squalor on Tuesday nights on the 12th, 19th, and 26th of April. Expect an extremely diverse programme spanning a brass septet to the Queen's Closet historical baroque ensemble takeover on the 12th!
"In a normal session, we typically have three ensembles or soloists perform but every once in a while we have a group 'takeover' a whole session", Thomas says. "We never really know exactly what is going to take place in a takeover so it's a surprise for everyone involved!"
Thomas says whether you regularly go to live music events or it's something you do every now and then, Pōneke Classical Sessions is a space for you and your mates.
"The shows are really friendly and welcoming, people make new friends at the sessions. It's a safe space to learn more about classical music – our musicians and team are always happy to answer questions or talk about the music they played so you can learn a bit more about the art and the people who make it. People have met their now romantic partners at a Pōneke Classical Sessions show – so if that won't convince you to come, I don't know what will."