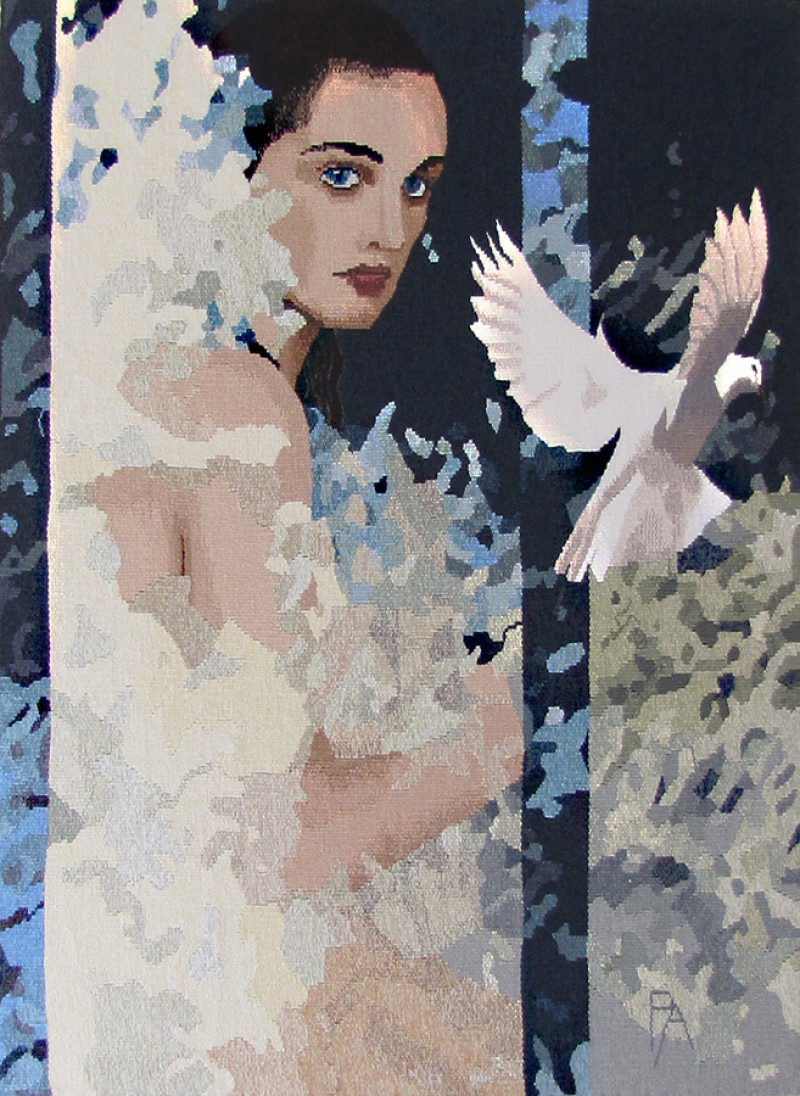 The ancient artform of tapestry by Harry Bartle
Along with Patricia Armour's love for weaving, audiences will find hints of experimentation, Greek mythology, and influence from the Pre-Raphaelites in her new exhibition at Pātaka Art + Museum. Showing from the 13th of May until the 19th of June, Pleiades: A Woven Narrative tells the origin story of the Pleiades constellation using the ancient artform of tapestry. Having solely created this series of works, Armour has told this myth using her own interpretation and influences.
"The woven face, human form, and Greek mythology were the inspirations for this exhibition," Armour says. "I've always been inspired by the art of the Pre-Raphaelites, the beauty of their paintings, and the way they interpreted mythology and the female face and form."
Working out of Wellington, Armour has been weaving tapestries for over 30 years. Her passion and experience shine through in this exhibition, and visitors will be treated to various and colourful tapestries around the gallery that tell the story of a popular Greek myth – with a contemporary twist.
Armour enjoys "being able to paint with yarn" by using the weave to blend colours and create a design. "I love the process of the weave, the handle of the yarn, and the depth of colour that only tapestry can give. I also love the way a tapestry brings warmth and vibrance to a room."
Unique and insightful, the series of tapestries that make up Pleiades: A Woven Narrative use a historic artform to blend mythology with the contemporary, while showcasing Armour's passion, skill, and creativity.