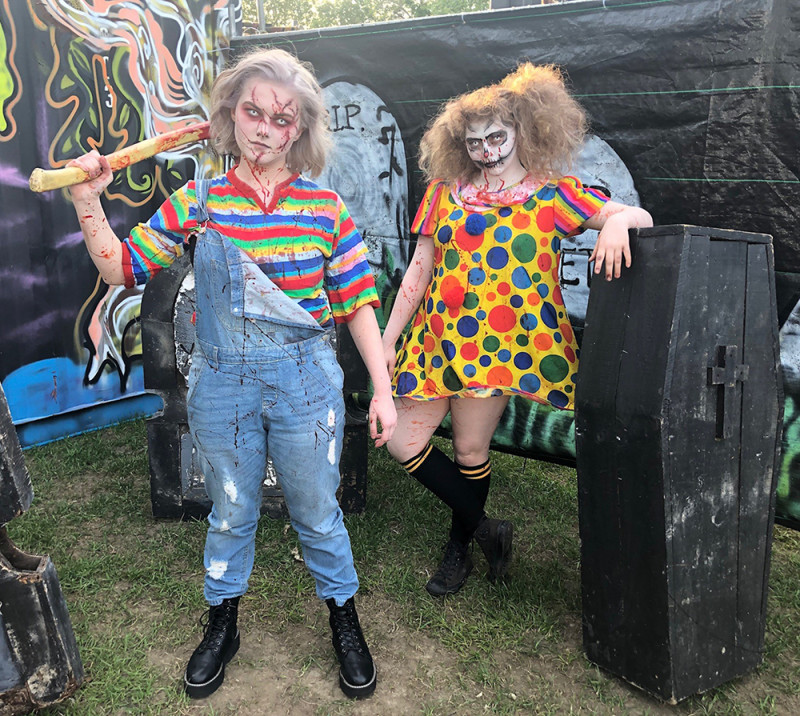 Terror around every corner by Madelaine Empson
Hamish Williams, owner-operator of Nightmares Containment, says the best part of his job is hearing people screaming in terror during – and laughing hysterically after – his haunted attraction events.
"Whether they're with their partner, cousin, best mate, they just laugh and laugh the whole way back to the car. 'Did you see this? Did you see that? I nearly peed my pants at the guy with the chainsaw!'"
Williams has been involved in all things horror since 2008, setting out with the Amazing Maze and CornEvil in the Manawatū. That venture came to a screeching halt thanks to a fire on the property in 2009. Inspired by the rise in popularity of pop-up spooky events in America, Williams started the mobile Nightmares Containment in 2018, operating out of shipping containers.
After a successful opening in Wellington, Nightmares Containment has run events every year – even including 2020!
"It was a challenging year, but we were lucky enough to be out of lockdown by October and we were able to run our Halloween event", Williams says. "It was amazingly successful, one of the best we've had to date in terms of visitor numbers, I think because people had been sitting in lockdown and wanted to get out and do something."
"I believe it's going to be the same thing down here in Trentham", Williams says of the upcoming haunted house event, Nightmares Race Through Hell, which will take place in a 1920s building at Trentham Racecourse on the 13th and 14th of August.
"We can't leave New Zealand, so when these events come, people are like, 'Yes! Let's do something different, let's have some fun!' We're expecting big numbers for Friday the 13th."
As for what eventgoers can expect, Williams says there'll be terror around every corner.
"There's going to be lots of dark passageways with all sorts of creatures lurking behind the walls and behind the doors. Expect the unexpected."