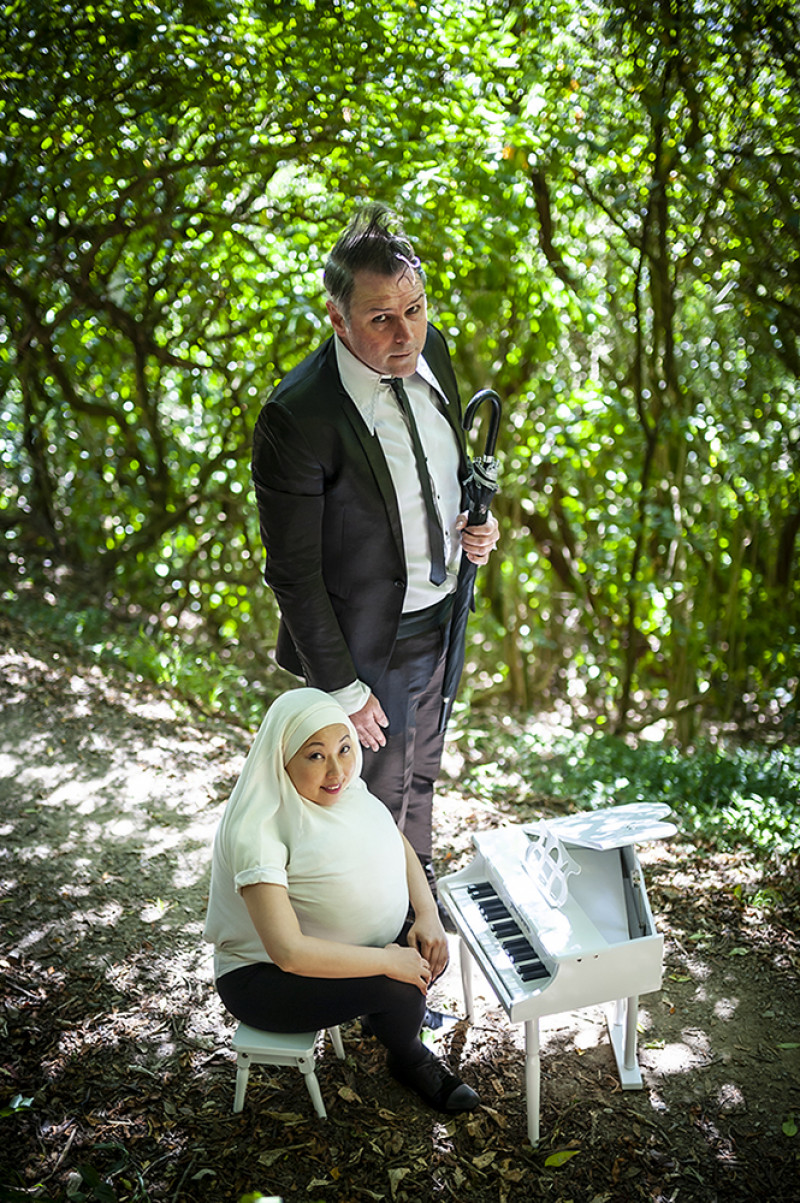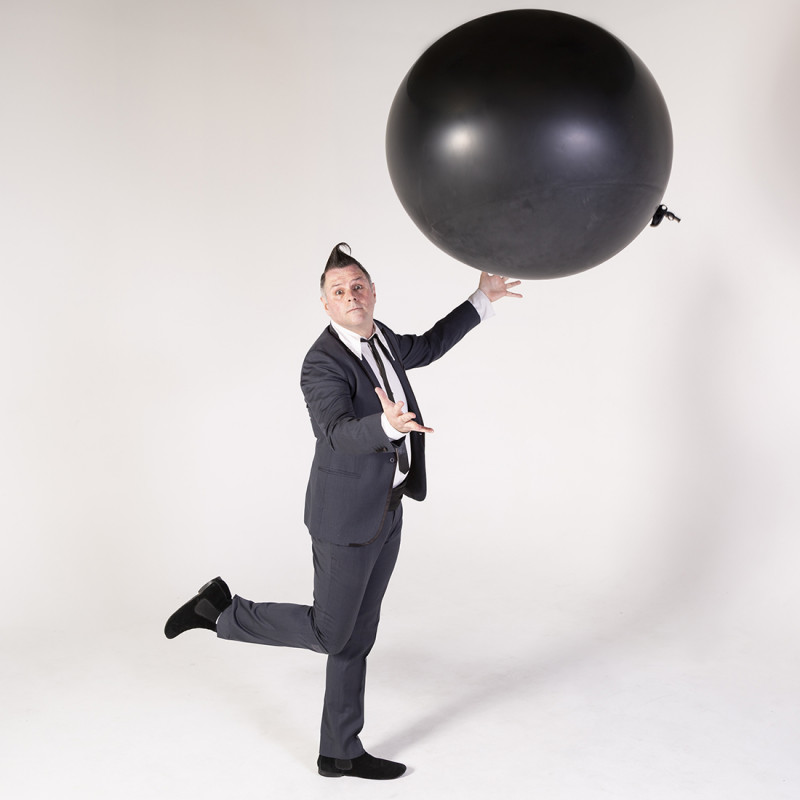 Street performers: Trent H Baumann and Sachie Mikawa, aka The Birdmann and Egg by Madelaine Empson
You two met 10 years ago in Canada at Winnipeg Fringe Theatre Festival?
Trent: In a carpark. We happened to be flyering separate shows outside a theatre. Sachie was wearing a pink tutu at the time, and I saw her. We got to know each other more as the Fringe tour there went across Canada. We kept in touch.
What was the moment you decided to come together and perform?
T: I was in Paris coming back from touring Europe, and Sachie was in Japan visiting her family. We decided to go to Australia together, so we met in Japan. I guess it was a long way to go to pick someone up for a date [laughs]. We came back to Australia and started performing in Surfers Paradise, my hometown, where I first did my street shows.
What inspired you to create The Birdmann and Egg?
T: I've been performing as The Birdmann for probably 20 years now. It's my circus stage name because birds for me are a bit of a symbol of freedom. The thing I always liked about street shows is that I could travel with my job and my life in one suitcase. In 23 kilograms. That gave me a lot of freedom.
Sachie is a great composer and musical comedian. Originally when she joined the show Egg was mostly playing music, but now the show has turned more into a duo. And I think Egg is more popular than The Birdmann!
Who is Egg?
Sachie: Egg is like an archetype of magical child. I think Egg represents possibilities for being.
T: Egg is the biggest unborn artist yet. A lot of things can come from an Egg. We're not sure if Egg is a bird or maybe a dragon.
S: Egg thinks that Egg is a dragon.
Will Egg ever hatch?
S: We've been thinking about that…
You must tell me if it happens. Trent, who is The Birdmann?
T: I do a collection of odd variety tricks, whether it be escaping from a straitjacket, I have a bit of an infamous plastic bag juggling act. I do very left-of-centre comedy as well. A vaudeville persona.
Collectively, you've performed in over 20 countries. What have been some of the highlights?
S: We did Ferrara in Italy, it's like an old medieval village.
T: The crowds there are so joyous, they really regard street performers as artists.
S: We learned to say 'hi I'm Egg' in Italian, 'ciao sono un Uovo', and they would just gather round, hundreds of people, when we were just getting ready, and we couldn't take a break from shows.
T: We'd be packing up from one show and they'd be gathering already, so we'd have to quickly set up and do another show. Eventually we had to say…
S: No more! They were all [chanting] 'Uovo, Uovo!'
You guys produce and perform in a lot of shows as well. What do you get out of street performance that you can't get on stage?
T: You're walking out onto the street and drawing a crowd from nothing. If you can have that kind of energy with a crowd, once you do step indoors, your skills are a lot more refined.
S: I didn't do street performing before I met Trent. It was very different. I came from a theatre and clowning background. It really helped me with performance technique and improved my [stage] presence. And people can't really leave. They bought tickets already [laughs].
On the note of buying tickets… you're debuting your full-length stage show in New Zealand at the Fringe Festival. What can you tell me about it?
T: We thought we'd do our greatest hits. Left-of-centre variety stunts mixed with Sachie's eclectic soundtrack. We're focusing a bit more not just on the circus but on the musical comedy songs in the show. It's going to be a bit weird and hopefully wonderful.
What is your favourite part of what you do?
S: I wanted to be a performer since I was four years old when I first saw this play in kindergarten. That's the only true thing for me. I feel like it's even more important to bring joy in this difficult time. And promoting diversity, creating a safe space for artists, especially now.
T: The liberation of the lifestyle. It opened up the world to me. If I wasn't out and about travelling I wouldn't have met Sachie. It added even more wonder to the lifestyle, to share it with somebody else.