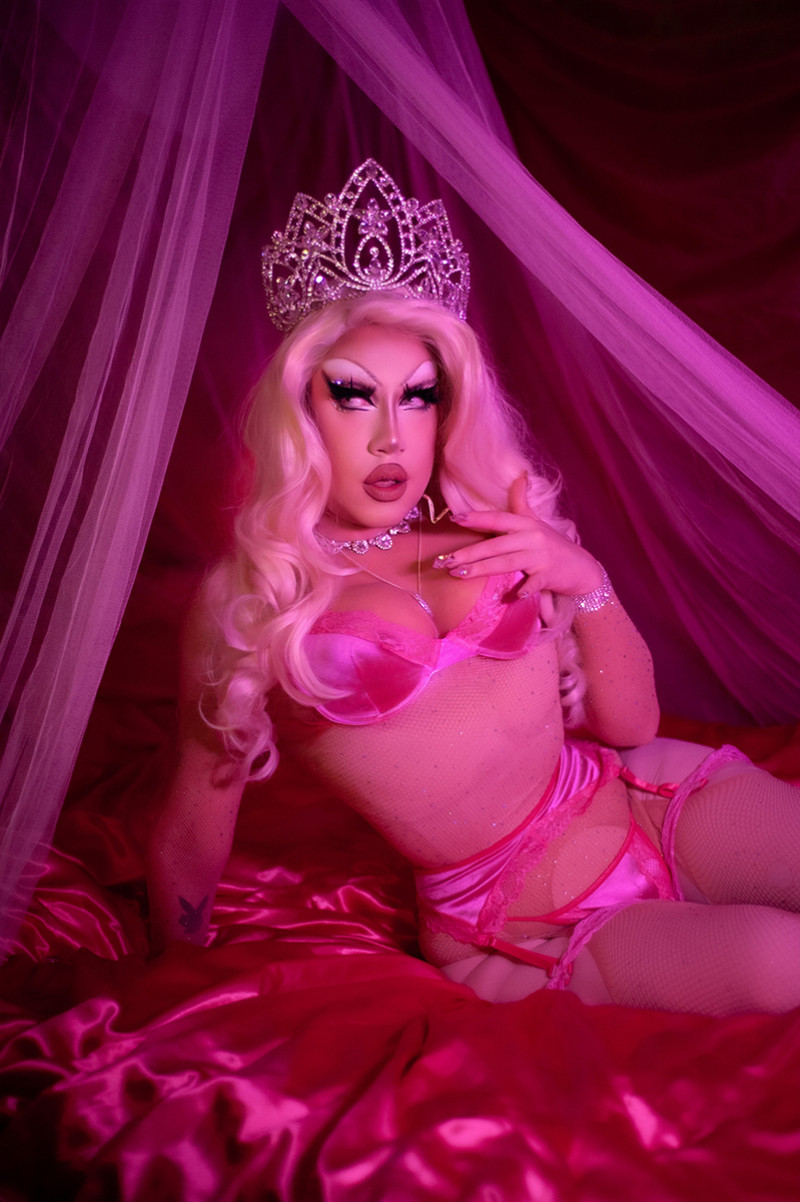 So fetch by Alessia Belsito-Riera
Take a chill pill bbz, the Y2K renaissance is upon us. Wanna do something that's totally fetch? Come sit with the cool kids at Bimbo: Double D (The Y2K Drag Show That's Totally Hot!) at Ivy Bar on the 26th of August.
It's giving Britney, it's so Paris, and it's like, totally Lindsay – this drag show is everything from 2004 and more. Embodying all the attitude, sass, and bling of the iconic era, the show features local drag talent Blink Bogan, Amoeba Geezer, Anna Diction, Maria Richman, Baby Freekk, Vulga Titz, King Chloe Tamekehu, Bad Girl Curti, and Just Beth, delivering classics from 1999 and beyond.
LOL, you thought that was the all the goss? Chillax – Wellington's very own it girl, socialite, and ex-reality TV star Bunny Holiday [pictured] will be getting crunk with all the peeps as the hostess with the mostest.
Before you head out, round up your BFFs for a makeover. You and your posse could whip out the velour track suits and slap on a Von Dutch trucker hat, or maybe you prefer a micro-mini skirt and baby tee to show off maximum midriff. Either way, don't forget the butterfly clips and chokers. If you and your crew go all out, you could win a prize for best dressed! There are games, prizes, and competitions at this show.
Get in loser, we've G2G to Bimbo: Double D (The Y2K Drag Show That's Totally Hot!). It's the show of the century. You know you'll love it, XOXO Gossip Girl.