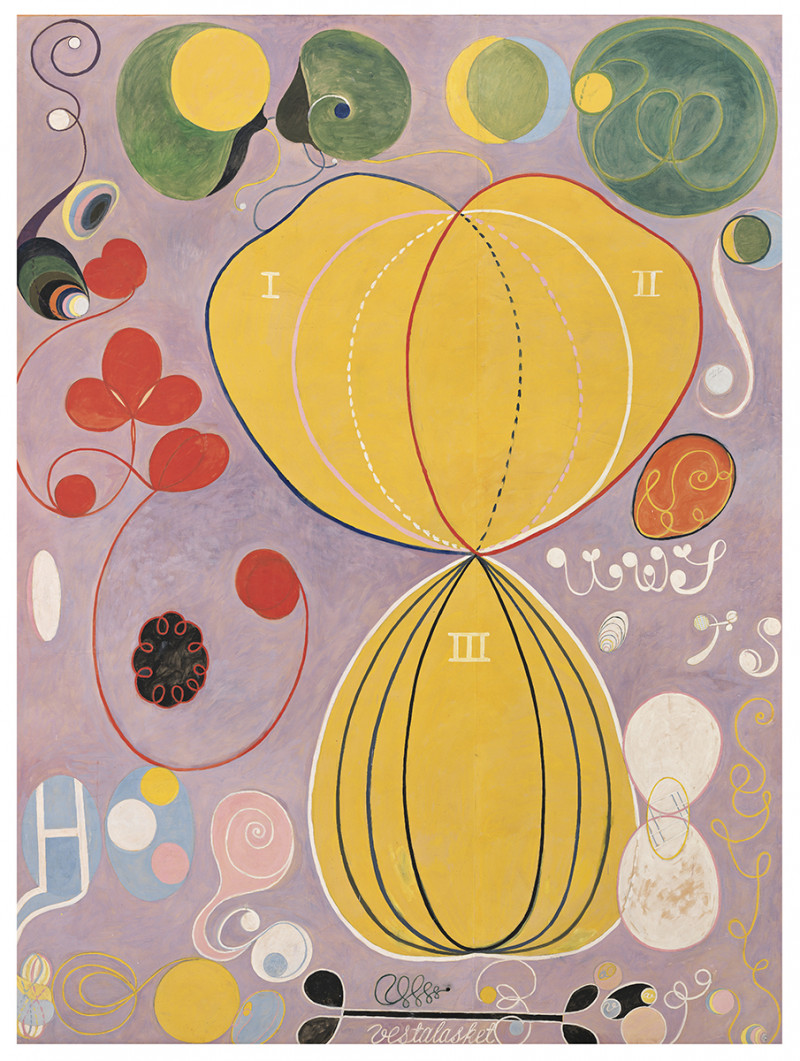 Secret paintings revealed by Sam Hollis
In the midst of the cultural and social shifts that have developed in the 21st century, many are rethinking art history to acknowledge the forebears on the fringes. Hilma af Klint, a Swedish artist and mystic born in 1862, is a prime example.
"She's really been identified and picked up as someone who absolutely blows that art history apart," says City Gallery Wellington Te Whare Toi senior curator toi Aaron Lister.
af Klint is now considered among the earliest abstract painters known in Western art history, although her postponed praise was by design. Sensing her work wouldn't be understood in its day, she wished for it to remain unseen until 20 years after her death. The Secret Paintings will fill City Gallery Wellington from the 4th of December until the 27th of March.
For many years, af Klint remained largely unrecognised outside of Europe, until a major exhibition at the Guggenheim Museum in New York in 2018 – "After that point, Hilma just turned into a phenomenon," Lister says.
Initiated by independent Australian curator Sue Cramer, The Secret Paintings includes over 120 artworks, ranging from tiny drawings and notebooks to paintings three metres tall. Though they were created over 100 years ago, Lister says af Klint "feels as contemporary as she does historical".
"[Her works] have these religious interests, these scientific interests, and spiritualist interests, but the thing about them is they never feel preachy. They're not telling you something, they're offering you an experience… They're beautiful, they're joyous, they're seductive, all of that, but there's also something deeper, which I think propels an audience to want to see what's next, to follow her lead."