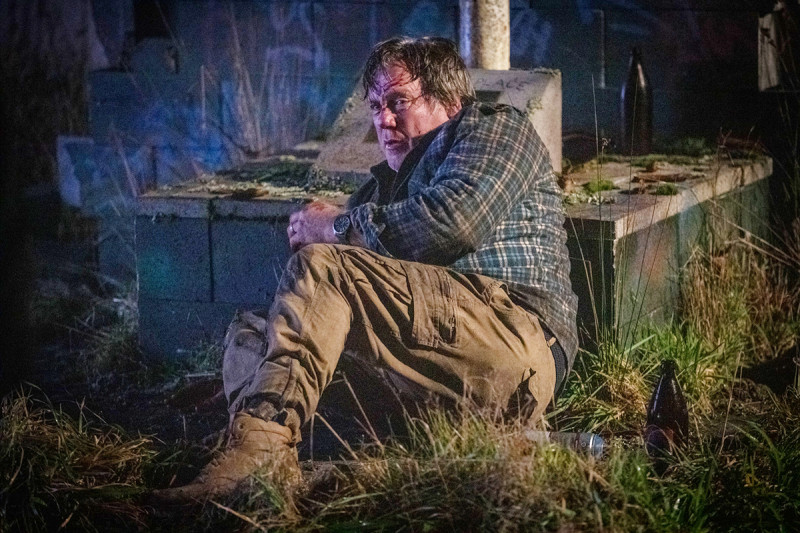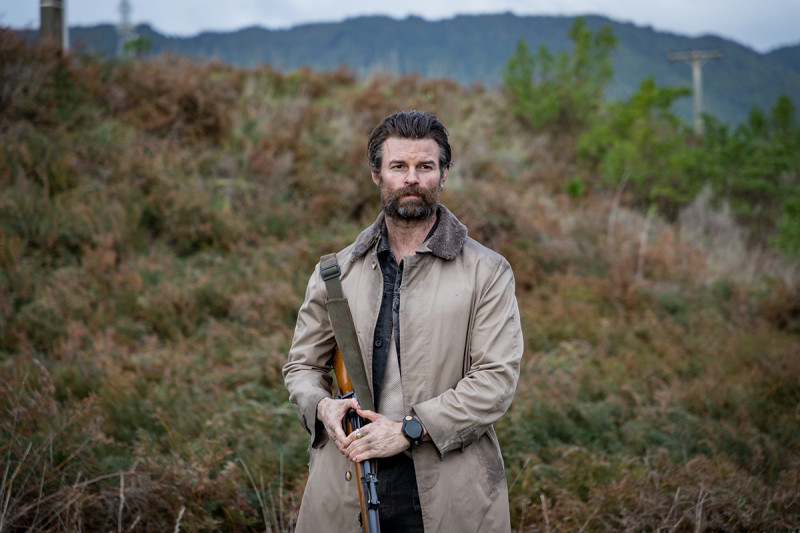 No one is safe in latest Kiwi thriller by Sam Hollis
Owen Marshall's award-winning 1995 short story Coming Home in the Dark has been described as one of the most harrowing narratives in New Zealand's literary canon. For filmmaker James Ashcroft, the impact of the "brutal and poetic" work was immediate. On the 12th of August, his big-screen adaptation will be released in cinemas nationwide following its world premiere at the Sundance Film Festival in January.
The nail-biting thriller stars Erik Thomson as Hoaggie, a teacher who, along with his family, is kidnapped by a pair of murderous drifters and taken on an overnight road trip from hell. What at first seems like a random encounter is revealed to be rooted in the past, and Hoaggie must confront his demons if he wants to make it out alive.
Shot in Hutt Valley, the film was co-written by Eli Kent and Ashcroft, with the latter making his feature debut after directing a number of shorts. It co-stars Miriama McDowell (Head High), Matthias Luafutu (Ghost in the Shell), and Daniel Gillies (The Vampire Diaries) as the menacing Mandrake.
Thomson, who says he has enjoyed a relatively comfortable career portraying "fairly nice, affable, mildly complicated men" in network television shows like Packed to the Rafters, was drawn to the script's unhinged brutality. He points towards a shocking moment that arrives early but leaves a lasting impact.
"When I read the script and that moment happened, I knew that I was going to be involved in a production that was courageous and was going to go there."
Thomson says Coming Home in the Dark explores the grey area between good and bad, those moments when our primal self kicks in and rather than thinking, we simply act.
"It's a film which is going to have an effect on you. It's going to entertain you, but I think it's going to change you a little bit… it's going to challenge people."
Co-writers Ashcroft and Kent sought to bring layers to the story by incorporating the past sins of New Zealand, namely the long-term impact State-run boys' homes have had on thousands of Kiwi men. Thomson says Gillies prepared extensively for the role, delivering "an amazing performance" as Mandrake.
Following its Sundance premiere, Variety plugged Coming Home in the Dark as one of the 11 Hot Movies for Sale at Virtual Sundance Film Festival, with critic Guy Lodge saying it takes "an unexpected left turn from its genre course, wading into tricky moral territory and not giving simple satisfaction". While he was disappointed that he wasn't able to attend "the coolest festival in the world", Thomson says the mere fact this "little New Zealand film" got selected was rewarding in itself.
"Quite a lot of films come and go, they don't get the traction and they don't get opportunities. So for this one to come out and be so well received and welcomed into a real filmmaker's festival, it was an amazing, amazing achievement."