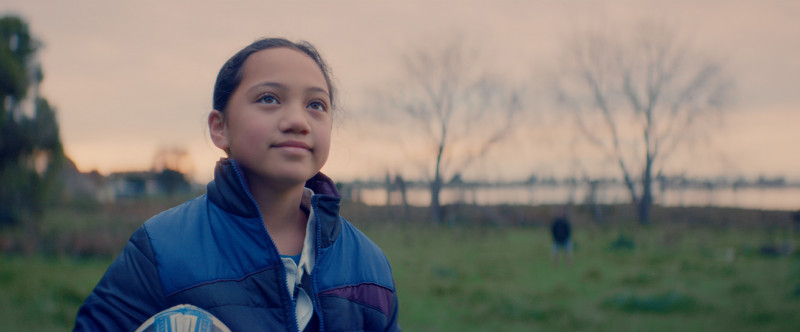 New short film encourages connection by Sam Hollis
What would happen if a hopeful eight-year-old encountered someone who had let go of hope altogether? Screenwriter and director Hannah Marshall addresses this very question in Frankie Jean & The Morning Star, a short film premiering at the Show Me Shorts Film Festival.
Frankie Jean (McKani-Rose Clarke) loves nothing more than crawling out of bed in the middle of the night to watch the All Blacks with her dad. One morning, Frankie runs into a depressed teenage boy named Joseph (Faolan Okan) sitting on the fence of a bridge. Unbeknownst to her, their conversation could save his life.
Many will recognise Marshall from her acting credits, which include roles on Packed to the Rafters and The Morning Show. She hopes the story will encourage people to connect with others.
"With Frankie, there's a sense of magic and wonder and innocence… Frankie doesn't understand what might be going on for a boy like Joe, and Joe is the opposite of her in many ways."
"I think her innocence, and the fact that they don't have a conversation about what's really happening, pulls him out of the darkness… I wanted to achieve a balance where the adults in the audience would know what was going on, but they're led into it by Frankie, who has this beautiful sense of buoyancy."
Frankie Jean & The Morning Star will make its Wellington debut on the opening night of the festival on the 8th of October at Light House Cuba, and also features in The Sampler category.