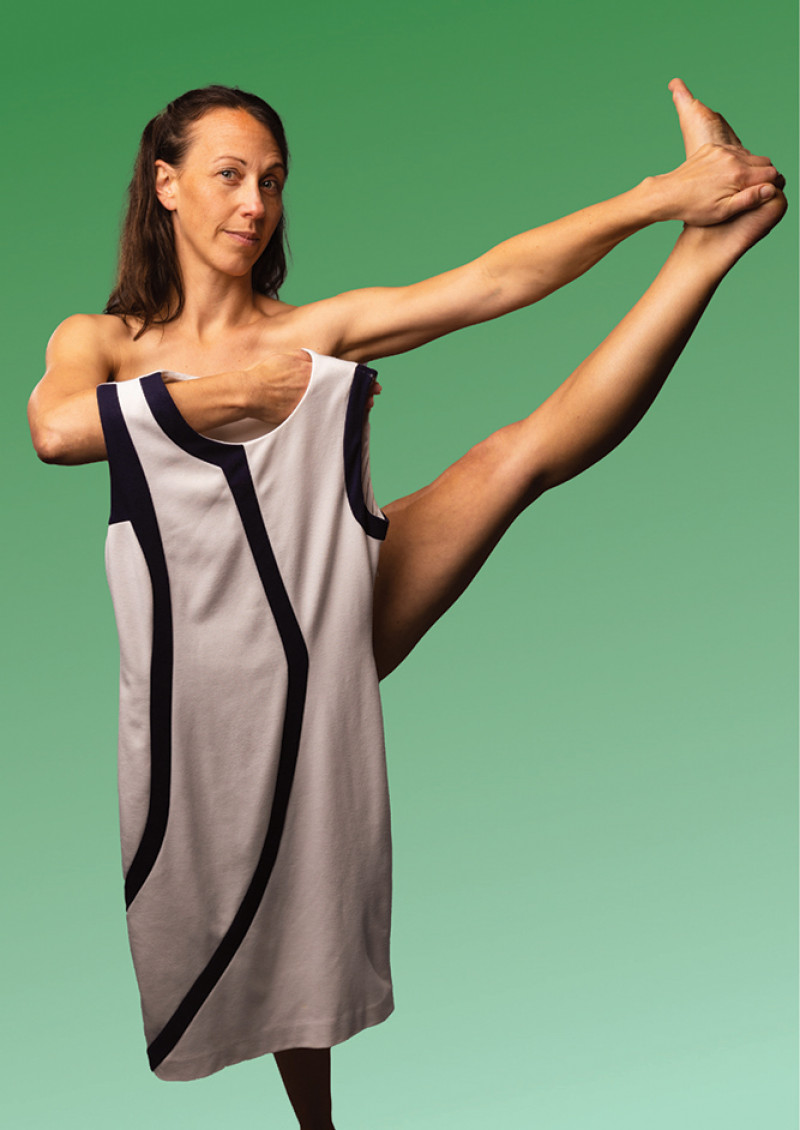 Naked and afraid by Alessia Belsito-Riera
The economy meets the human body in The Emperor's New Clothes, running at Circa Theatre from the 21st of June to the 1st of July. Arts Wellingtonian of the Year, choreographer, performer, and Java Dance Theatre artistic director Sacha Copland is literally and figuratively baring it all for a performance that absolutely terrifies her but is absolutely necessary.
The Emperor's New Clothes stars Copland, who – at 41 – is conducting a complete financial analysis of her life – completely naked. She counts all her assets, lays everything bare, confiding in the audience her liabilities, her flaws, her mistakes. She calculates profit and loss, juxtaposing warm, soft tissue against cold, hard numbers. In The Emperor's New Clothes, Copland breaks down her own private world against the stark backdrop of global issues and the human condition as a whole.
Violinist, composer, performer, and long-time collaborator Tristan Carter accompanies Copland as Chief Financial Officer, playing everything from Cher to Polish folk songs for this delightful, danced, and spoken tour-de-force.
"There was a moment when I had to make a choice – do I take the easy polite road or do I make the show that scares me the most," Copland asks. "The Emperor's New Clothes is a sex positive show about the body, about our value, and the economy. It covers love, burn-out, sexual assault, ageing, and the allure of infinite growth."
She's proud, but still scared. "I couldn't get past the question – if artists don't speak up then who is going to?"