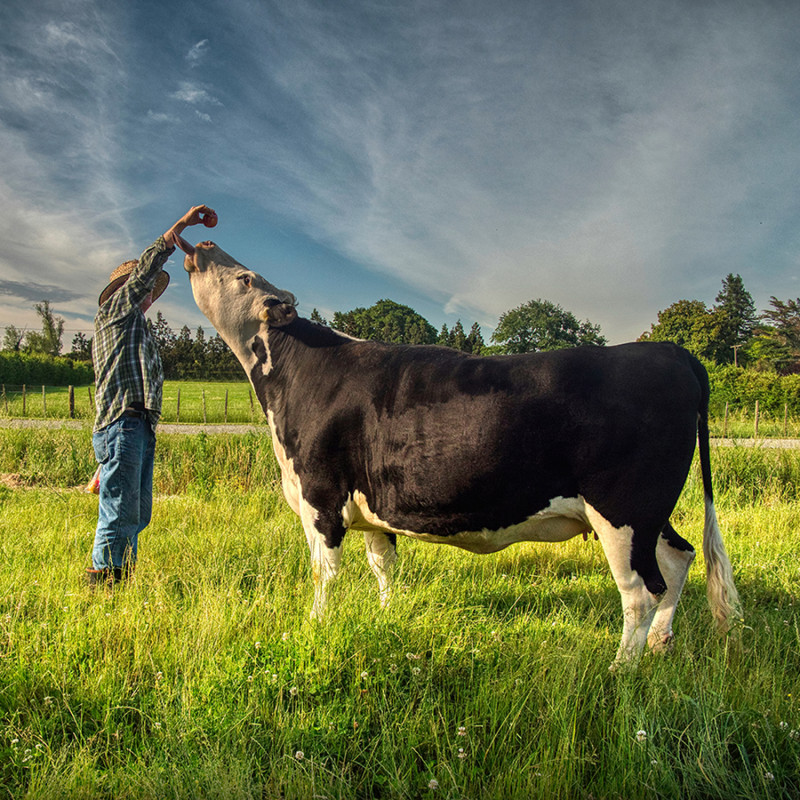 My best film yet by Harry Bartle
Veteran independent film director Costa Botes has a well-respected reputation in the New Zealand film industry for his award-winning documentaries. From the snowy fields in Manitoba, Canada in The Last Dogs of Winter to the poverty-stricken streets of Rwanda in Act of Kindness, he has followed and told the stories of many creative individuals. But even he was surprised when he stumbled upon one of the most extraordinary tales on a small farm in Cambridge, Aotearoa.
When the Cows Come Home follows the daily routines of Andrew Johnstone, a herdsman and 'cow whisperer' who lives on his parents' farm. As the film progresses, Johnstone opens up about his life, sharing the experiences of a man who has suffered mental illness, tragedy, and many disappointments, but has ultimately found his way to healing and contentment.
"To be honest I didn't even know I wanted to tell this story", Botes tells me. "I saw a Facebook post from Andrew about two cows he saved from slaughter. It sounded like a quirky, funny, little tale but little did I know it was so much more."
Botes believes it is the "best work" of his acclaimed 40-year career.
"The story unfolded in such a natural way, yet it still had so many twists, turns, and surprises. It looks like a film about a guy and some cows but really it's about something else, something much deeper."
After a successful run at the 2022 NZ International Film Festival, When the Cows Come Home will release in cinemas nationwide on the 3rd of November.