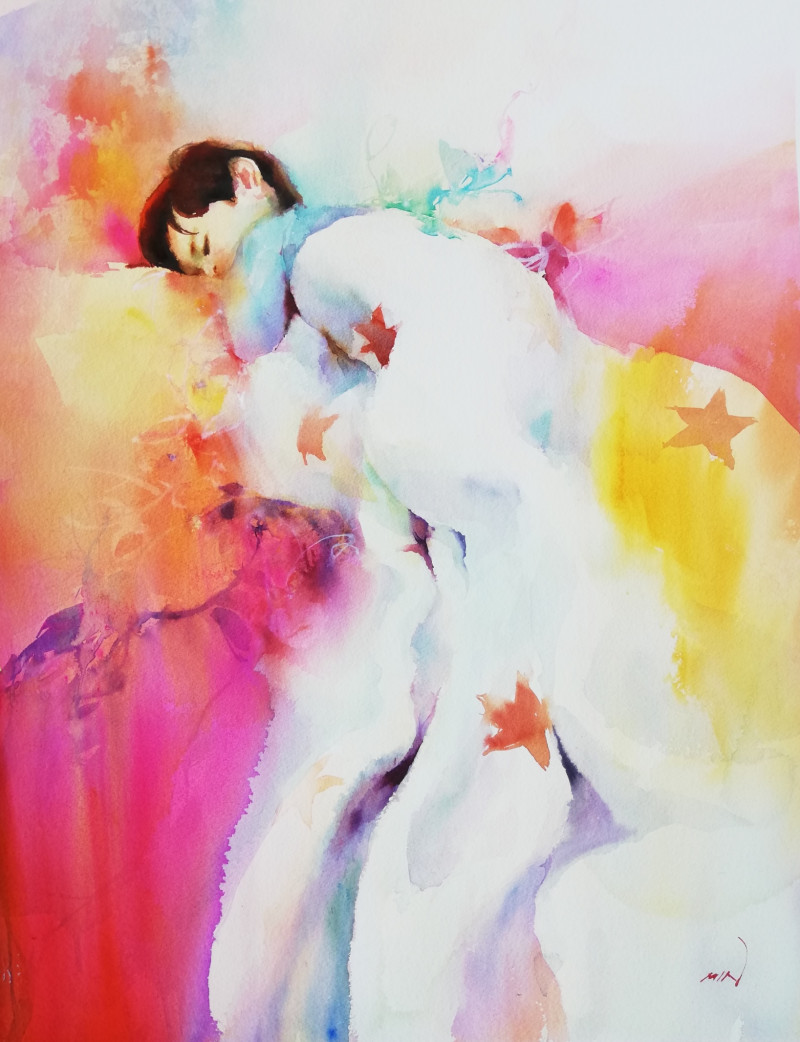 Min Kim and her friends by Sam Hollis
For Christchurch-based artist and gallery owner Min Kim, art is a best friend. It's her one true means of expression, whether it manifests through the medium of oil painting, watercolour, or sculpture. Her latest exhibition, Min Kim – Watercolours & Oil Paintings, will run at the Alfred Memelink Artspace Gallery in Petone until the 10th of October.
Art is in Kim's blood. Born in South Korea to professional Classical impressionist Kevin Kim, she had naturally gravitated towards drawing by age four. By five, she had begun painting in watercolours, and by nine was undertaking professional training. After graduating from an arts university, she immigrated to Christchurch in 1999 to open a gallery and commit to life as a full-time artist.
In the time since, Kim has continued to travel and create. She spent three years in Florence, Italy, where she followed in her father's footsteps by studying 19th century Classical impressionism with the masters. Now, she says, she has two "best friends" – watercolours and oil paintings.
"It's my best friend and the best medium to travel with me anywhere. I used to go to Europe once a year by myself with watercolour tools and recorded the beauty that I met on the way."
No matter the medium, Kim's paintings are colourful and whimsical. Her tones dance off one another in perfect harmony, whether she's depicting a place, person, plant, or bird.
"I paint when beautiful things talk to me," she says. "All my painting comes from my connection with my subjects. I can't paint if I don't feel anything."