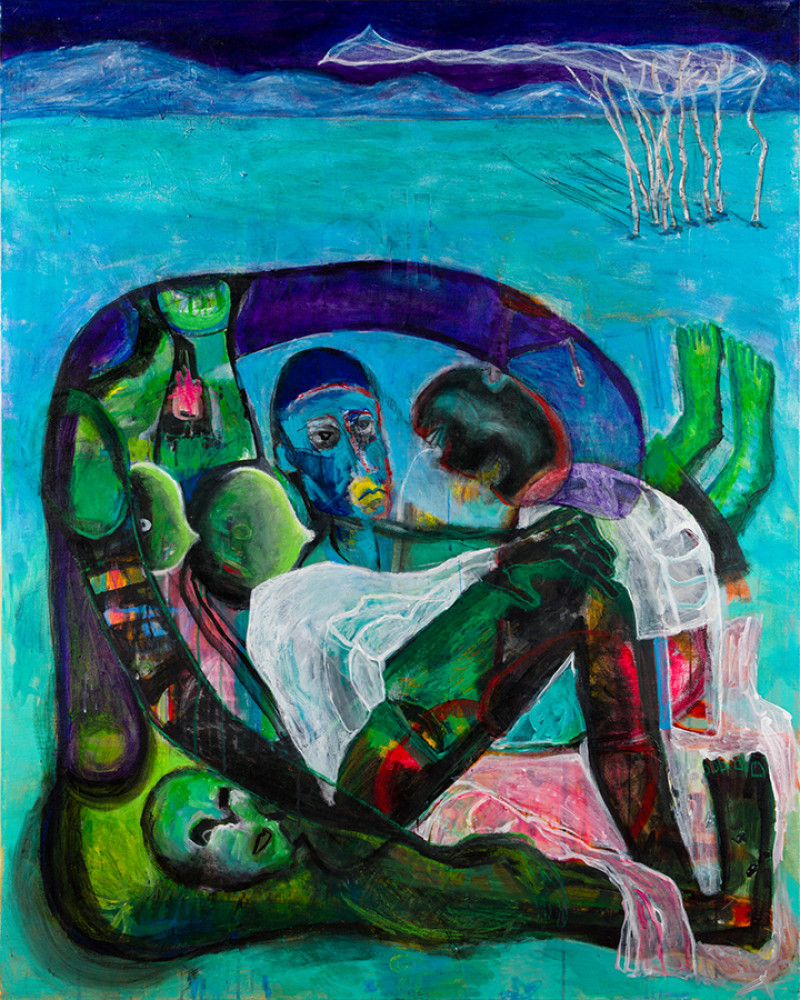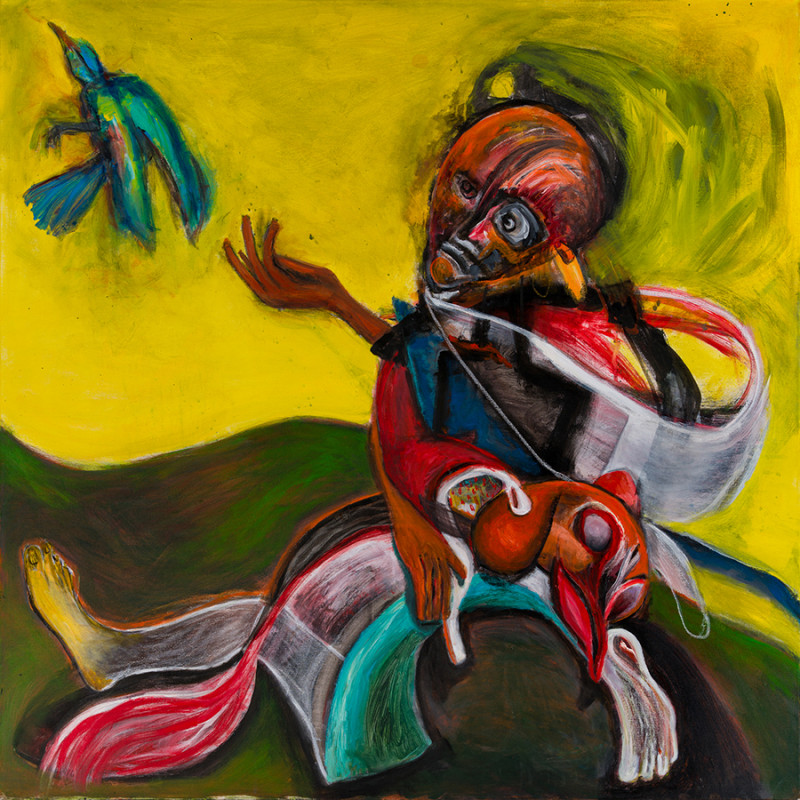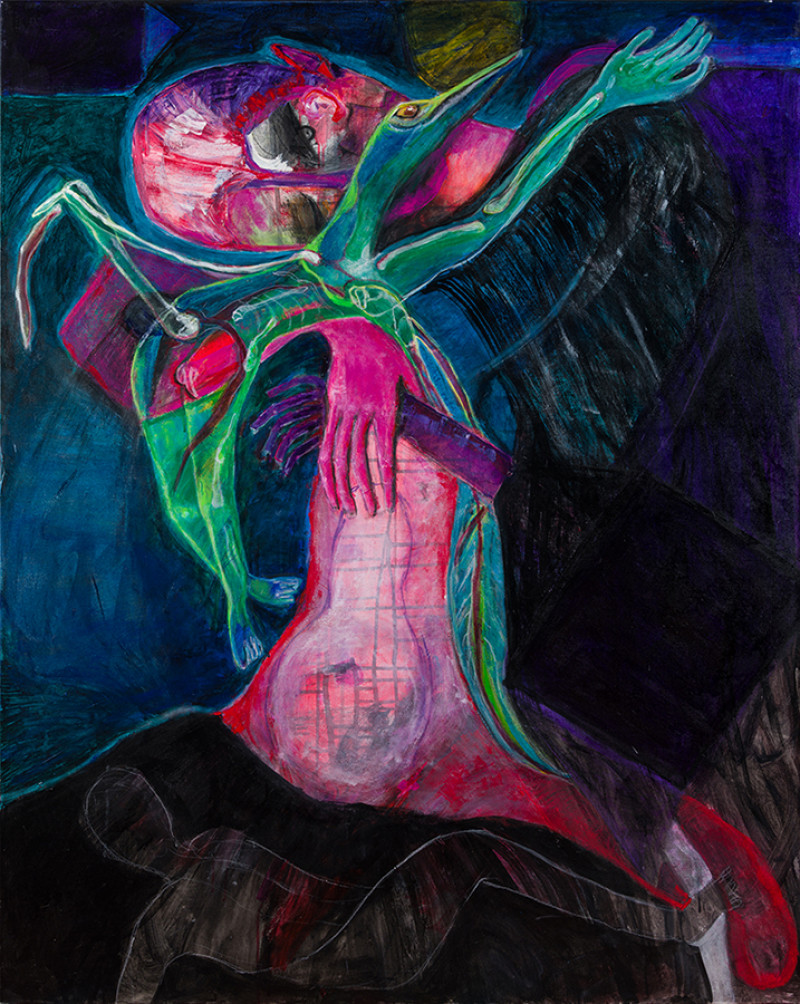 Medicine for the soul by Harry Bartle
One of New Zealand's senior public figures has recently unveiled a collection of his personal artwork at Exhibitions Gallery. Showing until the 3rd of September, Reverence is the work of Mervin Singham, the chief executive of the Ministry of Ethnic Communities.
The exhibition features 14 brilliantly colourful paintings which Singham describes as narratives on humanity and our connection with each other and the environment. The Malaysian-born human rights lawyer, public servant, and artist says he doesn't paint what is beautiful but simply what is.
"I was just thinking about the environment and what the world is facing right now. The combined effect of the pandemic, rising inequality, environmental degradation, and the war on Ukraine have created seismic shifts in people's lives", he explains.
"Then I suddenly thought these difficulties can provide a canvas for good things. Through these challenging times some good will come and I wanted to put this on the canvas because no matter how hard things may be, I believe humanity will ultimately prevail."
Having started drawing from a very young age, Singham has created his own style over the years. He celebrates imperfections in his creations, explaining that the random and the planned, the chaotic and structured, the dark and light, the joyous and sad, all sit together in a scrambled mess.
This style clearly comes across in many of these recent works. By combining materials such as oil paints, charcoal, and ink, humanlike figures and creatures have been created. However, they are often fragmented, mangled, merged, or bursting.
Singham's artistic process is just as unique, often entering his studio with simply a feeling before splashing several colours on a canvas. Only when he steps back from the work does he start to see the painting form in the scratches, puddles, and spots of wet paint.
"For me, art is my best friend. It's not a thing I do, it's who I am. It's the place where I can say whatever I want to say and then people can look at what I've said and interpret it the way they want. Art is truly medicine for the soul."
Each painting in Reverence is distinct with its own meanings and representations. Singham feels a particular connection with one work entitled The Bird Catcher, suggesting it encompasses everything that the exhibition is about.
"It displays a person trying to catch a bird as it falls from a yellow, poisonous sky. It's so close to my heart because it shows the humblest thing, a little sparrow, and there are still people who will do anything to help it. It's symbolic of human beings having the capacity to have compassion for the smallest things in our world", Singham delights.
A collection that reflects Reverence for people, the world, and the environment, this exhibition can be interpreted in many ways as we all continue to go through unprecedented, extraordinary times.