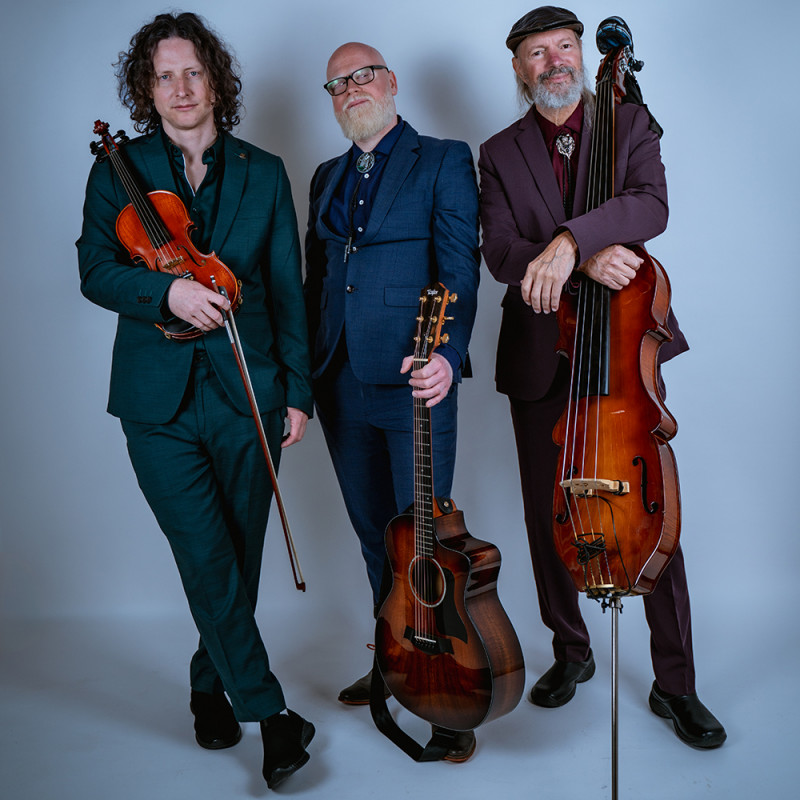 Light After The Dark by Madelaine Empson
Kiwi Americana trio Albi & The Wolves have always been a folk force to be reckoned with. From their debut album One Eye Open (2016) through winning Best Folk Artist at the 2018 Aotearoa Music Awards to opening for Boney M and unveiling their sophomore record This Is War (2019), our favourite anthemic troubadours started 2020 with a bang before the whole world went quiet.
2023 and Albi & The Wolves are back with an album two-and-a-half-years in the making. Light After The Dark reflects the journey of expansion and evolution they've been on since securing a new record contract with AAA Records (Troy Kingi). Working with producer TeMatera Smith, their sound grew into something dense and driving, electric and experimental, as doors opened to collaborators inside and outside the group.
With Light After The Dark just out in October, singer-songwriter Chris Dent says it might sound odd, but Albi & The Wolves are feeling relieved.
"It's been a huge journey with a lot of hustle. I'm just glad the album is done and we can share that hard work with everyone. Folks have been so kind about the record, people feel it's us, but like a deeper, more expansive version. That's great because that's exactly what we set out to do."
Dent says the goal was to take listeners on a sonic joy ride, throwing different musical adventures at them along the way.
"The main running theme is hope, about being sober, starting new relationships, and taking time to appreciate where you are. Considering these songs were in the works during one of our most trying periods to be musicians, it makes sense. We took those feelings of uncertainty and chose to see the positive angle. Expect horns, drums, keys, and the unexpected."
And speaking of the unexpected… Albi & The Wolves will be joined by an 11-piece band for the album launch tour. Come fill your boots with soul and wear out the soles stomping along at Old St Paul's on the 25th of November.