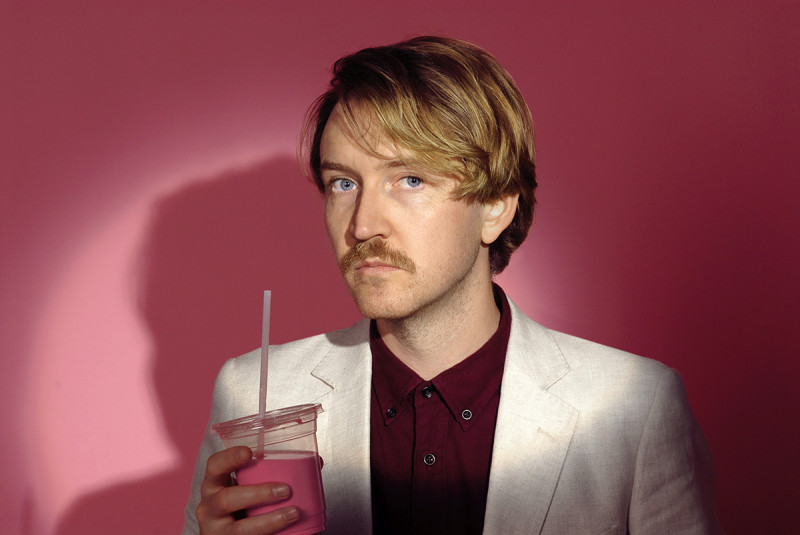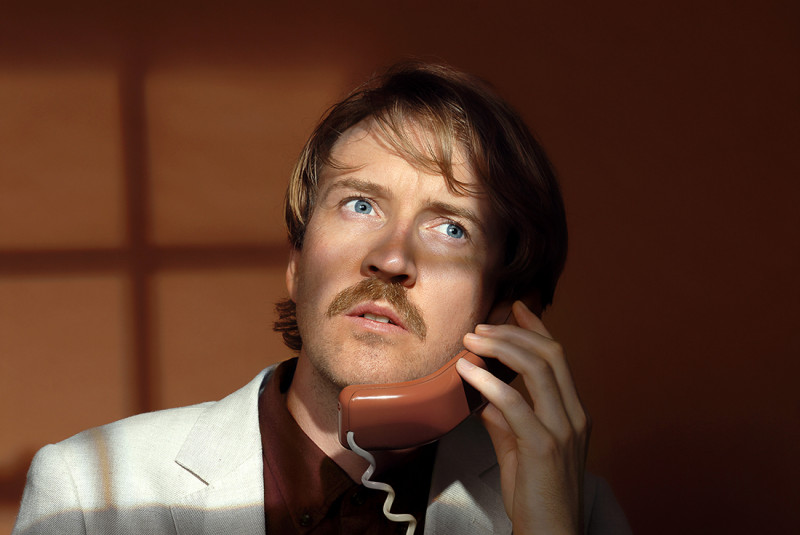 Lawrence Arabia Does Chant Darling by Madelaine Empson
Christchurch-born singer-songwriter James Milne, aka Lawrence Arabia, has enjoyed a storied music career since his eponymous eclectic debut album came out in 2006. Alongside a number of collaborations with the likes of Bic Runga and Hollie Fullbrook of Tiny Ruins; maintaining a range of side projects like BARB with Connan Mockasin, Liam Finn, and Eliza-Jane Barne; and composing for such films as Taika Waititi and Jemaine Clement's vampire mockumentary What We Do In The Shadows, the alt-indie artist has released four critically acclaimed solo records. One of those was the breakthrough Chant Darling, which came out worldwide in 2009 and 10. After a full eighth-of-a-century on the market, the Taite Music Prize-winning work will have its long-awaited vinyl release, accompanied by the tour Lawrence Arabia Does Chant Darling.
What inspired you to go back and 'do' your sophomore album Chant Darling?
I think the first factor was needing some reason, any reason, to get back out on the road after two years. Some of my band members have been clamouring for action! It's always been an omission that Chant Darling was never pressed on vinyl, so it was just something that needed attention – the squeaky wheel that is now, finally, getting oiled.
How does the LP sound on vinyl?
A lot of it might be psychosomatic, but being a very sort of retrogressive 60s/70s influenced album, it seems warmer and somehow more complete on record.
What would you say the album is about – and has that changed for you in the last 12-and-a-half years?
I mostly wrote the album as a 25 or 26-year-old living in London, so the album's full of homesickness and nostalgia for the slightly less complex concerns of my very early twenties. It also seems to have an undercurrent of unrequited lust. I feel like an entirely different person now so those themes seem very distant from the current me.
How do you think your music as a whole has evolved since then?
I think my abilities as a producer and arranger have matured a lot since then, though there's been a corresponding drop in productivity and the kind of intense passion and drive that was pushing things along at that point in time. There was definitely something quite special about creating music at a time full of so much ambition, when opportunities seemed to be opening up in front of me.
You're about to take Chant Darling on tour, performing at San Fran on the 18th of February. What are you most looking forward to about the gig and what can audiences expect?
It's exciting to have the chance to play with my friends again, and to have that magical energy exchange with audiences, something I've been craving increasingly during the seemingly endless months of isolation. Wellington can expect fun pop songs, a full performance of Chant Darling, catharsis, and intense joy. And a terrific opening set from Na Noise.