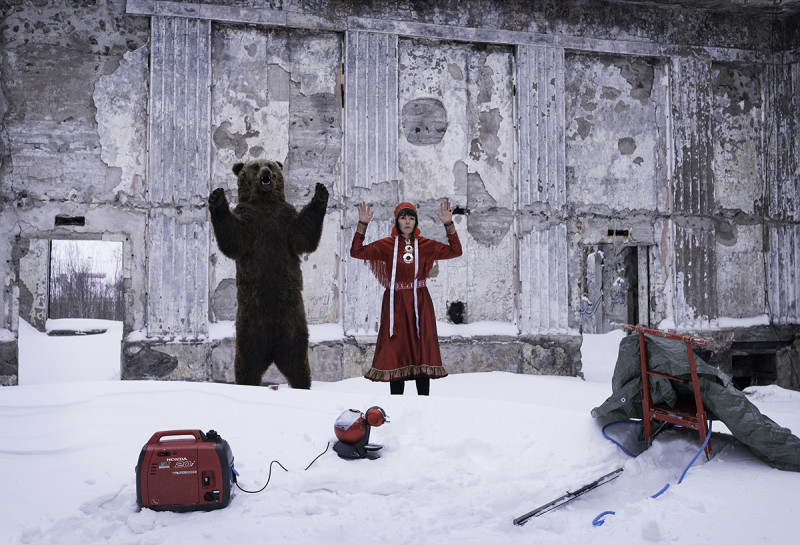 Indigenous Arctic artists share their concerns by Sam Hollis
Colonisation and climate change have long threatened Indigenous peoples from the circumpolar world. In Among All These Tundras, artists from the 'Arctic 8' share their concerns regarding land, language, sovereignty, and resurgence. The exhibition will run at Pātaka Art + Museum until the 11th of July.
The world's eight northernmost countries – Canada, Finland, Denmark, Iceland, Norway, Russia, Sweden, and Alaska in the United States – are home to more than snow and ice. Some of the world's oldest surviving Indigenous populations continue to practise their traditions in these parts, but sadly, they are under siege. This exhibition, curated by Heather Igloliorte, Amy Dickson, and Charissa von Harringa, speaks to their desire to reclaim their heritage.
To this end, the entire show incorporates the Inuktitut and Sámi languages.
The works included span video, photography, and drawing to text installation, sculpture, 3D printing, and more. Pātaka curator Māori Pacific Ioana Gordon-Smith, who liaised with the overseas curators, says Kiwis will find a lot to relate to in Among All These Tundras despite our distance from the Arctic.
"Hopefully what viewers can take from the exhibition is the sense that loss caused by colonisation can be very palpable and could continue further still if the lands that support certain ways of living, hunting, eating, and knowing are eroded through climate change."
"Though our climates are different, I think we understand here in Aotearoa the importance of land for sustenance, for shaping the way we move in the world, and for grounding a sense of identity."