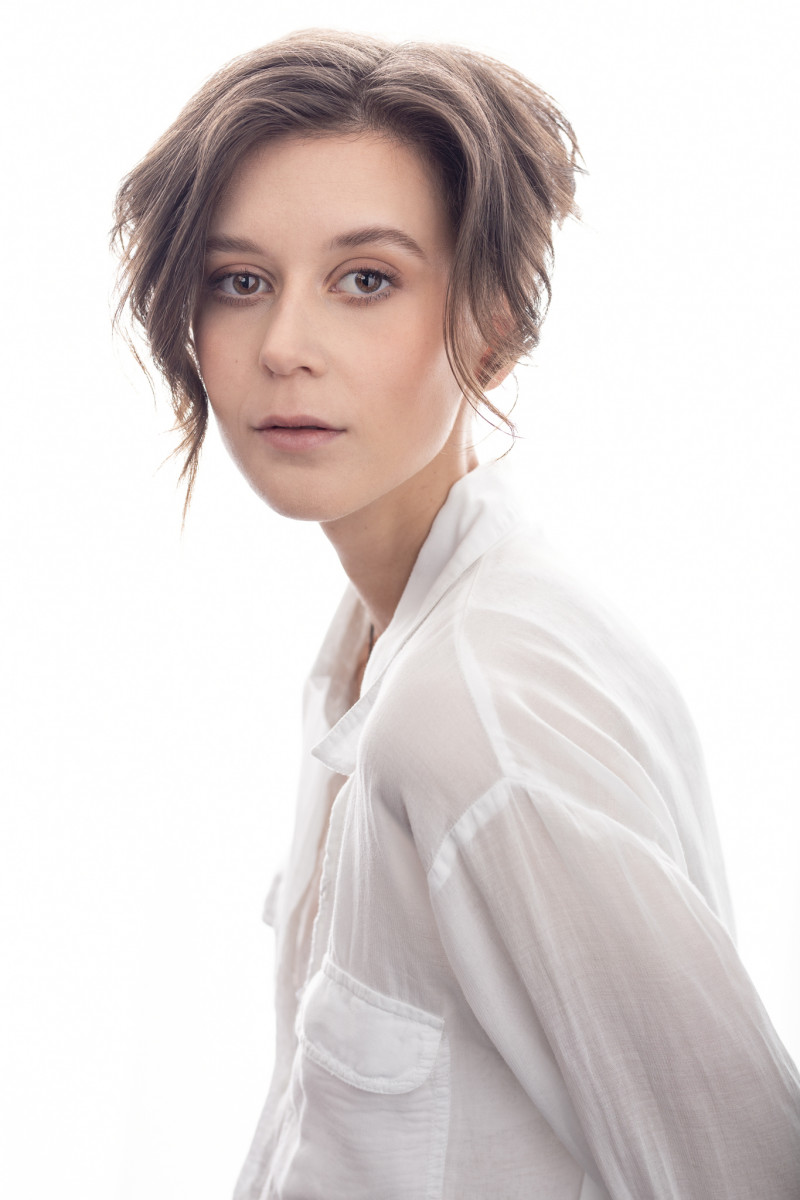 Green is the new black by Madelaine Empson
World-first eco-powered theatre company Ice Floe Productions Tapui Ltd is back at Circa Theatre with the world premiere of HOLE after a successful development season in 2020. Written by Lynda Chanwai-Earle and co-directed by Kerryn Palmer and Sally Richards, this green-fuelled black comedy is about a scientist, an activist, a Navy SEAL… and one huge life-threatening ozone hole.
Running from the 20th of November to the 18th of December, HOLE sees Stevie Hancox-Monk [pictured], Elle Wootton, and Sepelini Mua'au reinhabit their characters in this new version of Chanwai Earle's epic play, the second of her Antarctic Trilogy.
Hancox-Monk, who plays Greenpeace activist Bonny, says the character hasn't changed in essence or passion since 2020. However, she's shifted from Dutch-Belgian to French-Belgian, which "brings out a whole new layer to explore with Bonny".
As an actor, Hancox-Monk says the biggest shift has been focusing solely on Bonny rather than taking on the extra role they did in the development season.
"I had a lot of fun with Commander Powers but I'm excited about having the space to just sit with Bonny and bring out a richness in her that I wasn't able to reach last year."
Also returning to their creative roles are renowned composer and Antarctic Fellow Gareth Farr ONZM and sound designer Phil Brownlee, with HOLE building on the innovative use of renewable energy designed by Graeme Ebbett and used in its award-winning predecessor HEAT.
Hancox-Monk says HOLE's heart really shines.
"I hope audiences will come away from the show thinking about the impact of environmental change now, and also having seen a story of connection, politics, and love. And hopefully some laughs along the way!"