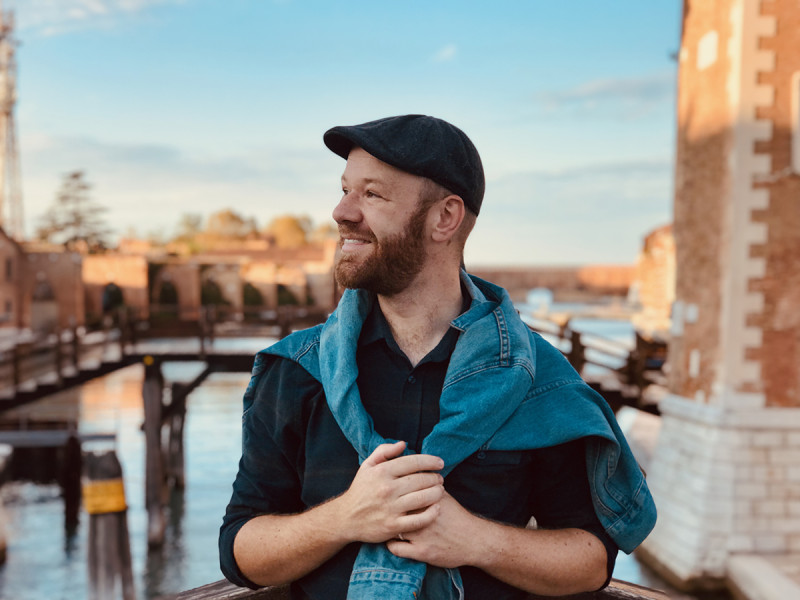 Four EPs of life through the seasons by Madelaine Empson
Graeme James is a multi-instrumental indie-folk artist best described as a live looping genius. Playing electric violin, guitar, bass, baritone ukulele, banjo, mandolin, harmonica, and percussion, sometimes at the same time, while singing, the beloved musician is back in New Zealand after two years in Europe. This stint included an intriguing 2020.
"Our experience of a European 2020 ended up being both a trial and a blessing", James says, adding their world really flipped upside down when their daughter was born during the early weeks of the first lockdown. "It was a real blessing to have an enforced opportunity for contemplation and stillness."
"I actually loved that aspect of 2020", he continues. "I wrote a lot of songs and ended up undertaking my most ambitious recording project to date – a year-long project, releasing four seasonal EPs exploring the emotional landscapes of autumn, winter, spring, and summer across 24 new songs."
The Seasons Tour will see James perform this EP collection, which he describes as "a bit of a meditation on life as a whole" across the country in the coming months. Released to critical acclaim, including a feature in Rolling Stone, the project culminates with the final EP release on the 30th of July. The Meow stop of the tour on the 17th of July could be your chance to hear these songs before anyone else.
"The show will be a mix of old and new tunes and I aim to take people on a journey through the emotional landscapes of each season. It's a real privilege to be able to play live music at this moment in history and I'm honestly so excited to be heading back to Wellington soon!"