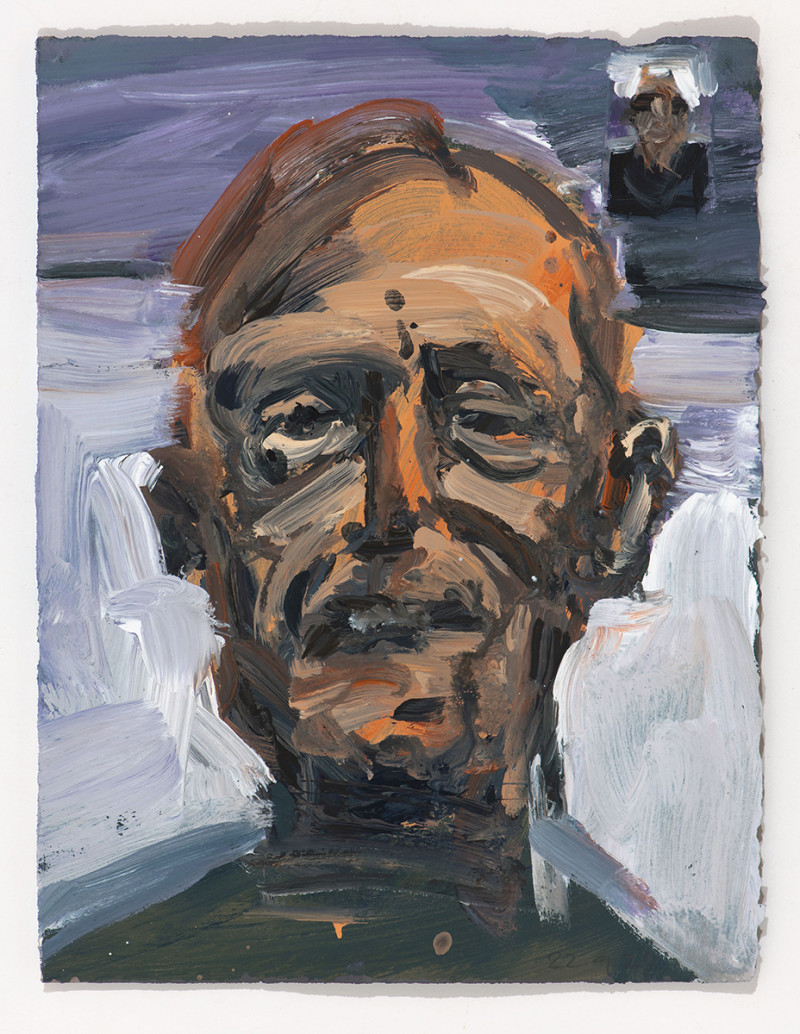 Facing the pandemic by Alessia Belsito-Riera
In an allegory of isolation, loss, technology, and friendship during the COVID-19 lockdown, artist Euan Macleod presents the hundreds of portraits he created of fellow artist and friend Geoff Dixon. FacingTime: Portraits of Geoff will be on display at the New Zealand Portrait Gallery Te Pūkenga Whakaata until the 10th of September.
In 2021 Geoff lost his long-term partner. Whilst he was in COVID-free North Queensland, Euan was isolated in Sydney. The friends' daily video calls and conversations became a godsend. "The pair fell into their more familiar roles – artist and muse," curator Helena Walker says, adding the portraits "became a form of therapy for both Geoff and Euan".
New Zealand Portrait Gallery director Jaenine Parkinson says Euan's portraits capture how video chat became a part of our everyday lexicon. "The series conveys a sense of those days and weeks of lockdown monotonously stretching out and looping."
Euan's style has been described as expressionist and symbolist. He employs paint densely, texturally, and sculpturally. In FacingTime: Portraits of Geoff, "no portrait is the same, as no day or emotional response was the same," Walker continues. "Together the 346 images become a calendar depicting the emotions of both artist and sitter. Both are active collaborators."
Walker hopes viewers identify with the experience of the pandemic, isolation, individual struggles, and the new role that technology took and has subsequently played in our lives. "These are portraits of Geoff Dixon, but they are emblematic of all of our journeys through this difficult and unprecedented time. They offer connection, and a celebration of friendship."