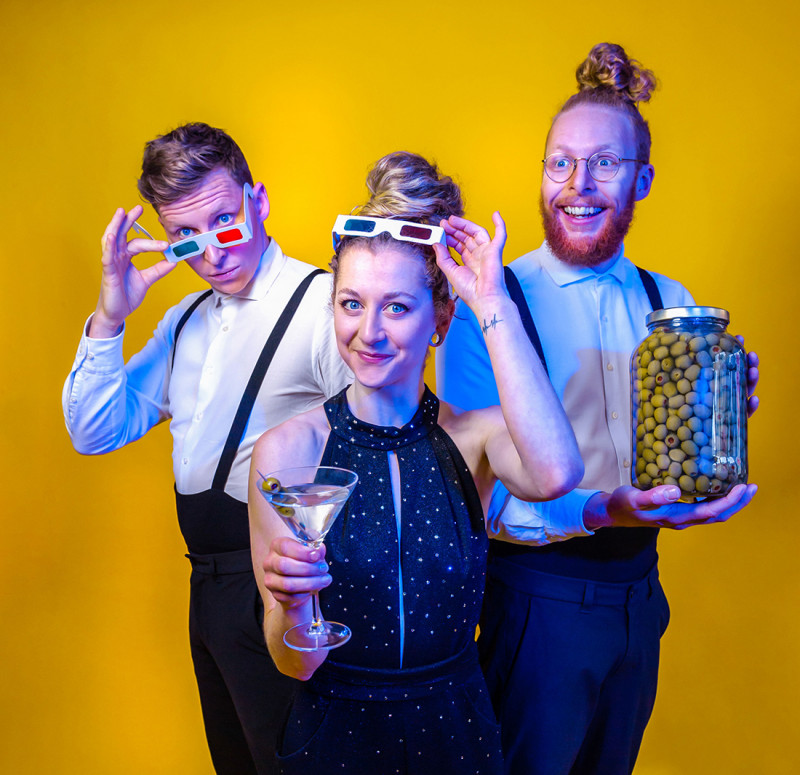 Edge-of-your-seat circus by Madelaine Empson
Concert cello! Table tennis! Juggling! Puppetry! Ballet! Drums! Olives! The bizarre, the brilliant, and the hilarious will collide on stage as New Zealand's surreal sketch circus trio, Laser Kiwi, brings their beloved variety show IDIOM to Te Auaha from the 2nd to the 23rd of December.
Laser Kiwi – Imogen Stone and brothers Zane and Degge Jarvie – say IDIOM is going to be out of this world, bouncing from "laugh till you cry, to edge of your seat circus, to breathtaking ethereal music". With a line-up featuring the infamous Erik the Dog from Australia, internationally acclaimed circus artist Jair Ramirez from Colombia, and Kiwi performers like Matthias Goed, Tabitha Dombroski, and Yufeng Wang, this will be the biggest IDIOM yet.
Why? Because with the world opening up again, Laser Kiwi is being drawn back onto the international touring circuit. While they love performing in Aotearoa, they say it's no picnic because it's hard to get large-scale productions off the ground here.
So, IDIOM is their last-ditch effort to create something that keeps them grounded in New Zealand. Wellington will decide their fate… simply by showing up.
"Please keep us here", the trio exclaim as we look back over the life of the fruity variety show to date.
"Live Cucumber Chop & Human Pinata were two pretty awesome moments... but honestly – the biggest highlight for us is definitely creating and sharing a stage with other incredible Kiwi artists. Aotearoa has an amazing community of variety and left-of-field artists and it has been a dream to create a space for those artists to really stretch their legs!"
December's mammoth IDIOM will take audiences on a journey through a huge range of experiences.
"You can expect to see something you will love! Something you never thought you would see! And you might just surprise yourself and enjoy an artform that you always thought wasn't your cup of tea."