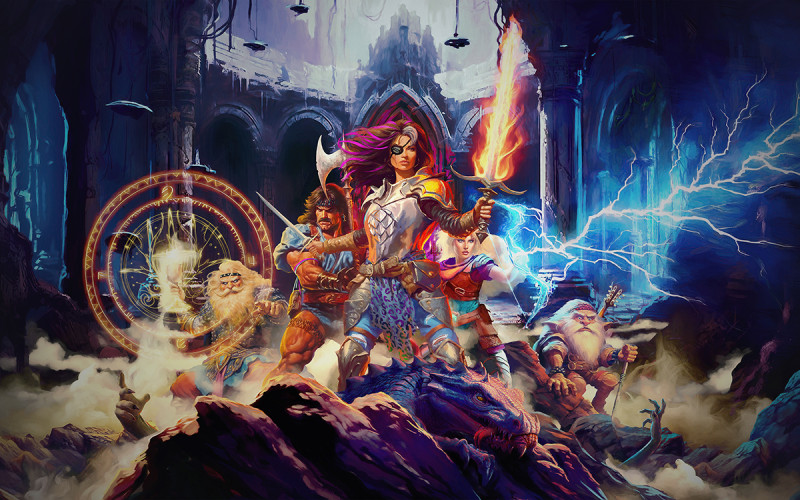 Descent to the Dungeon of Dankness by Alessia Belsito-Riera
It is a day of celebration, and you find yourself making merry, guzzling beer, and getting up to general tomfoolery at the annual dwarven festival in honour of the kindly beer god Lupulus. But as in any magical realm, evil is afoot and a group of worthy, albeit tipsy adventurers must delve deep into the Temple of Haze to uncover the source. Welcome to Descent to the Dungeon of Dankness!
Garage Project, Allan Henry, and Brendon Bennetts have teamed up to craft their very own one-shot tabletop roleplaying game at Garage Project Wild Workshop in Te Aro on the 16th of September.
Descent to the Dungeon of Dankness uses the Pathfinder game system to create a roleplaying adventure designed to be played in a single sitting over two to three hours. Wellington's Descent to the Dungeon of Dankness is hosted by actor and stuntman Allan Henry, alongside the talented team of storytelling, roleplaying sorcerers at Questbook, Ruby, Josh, and Julz.
All three of Garage Project's new Beervana brews will be poured throughout the evening, each one crafted especially to pair perfectly with the journey unfolding before you. Savour Descent To The Dungeon Of Dankness West Coast IPA, sip Escape From The Temple Of Haze East Coast IPA, and sample Belly Of The Beast Imperial Dessert Porter. Adventurers must never go hungry – there are snacks aplenty to fill your belly ahead of the quest.
Join a bespoke, beer-soaked, hop goblin and barley troll-ridden party on a heroic adventure through the Dungeons of Dankness.