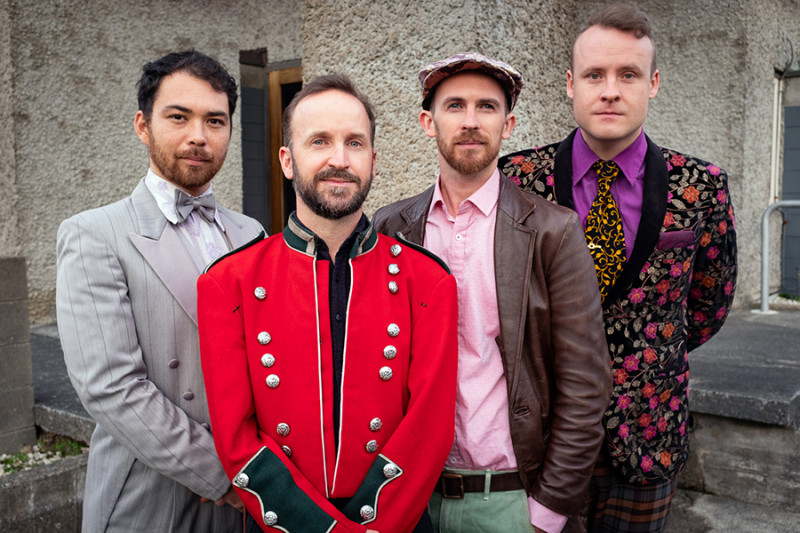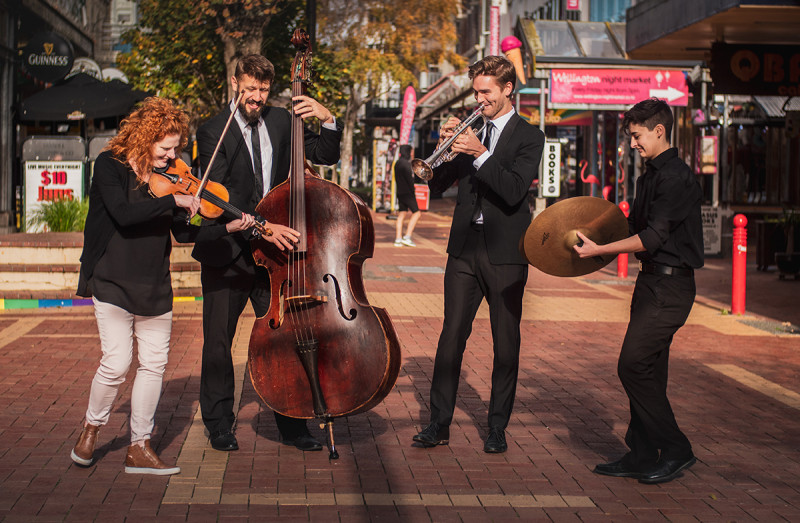 Cuba gets classical by Harry Bartle
If we were to ask a bunch of Wellingtonians to name the most iconic street in the capital, chances are Cuba would come out on top. And for good reason! It's a place where many of us feel at home thanks to its funky restaurants, quirky sculptures, galleries, pubs, clubs, unique shops, and everything in between.
From the 22nd to the 24th of July, this beloved precinct will take on a whole new vibrant life when it hosts Classical on Cuba, a three-day festival where classical music meets contemporary Cuba Street culture – it's going to be a blast.
The exciting event is being curated by Leah Thomas, the fresh new face of classical programming in Wellington.
"I have been so lucky to have the opportunity to curate the festival, especially because I only graduated from music school a year and a half ago. It has given me a chance to hold space for so many of my incredibly talented friends and give back to a creative community that means a lot to me", Thomas says.
"I can't wait for Wellingtonians to find something unexpected in our programme and discover some amazing local talent."
And local talent there will be. Classical on Cuba will include 100 shows performed by over 40 music groups across 19 different venues. It is the largest variety of musicians in the programme's three-year history, as fans will find everything from jazz and classical specialists, to dancers, drag kings, R&B duos, hip-hop and string ensembles, brass bands, flute squadrons, kapa haka performers, classical shows for kids, and more. The line-up will include a mixture of seasoned professionals, music students, and freelancers, giving everyone a chance to shine on a variety of stages.
"The festival is a fantastic opportunity for Wellington musicians", Thomas exclaims. "It's allowed artists in different areas and styles to collaborate for special, one-off projects. It's also a chance for musicians to meet new people and engage with parts of the scene they are not usually involved in, hopefully leading to even more exciting gigs in the future."
It isn't just the creatives who will benefit. Classical on Cuba pushes the boundaries of what classical music is in the modern day, shaking up the usual format of seeing classical shows in traditional concert halls and instead inviting audiences to explore the genre in popular bars, restaurants, and even art galleries.
With many venue owners still feeling the effects of the pandemic, the positive outcomes this festival will bring cannot be underestimated. Most of the shows are around 30 minutes so audiences can also enjoy plenty in one night.
"Wellingtonians should come out over the weekend to grab some food and drink, meet up with their friends, and discover something new and exciting. Whether you love classical music, jazz, or you don't think of yourself as a musical soul – there is still something for everyone to enjoy!"