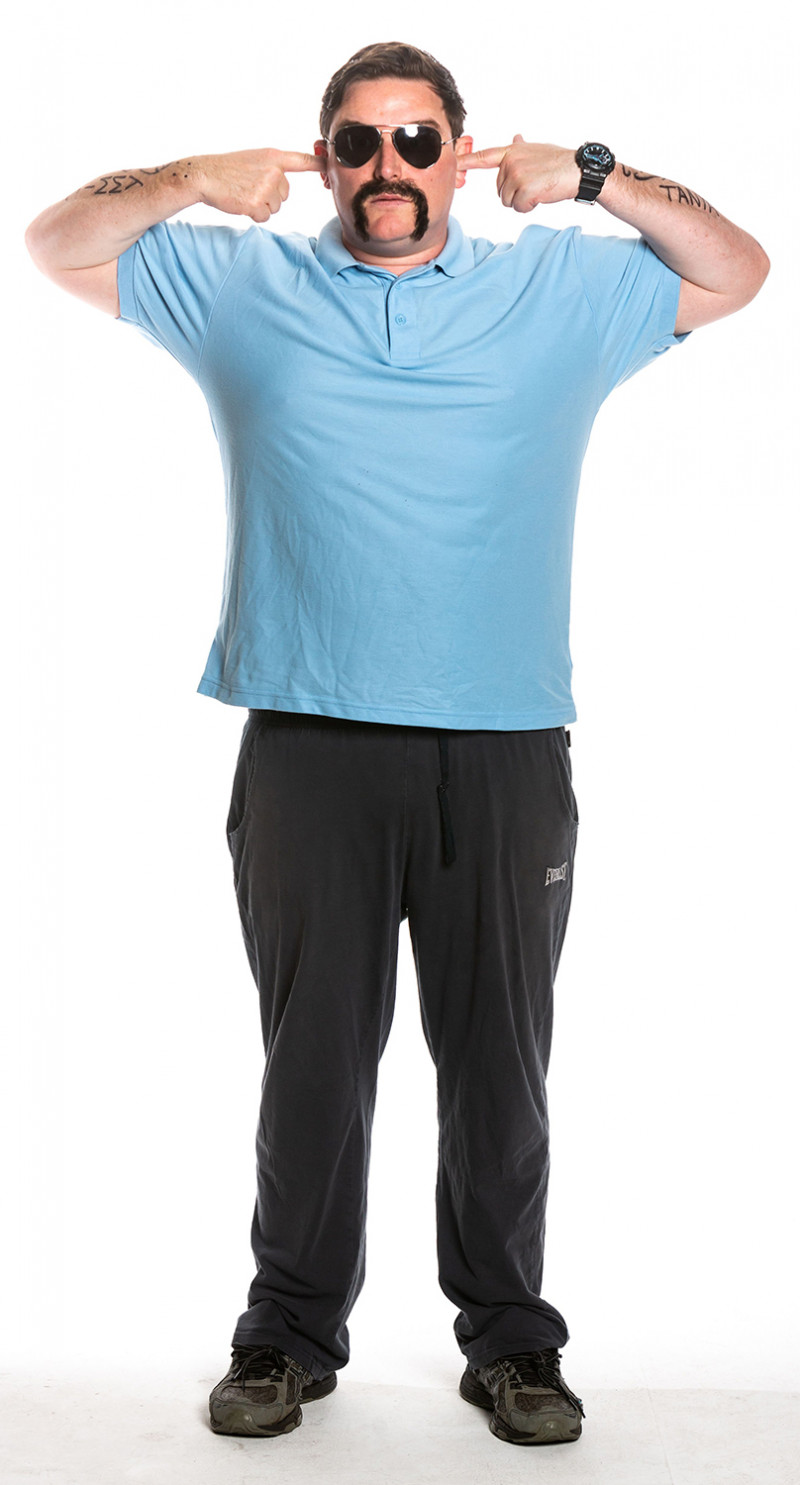 Chopper's had enough by Sam Hollis
A lot of people have spent the past year running their mouths, and Chopper's had enough. On the 10th of July, Heath Franklin's Chopper will finally bring his long-awaited show The Silencer to The Opera House.
Chopper has been a recurring face on the New Zealand comedy scene for well over a decade. While his popularity has steadily risen in his native Australia, where the character is perhaps more closely tied to the notorious criminal it is modelled on, Kiwis have always been in on the joke, Franklin says.
"I think maybe [Chopper's] bleak outlook on life suits New Zealand audiences."
It's been 16 years since the character broke out on The Ronnie Johns Half Hour. At this point, some may assume performing as Chopper comes second nature to Franklin. But his stand-up act is thoughtfully considered, much in the vein of his earliest influences, which include The Young Ones and Richard Pryor.
"Richard Pryor was just awesome. He was super funny but incredibly self-deprecating and brutally honest about his own shortcomings," Franklin says. "There's a lot of times when Chopper's making fun of soft little suburban… I suppose 'lefties', and it's actually me making fun of myself."
He credits regular appearances on 7 Days with exercising his improv chops, in turn allowing the character to evolve.
"It became more of an attitude and a character than a historical representation of who Chopper was."
Fortunately, he says, "people have continued to supply me with new material by doing stupid and outrageous things", and thus we have The Silencer. Though he admits "the conditions for human stupidity did thrive during COVID", Franklin doesn't want this subject to dominate the show.
"The general theme of it is about living in the age of the internet, where suddenly everyone's decided that the world wants to hear their opinion on every single given subject. It's just about silencing all the noise and all the garbage and figuring out what's important."