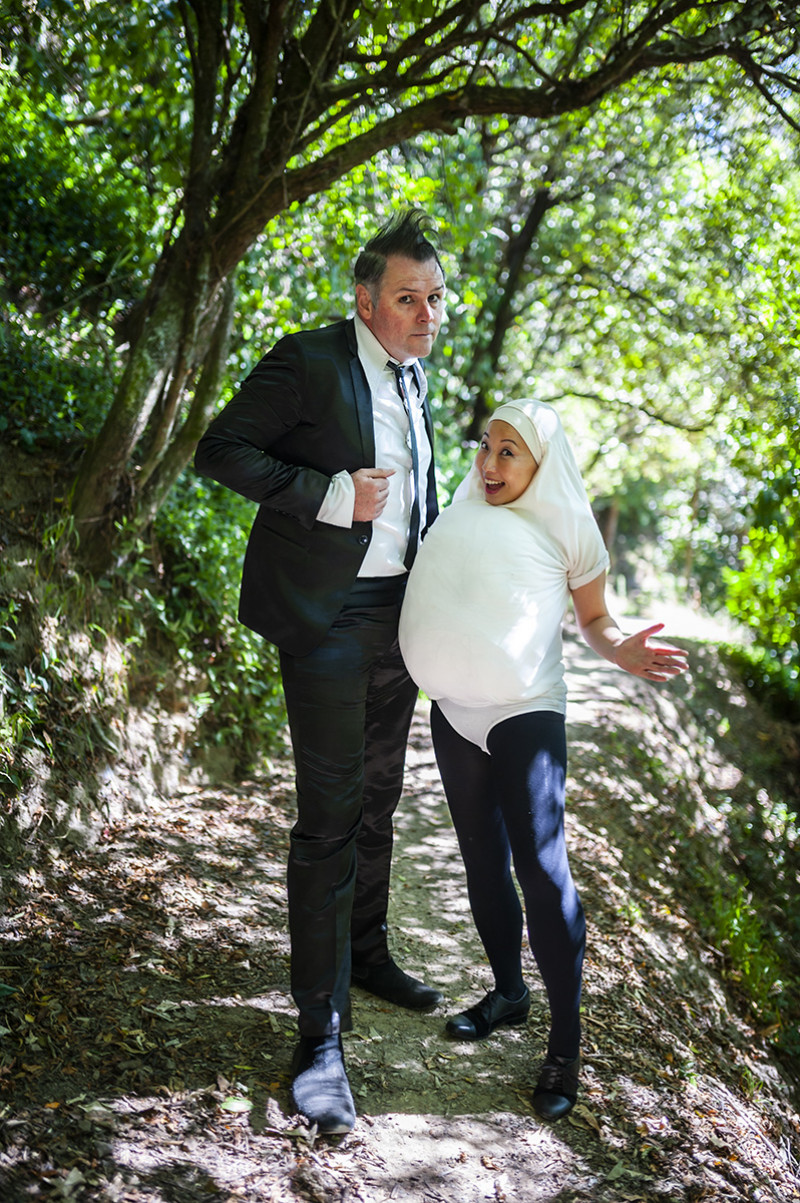 CHOP SHOP takes a side-step from stand-up by Madelaine Empson
Trent Baumann and Sachie Mikawa, aka The Birdmann and Egg, met in a fateful carpark in Winnipeg, Canada in the summer of 2012. Hailing from Australia and Japan respectively, the multi-award-winning duo has since performed all over the world, from the Glastonbury Music Festival to the New York Clown Festival. After touring across several continents, they settled in little ol' Wellington, where they love to throw unique events under the banner of their production company Monfu. Take, for example, the upcoming brand-new experimental pop-up comedy show, CHOP SHOP.
On at The Fringe Bar on the 12th of December, this alt-comedy night takes a side-step away from traditional stand-up while mixing in circus, original music, queer performance, and even antique furniture.
"While alt-comedy is a thing in London or New York, it's yet to be fully defined in Wellington", Baumann says. "CHOP SHOP hopes to create an exciting platform for this niche to evolve."
CHOP SHOP is your chance to engage with top up-and-coming comedy innovators, with local legends like Jules Daniels, Booth the Clown, Kipling Davies-Colley, and a couple more stylish special guests set to make an appearance.
Mikawa says it's been a tough year for artists – "but this festive season we're up for new times and comedy is an excellent invitation to explore this."
"CHOP SHOP will be one of our regular shows featuring a revolving diverse line-up of local legends!"
For those curious about the globetrotting characters pictured, Baumann describes Egg as "the magical musical being who's the biggest unborn artist of 2021", and The Birdmann as "a vanguard of vaudeville and a master of the one-line jokes".
"It's great to have a friend who always has your back no matter how crazy an idea you have", he says. "Egg actually doesn't even have a back."