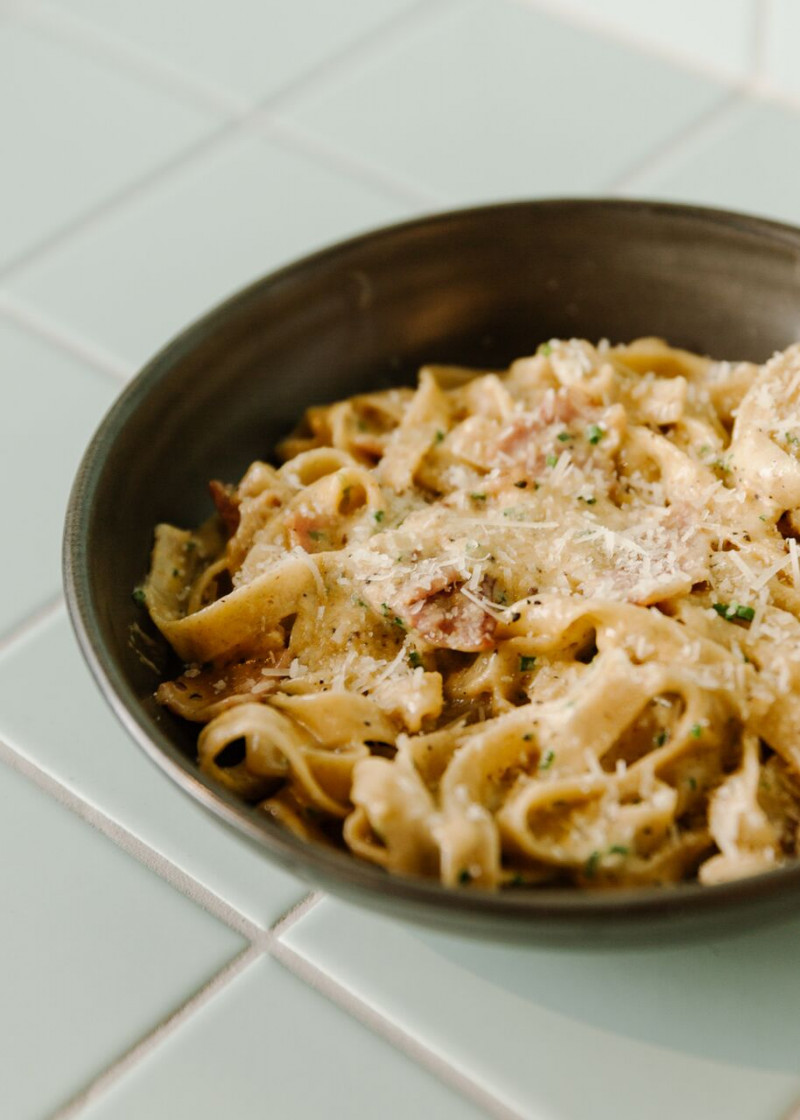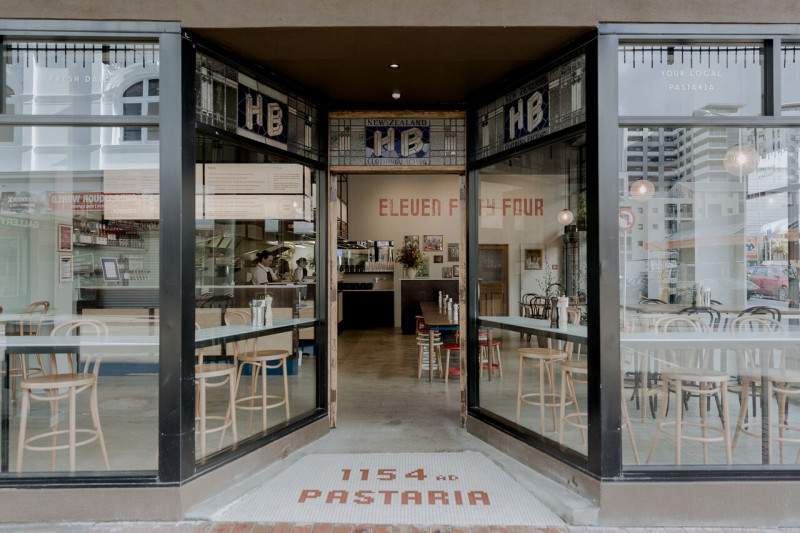 Chefs of Wellington: Lucas Tock by Alessia Belsito-Riera
In our Chefs of Wellington series, we talk to the chefs behind some of our favourite local restaurants. Alessia Belsito-Riera chats to 1154 Pastaria's head chef Lucas Tock.
Can you tell me a little bit about your upbringing and how you developed an interest in food?
My mom and my stepdad had pubs in the UK, so [when I was in school] I was always in and around that environment. I washed dishes for desserts when I was little. So I sort of just fell into it.
How did that transition into a professional craft for you?
I suppose just a general passion for cooking through high school and then out of necessity. I was unemployed for a while and cooking for my flatmates and they pushed me into that direction. And then the rest is history.
Did you study at any institution?
Waikato Polytech and then my sister was working at Parliament down here and she offered me a place to stay. I was cooking back home in Mount Maunganui as well and I just moved into something a little bit more full time.
Do you think of Wellington as your home now?
I regard the city as home. It has been very kind to me over the years through employment and friends.
What about cooking excites you?
There are lots more challenges than when I was younger. I like being part of a team. I enjoy the process and its instant gratification. It's hard work, it has its super highs and super lows [but] there's a lot of instant gratification. A lot of it is a short-term project as opposed to working on a long-term project. And it's fun, it's always evolving, and it's never stagnant.
You said you like teamwork. How would you describe your leadership style in the kitchen and your cheffing style?
I lead from the front. There's nothing that I wouldn't do myself that I would expect any member of my team to do. I work at [1154 and Scopa] across the road so I'll be upstairs making pasta, I'll come down and help one of the [kitchen staff], I'll serve at lunchtime, I'll cook on the line if need be. I lead by example. I think being shown, having the tutelage right there in front of you, and being able to see what needs to happen by someone that is asking you to do it is quite impressive.
It is definitely an encouraging way to teach. What would you say influences your cooking the most?
We are heavily Italian influenced here but we sort of come back to who our audiences are and that's New Zealanders, so [our food] has to be something that they identify with as well. We play off the classic riffs of Italy.
Where do you find your inspiration to make so many different pasta shapes and pasta sauces?
Information is pretty accessible and on hand in every facet these days. I've always been a massive advocate of reading cookbooks and building a library. I'll try and track down whoever is current and publishing. I'll track down that book, read it, and figure out what can translate into the projects and products that we have available to us here. There's obviously Instagram as well. Social media is pretty updated with its rapid accessibility to everything that's on trend but it's always the classics that we look back on to play around with different versions of those.
Do you make the pasta in-house? What is that process?
[We make the pasta through] extrusion. We've imported three machines from Italy and we've bought all the dyes so then we just match the shapes. It's not as romantic as it sounds [but] we do make everything handmade. [There are] definitely hands involved. We have lots of different dyes, probably about 20 shapes in circulation. Then we just marry them up to whatever sauce [goes with] short, long, or ribbed [pasta].
Are there always certain pasta shapes that you put with certain sauces?
Traditionally yes, but [we do break] a lot of the Italian traditions here as well, which might be frowned upon internationally. We just bend [the traditions] a little bit to suit everyone's tastes.
What's your favourite pasta shape that you sell at 1154 and why?
Bucatini. It's my dinner every night. [Bucatini] are a long cousin to spaghetti but with a small little hole through them. [Bucatini] go classically with amatriciana sauce, which is cured pork jowl. That dish has been in and out of rotation on our menu for about four to five years now. It's super simple. Tomato, render down the pork fat, and pecorino cheese. It's good.
What do you think is so unique about pasta and what's your favourite part about cooking with it all the time?
It's just comforting. I suppose it's familiar. And connecting every country is always an Italian restaurant whether it's run by Italians or not. I think it just has that real comforting nature in its simplicity as well. It's simple and friendly.
You touched briefly on Italian influences and inspiration. Do you take any inspiration from other cultures aside from Italian to make your pasta and sauce?
We haven't specifically blended any ethnicities into the programme properly. I suppose the biggest melting pot is New Zealand. It's heavily influenced by the culture and our diners. It's set up for them.
Can you give me an example of something that you've changed slightly to adjust to your Kiwi customers?
The carbonara. We heavily influence it with cream. Traditionally, it's just made with egg yolk and parmesan and pasta in motion. But we make it about as creamy as you can get, which is pretty bastardised. It's good. It's the most popular dish on the menu. Everyone loves it so it can't be that bad.
I think that blending cultures together in a restaurant is something that's really important because then you can relate to a wider range of people.
Yeah. The Italians that have come in have been super kind. The pasta is made continuously, daily, and never stops even on a quiet day. There's always between 20 and 50 kilos to make. It's pretty prolific.
Does 1154 sell the uncooked pasta you make?
Yes we do. We've got fresh [pasta], maybe one or two days old. There's a big, big turnover. We've got quite a strong online presence as well. So everyone can afford a takeaway. We do little care packages as well where we sell sauce and pasta.
Your care packages are perfect for these COVID isolation times!
Yeah, COVID hasn't been unkind to us in a weird way.
What do you think 1154 does to keep people excited about pasta and what keeps people coming back for more?
Consistency. We try and change the menu three to four times a year. Everyone's got their favourites so we try to keep them on without stagnating. Culinary change and inspiration. But for me, it's consistency. It's something very simple done very well. People can always come back and expect that warm nourishing hug. I want the same thing over and over again if it's that good. You just want to look for the right place where it is.