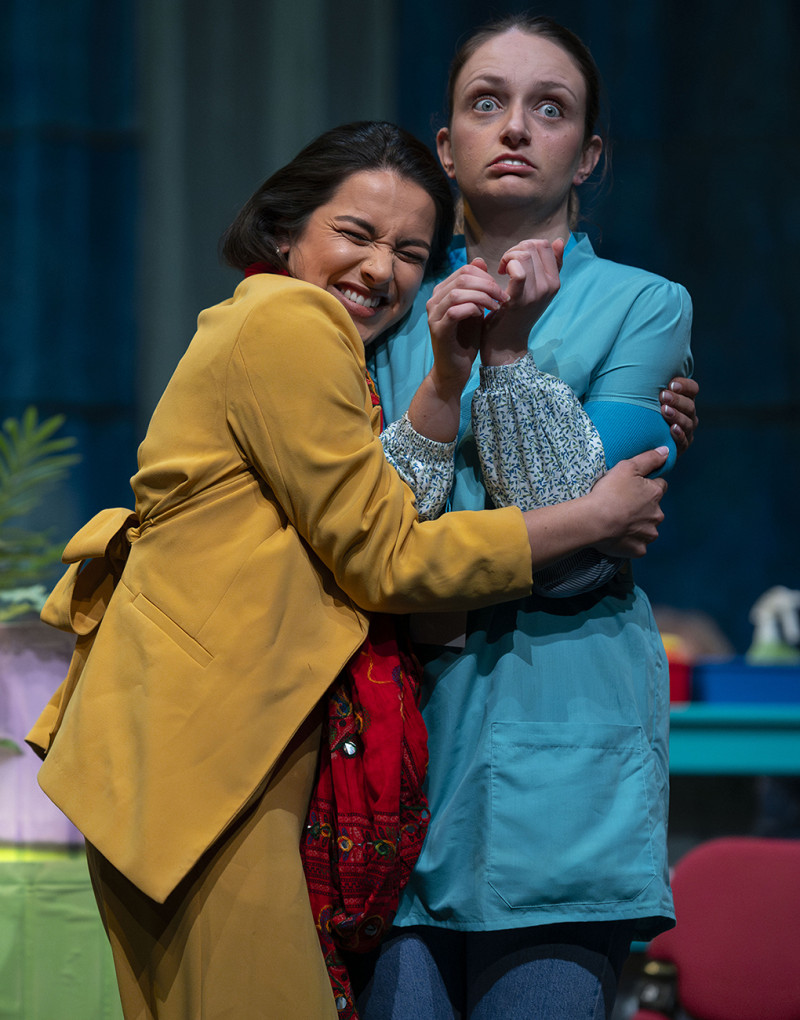 Bonkers, right?
Indian Ink Theatre Company has taken their biggest, most ambitious, bonkeriest idea for a play on the road and will soon land in Wellington. Running from the 2nd to the 11th of August at Soundings Theatre, Te Papa, Dirty Work will see up to 25 people onstage a night… only four of whom have ever read the script.
Actor, playwright, and Indian Ink co-founder Jacob Rajan says that each night, a community choir will turn up at the theatre having rehearsed a number of songs. However, they have no idea what role they'll play in Dirty Work, which is set in the world of the modern office.
"They're cast as office workers, shown their cubicles, and the play begins. At this point in time, you literally know more about the show than they do", Rajan says. "Bonkers, right?"
But bonkers is kind of the point. Indian Ink's 11th original play was inspired by The Myth of Sisyphus, an essay by Albert Camus. As Rajan says, absurdity was Camu's thing. And absurdity isn't all that hard to find in today's workplaces, "it's just we've turned it up a few notches".
While the play is first and foremost a comedy, it's underscored by a compelling thread of social commentary.
"Obviously it's going to be a lot of fun, and the songs themselves are fantastic", Rajan delights. "But Dirty Work also intends to hold up a mirror to society, and question our relationship with the daily grind and how we value people."
Written by Rajan and Indian Ink co-founder Justin Lewis, who directs, Dirty Work stars Justin Rogers (Mrs Krishnan's Party), Tessa Rao, and Catherine Yates.
"Three brilliant actors, an extraordinary musical director [Josh Clark], and an ingenious technical and stage management team will skilfully guide that unsuspecting choir and you into the heart of the story to celebrate an unsung hero – and through the chaos and absurdity, find joy in the eternal toil of work."