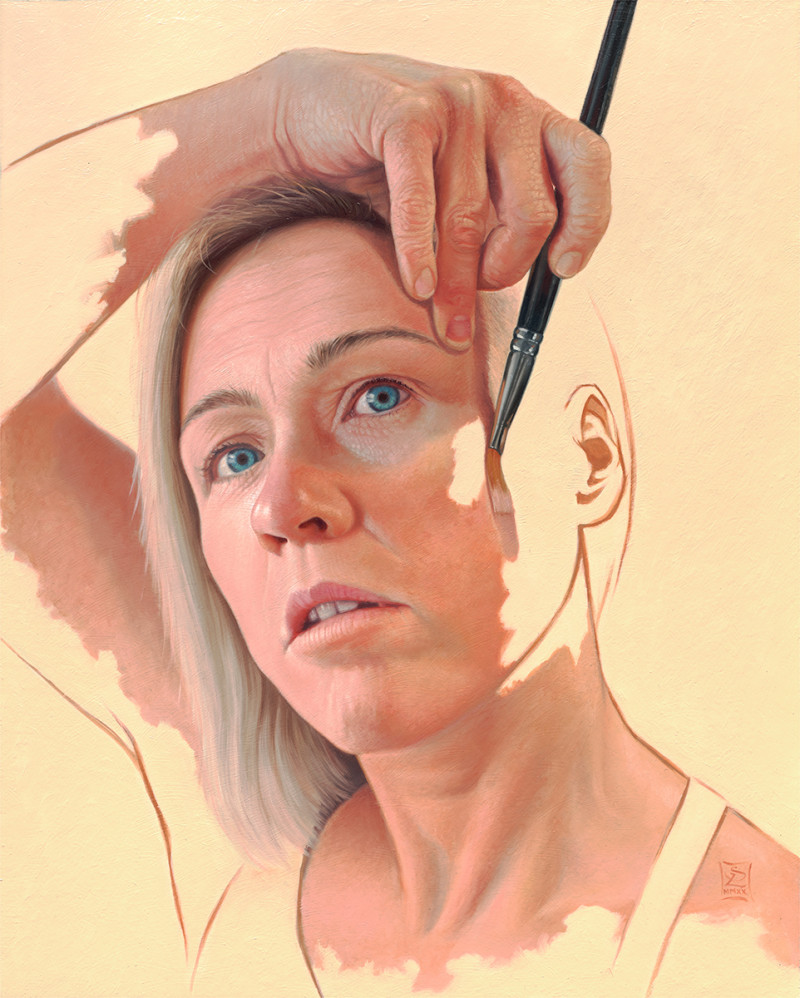 Beautiful failures by Sam Hollis
As Unfinished Portraits proves, the incomplete works of an artist – whether an abandoned project or an aesthetic choice – can provide sharp insight into an individual's creative process.
The exhibition was curated by Lizzie Errington, who graduated Victoria University of Wellington Te Herenga Waka with a Bachelor of Arts majoring in art history and film studies in 2019. She was the recipient of the New Zealand Portrait Gallery Te Pūkenga Whakaata's 2021 Liz Stringer Internship, which was established in 2016 to give aspiring curators the chance to develop hands-on skills.
Looking through the NZ Portrait Gallery collection, Errington noticed a surprising number of entries marked [unfinished]. She says these portraits offer "a unique invitation to view the process of the artist".
"These works would usually be hidden away and considered almost like a documentation of their failure, but I challenge this point of view. The unfinished work of an artist is reflective of experimentation and just another part of artistic practice. It reveals to the viewer that even the most esteemed of artists, whose genius seems so out of reach, are people too and they make mistakes."
Unfinished Portraits also includes contemporary works that purposefully look incomplete, which Errington says is a trend in line with the minimalism we see in everything from art to marketing.
"Maybe it will even inspire a few to pick up a brush of their own as the exhibition highlights that not everything goes to plan, and we should give ourselves the room to try and fail and try again!"
Unfinished Portraits will run at the NZ Portrait Gallery until the 13th of March.