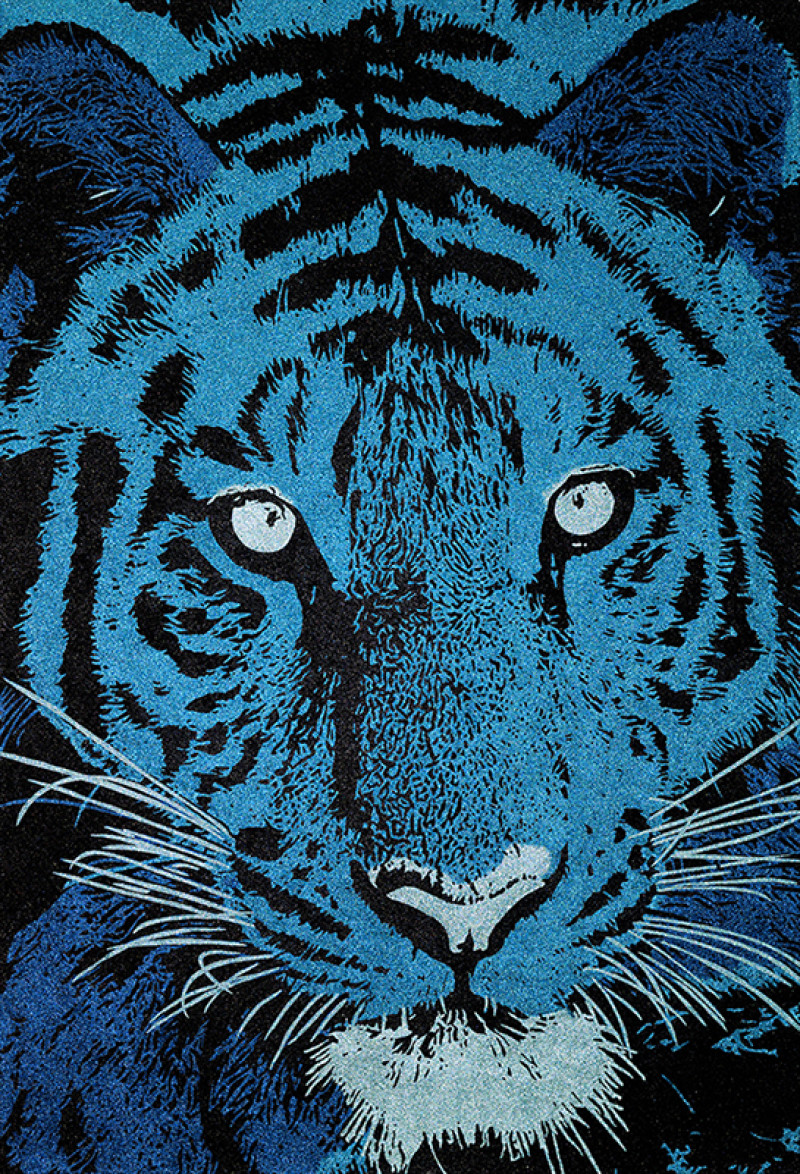 At the crossroads by Alessia Belsito-Riera
The Only Dream Left is a culmination of renowned Kiwi artist Reuben Paterson's (Ngāti Rangitihi, Ngāi Tūhoe, Tūhourangi) new, lesser-known, and celebrated paintings, sculptures, and animations sourced from galleries across the country. Exploring intersectionality for over 25 years, Paterson presents his largest exhibition to date.
Recognised for his vibrant colour palette, Paterson says that he uses glitter intentionally to express his identity because it "has always carried a queer reference through drag" and "celebration". Glitter is important to him because it reflects his queerness and his Māori identity. He also incorporates it to reach into his whakapapa "based off the notion that glitter needs light to activate, and so – at that core – I look at the light in Māori philosophical terms of presenting Te Ao Mārama, the separation of Ranginui and ­­­­Papatūānuku that brought light into our world and also bought a lot of gifts to humanity."
Paterson explores the relationship between bodies, desire, culture, spirituality, and sexuality, focusing particularly on the intersection of his queer identity and his whakapapa. He believes that a lot of "beautiful things happen" at the site of intersectionality, because from it, we "experience expression across all forms". The Only Dream Left is presented as a series of encounters and relationships "between works that you might not necessarily know why they've been paired together" in the hopes of eliciting "curiosity and questions".
See Paterson's "world-bending" oeuvre at City Gallery Wellington – Te Whare Toi until the 18th of June.