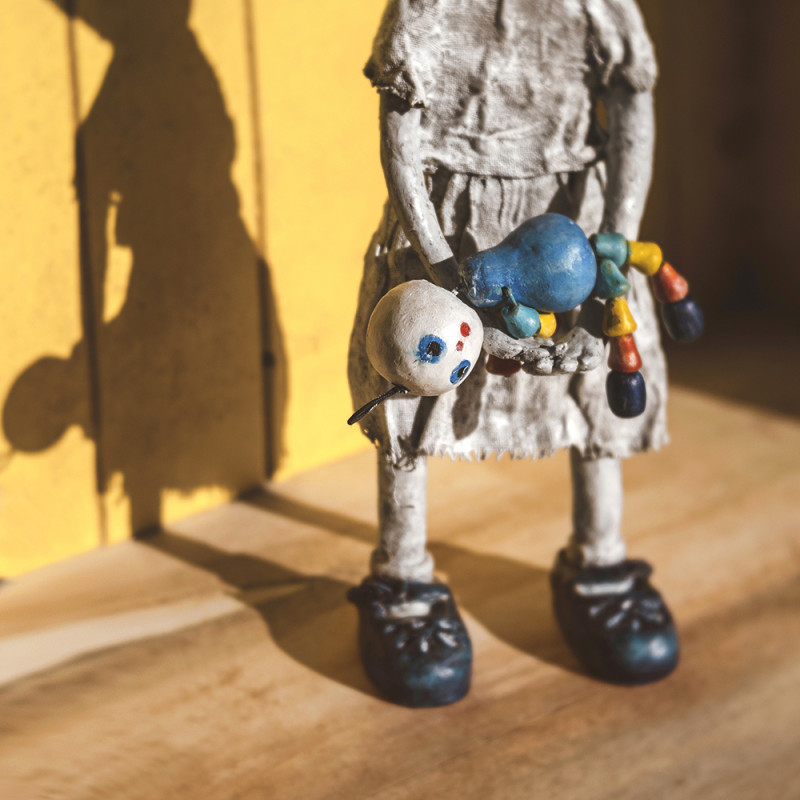 Artist stares down trauma by Sam Hollis
Abuse is a never-ending cycle, and victims often bury their trauma in an effort to put it behind them and neglect any lasting effects. Sculptor and author Catherine Daniels knows this better than most.
As she neared 50, Daniels adopted a pseudonym and put pen to paper seeking to exorcise the childhood trauma that has plagued her mental wellbeing for decades. When she could write no more, she turned to sculpture, and soon The Secret Keeper was born. The exhibition made its Wellington debut at the Exhibitions Gallery of Fine Art, where it will be displayed until the 20th of November.
Daniels' kept her childhood trauma and sexual abuse secret for years, until an encounter with author Joan Rosier-Jones inspired her to learn to write.
"It wasn't until I was nearly 50 that I realised my secrets had made me sick. As I started to unfold the layers of history through words, many of them in metaphorical form, I joined a writers' group, which supported me in my journey through the complexities of understanding my own mental health issues," Daniels says.
That writing has been published in a book also titled The Secret Keeper, which features photography by Esther Bunning and is available at the gallery. Once she started sculpting, however, Daniels' stories and artworks took on a life of their own.
"One day I couldn't write, so I decided to make a sculpture to portray what I couldn't say in words. That day, The Secret Keeper was born."
She crafted 49 sculptures over the next five years, portraying the emotions she could not verbalise. She's added a further 16 for the Wellington showing, some of which will be for sale.
The Secret Keeper has already connected with locals in Palmerston North and Whanganui, with many taking away a deeper understanding of