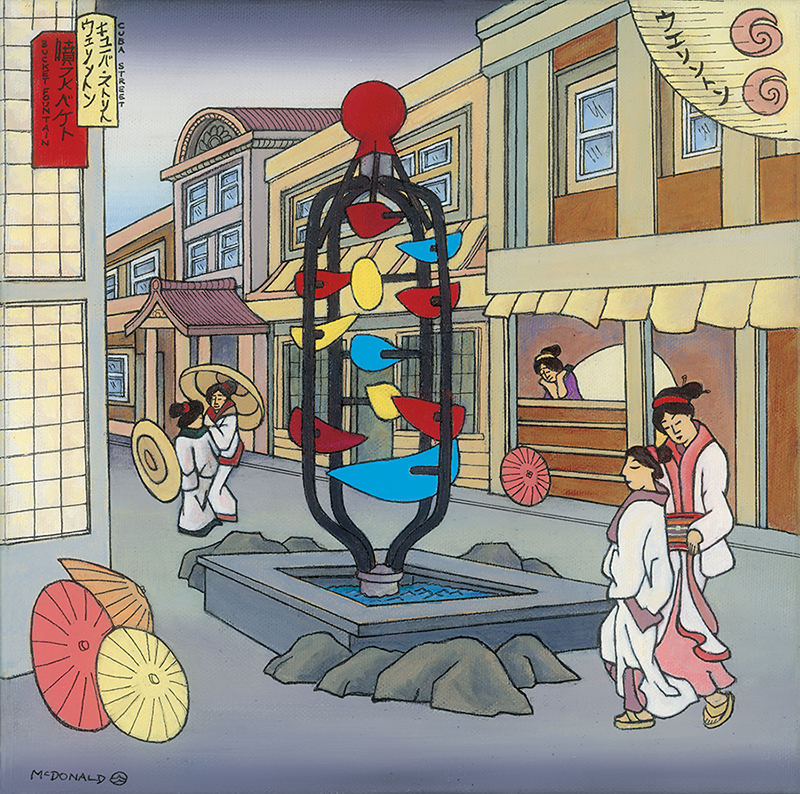 Aotearoa through a Japanese lens by Sam Hollis
Even if we do not know it by name, ukiyo-e has, at some point, touched us all. Whether you caught a glimpse of Hokusai's The Great Wave off Kanagawa or simply noticed a tribute in an episode of The Simpsons, this genre of Japanese woodblock prints and paintings has penetrated Western culture.
With In The Style of Hiroshige, Porirua-based artist Alistair McDonald imagines how one of the great masters, Andō Hiroshige, might interpret New Zealand. The series will run at Exhibitions Gallery of Fine Art from the 3rd to the 28th of June.
McDonald had been familiar with ukiyo-e for some time, but it wasn't until he visited an exhibition of Hiroshige's fans at the Victoria and Albert Museum in London that he became engulfed by the bold colours, clean lines, and abundant stories the style encompassed. Popular in Japan from the 17th century to the 19th, the traditional woodblock process was used to create expressive prints of the landscape and the society that inhabited it. Alongside Hokusai, Hiroshige was a towering figurehead of ukiyo-e, specialising in birds, flowers, serene landscapes, and his best-known travel series, The Fifty-three Stations of the Tōkaidō.
McDonald's acrylic paintings depict scenes of modern New Zealand, including Wellington icons like the Cable Car and Mount Victoria. He says interpreting the style in a new setting "felt very natural".
"It's well known that Japonisme had a major impact on modern painting," he says. "For me, there's also a direct line to modern illustration."
"I tried to imagine how Hiroshige would have seen modern Wellington and NZ if he was alive today – he would have been influenced in return by modern art since the 1830s, so perhaps adding my local aesthetic isn't too far away."