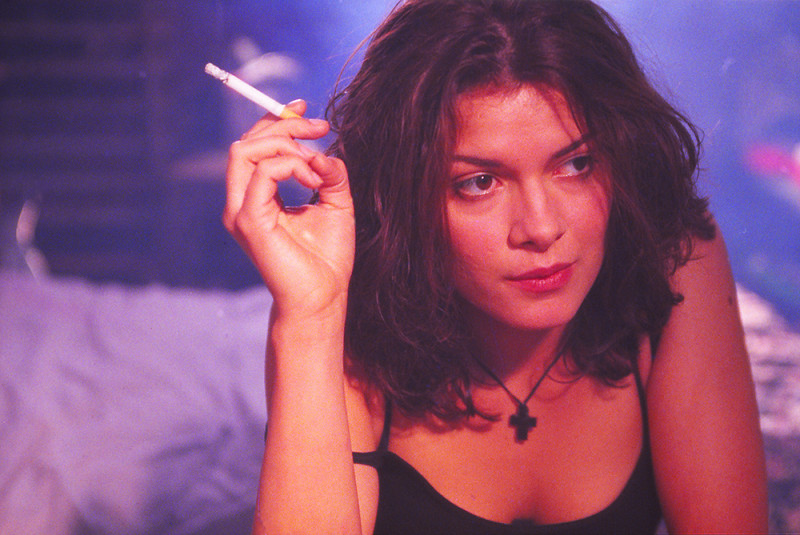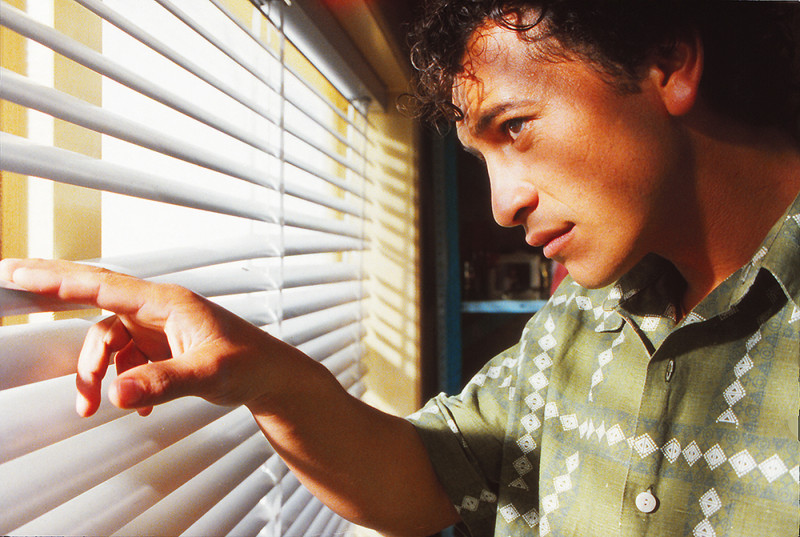 Aotearoa at the movies: Broken English by Sam Hollis
Aotearoa is home to more than 100 ethnic groups. Today, this won't surprise anyone, but in the mid-90s, migrant communities were far less visible in our society. When writer-director Gregor Nicholas developed friendships within Auckland's Croatian community, it struck him that while this vibrant culture was well represented, it was not well known. Ideas began to brew, and soon he had laid the foundations for Broken English.
Released in 1996, Broken English stars Aleksandra Vujčić as Nina, a young Croatian woman who fled to Auckland with her family to escape the war raging in their homeland. While Nina seems naturally excited at the prospect of merging their way of life with another, her family, headed by her stern traditionalist father Ivan, would rather keep to themselves. When a fiery romance sparks between Nina and Eddie, a Māori chef played by Julian Arahanga, Ivan will stop at nothing to 'protect' his precious daughter.
The harder Nicholas fell for Croatian culture, the more discrepancies he noticed between its traditions and ours, opening up a treasure trove of potential conflicts.
"They're incredibly passionate, vibrant people, and I thought that was something that was not part of the New Zealand psyche, so to speak; the New Zealand archetype of being strong and silent, stiff upper lip or whatever, it was a complete contradiction to that," Nicholas says.
The tone is set from the opening sequence, when Ivan shows his family (and us) real footage of the Croatian War of Independence. Nina was young when her family fled, but her father's memory of the bloodshed is clear and visceral, and we gain empathy for him early on despite the frighteningly domineering behaviour that will soon follow. All of this leaves the free-spirited Nina torn between tradition and liberation.
"Her journey is really to try and extract herself from the clutches of a despotic patriarch, and in the process of doing that, she falls in love with this Māori boy," Nicholas says. "I think her whole consciousness is awakened somewhat by that experience, and also being open to aspects of Māori culture and wanting to know more about it."
Māori actor and filmmaker Don Selwyn and members of the Croatian community served as cultural and language consultants. When Eddie first mutters Te Reo, Nina laughs, followed by disgust at the hypocrisy of her cultural ignorance. Unlike Nina, Ivan never sees the irony. He'd rather poke fun at Māori and Pasifika, blissfully ignoring his own status as a refugee in a foreign land. At times, Eddie is also guilty of underestimating the importance of familial ties in Croatia, further fuelling this fire of cultural clashes.
The prospect of casting a majority Croatian ensemble in New Zealand was concerning for Nicholas. He needed a lead actress who exuded curiosity. Vujčić was working as a receptionist when a casting director spotted her at an Auckland bar. The idea of winning the lead role in a movie seemed like such an impossibility that she threw away her script prior to her screen test. However, when she did perform, "it was just incredible".
"The charisma, the chemistry that she had. She was not at all intimidated by the camera, she was very, very relaxed. She had this amazing sense of self and this incredible sense of emotional truth about everything that she did. That's just who she is," Nicholas says.
Around this time, both Nicholas and Croatian actor Rade Šerbedžija attended the Venice Film Festival, where they crossed paths and quickly formed a connection.
"When I told him what the film was about – a Croatian nationalist patriarch with two daughters named Nina and Vanya – he said, 'Gregor, stop. I have two daughters named Nina and Vanya'. So I was like, 'Oh, great, you're in the movie.'"
Nicholas considered the characterisation of Ivan to be one of the film's most delicate challenges. Securing Šerbedžija – an actor he calls "a former-Yugoslavia/Serbo-Croatian Robert De Niro" – alleviated all fears, as on set, "he just elevated the bar and really inspired all the other actors working on the project to give it their all".
Broken English was Šerbedžija's first English-language film, but he was soon fielding calls from Hollywood heavyweights – a year later he starred opposite Val Kilmer in The Saint, followed by Stanley Kubrick's Eyes Wide Shut, and perhaps his best-known performance as Boris the Blade in Guy Ritchie's Snatch. The casting of Šerbedžija and Vujčić significantly influenced the evolution of the screenplay, with each relaying their own experiences of the war. Vujčić recalled the fear she often felt sitting in her bedroom – "shrapnel flying all around" – a memory that was integrated into Nina's opening narration.
And now for the much-talked-about 'buttock thrusts'… yes, you read that correctly. As the film approached release at home and abroad, a sex scene between Nina and Eddie became the talk of the town. Inspired by the 1986 French drama Betty Blue, Nicholas wanted the scene stripped bare – honest, and captured in a single shot.
"I felt it was just a natural part of the evolution of their relationship," Nicholas says. "The whole thing about the lovemaking scene was a huge shock to me because what I had undertaken to do was to shoot a lovemaking scene that wasn't glamourised… Lo and behold, in the US the MPAA [Motion Picture Association of America] have this ridiculous law where you can only have a certain number of visible buttock thrusts in one shot."
The moment of truth came when he had to screen the film for the MPAA in Beverly Hills.
"'We can't expose the youth of America to buttock thrusting of this kind' – that was the quote. And when this guy said that, I thought he was deluded. I turned and looked at the jury, and there were six people up there, all nodding soberly like, 'Yeah, there's no way we're going to expose this to the youth of America'. I knew that we were sunk."
The association settled on an NC-17 rating for the film's US release, confining it to an adult-only viewership. Nicholas was willing to cut a thrust or two to help it reach as wide an audience as possible, but Sony Pictures Classics, who were charged with distribution, put up a fight, believing that pushing back against the MPAA could bring about change to an archaic organisation. It did not, but still, the distributers were reluctant to make changes.
"I kind of regret it to this day, actually, that they persuaded me to go out with an NC-17 rating, because I think it definitely hurt the movie. Not critically, it was getting good notices, but certainly at the box office," Nicholas says.
His message: "Be very wary of buttock thrusts".
The New York Times lauded Broken English as "raw, explosive, and genuinely shocking", but back home, the response was less enthusiastic. Though it is currently available on Amazon Prime in the US, for many years, the film has been hard to come by in New Zealand. Thankfully, Nicholas is in the process of restoring it, with hopes of making an HD version available for the first time early this year.