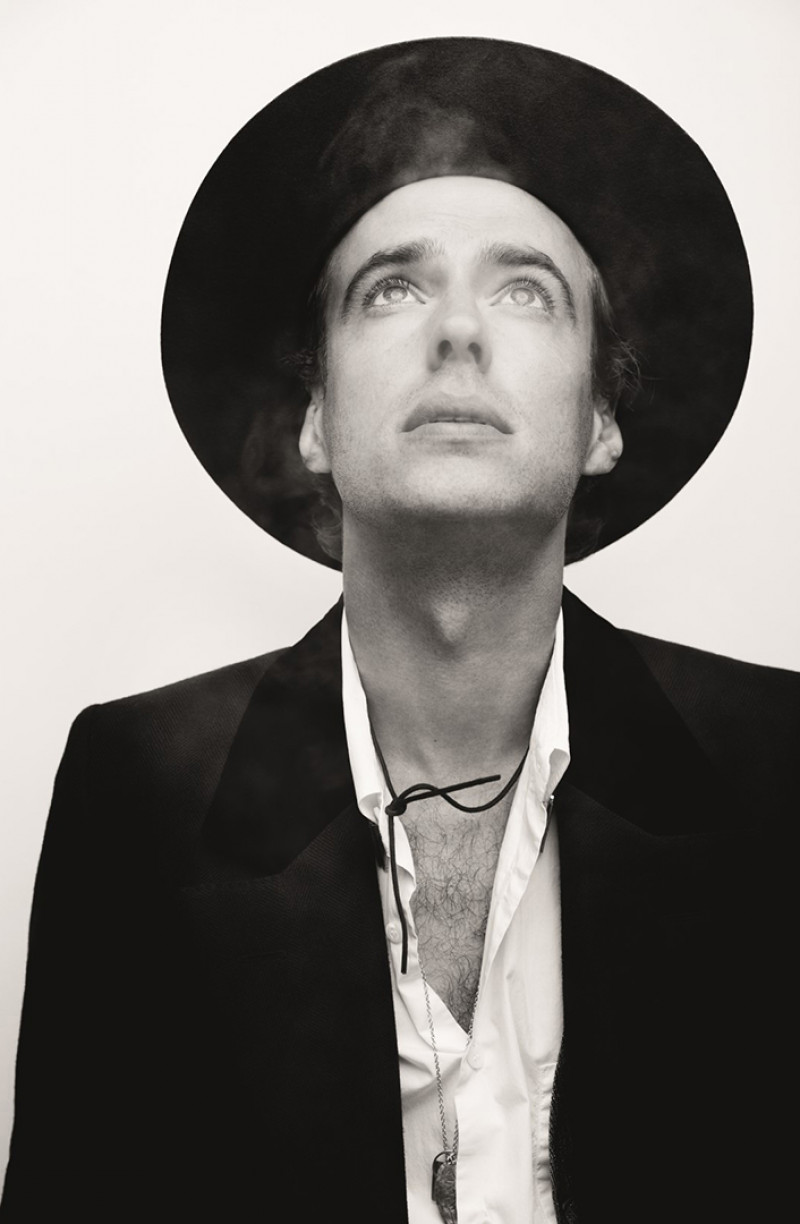 And Out of the Void Came Love by Madelaine Empson
It's been seven years since London-based rockers The Veils released their last studio album Total Depravity, and frontman Finn Andrews has a new double LP to show for it. I spoke to the British New Zealand singer-songwriter and pianist just days before the release of …And Out of the Void Came Love and only a matter of hours before the first vinyl delivery was anticipated – "right up against the wire!" He was looking forward to finally holding it in his hands, saying "it's hard, always working on intangible things".
"You do feel like sometimes you're going crazy, like you've just spent five years making something that doesn't actually exist. So it feels great to be at that point with the vinyl, and it's really exciting to be touring around the country so soon. A lot of the songs we've never played before."
Andrews and I got into the new album and nine-date national tour, which hits The Opera House on the 31st of March.
Please tell me more about the 'seven strange years' that went into …And Out of the Void Came Love.
That's a lot of ground to cover! When the last album Total Depravity came out, we fairly ruthlessly toured that for a couple of years. Then I came back to New Zealand to make the solo album, One Piece at a Time. That feels like a long time ago now. We were touring that when I broke my wrist, so the tours stopped – for the first time in probably 15 years of fairly consistent touring. Suddenly, I was indoors with one arm and that weird period dovetailed into the pandemic. So a lot of time indoors, but mercifully, it was very productive. I got to write a lot of songs – that's kind of all I did for those few years, really.
How do those years – being housebound, the broken wrist, the pandemic – reflect sonically in the record?
Particularly having a baby during that time certainly made my thoughts radiate towards the big life and death sort of questions. I think the songs reflect that. I've always used songwriting as a way to process and digest thoughts that I can't really handle in my day-to-day life.
I know that Veils concerts have traditionally been pretty loud and grungy! What kind of vibes can Wellingtonians expect?
[Laughs.] Oh, there's always a bit of that. Particularly through the lockdowns I was just fantasising about being on stages and making a big scary racket again. But I think this album is such a little journey. There's going to be a lot of highs and lows to it, with some fragile moments in amongst the chaos. I really do look forward to playing Wellington every album cycle. It's always a highlight, so it will be very special to be back again at the beautiful Opera House.