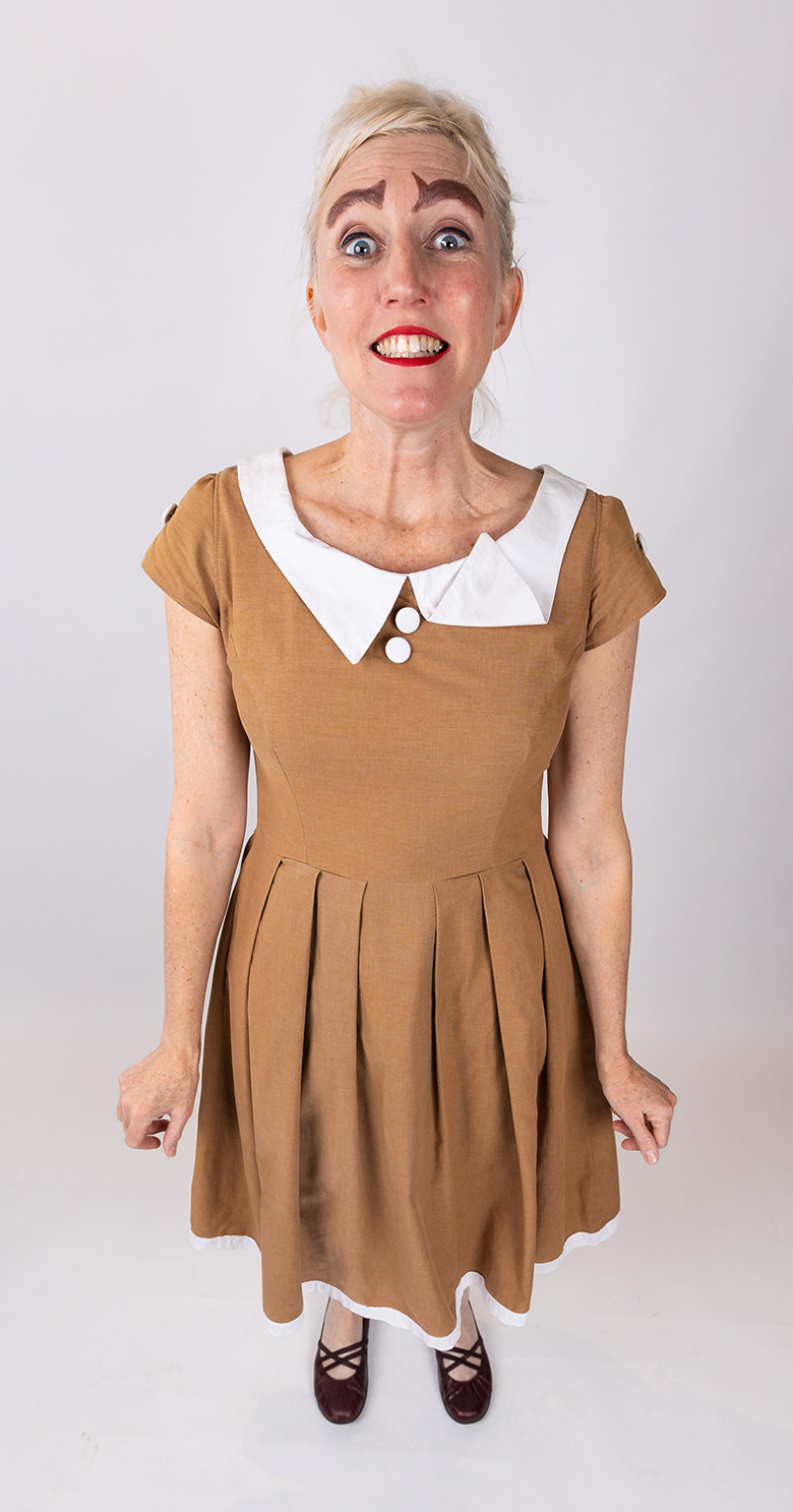 A whole lot of amazingness by Madelaine Empson
Jen McArthur created Echolalia 10 years ago, inspired by the different perspectives, struggles, and joys of the children she worked with at a school holiday programme. Centring on a young woman on the autism spectrum called Echo, McArthur has toured the solo show to many places around the world, including Edinburgh, America, Australia, and Finland – not to mention Aotearoa.
However, she hasn't performed Echolalia to her home crowd in Wellington since she first wrote it and wanted to have another crack at it – especially because in the last year, McArthur has come to realise that she is on the autism spectrum herself.
The opportunity to try the show again came with TAHI: New Zealand Festival of Solo Performance, which runs at BATS Theatre from the 19th to the 23rd of October. Performing on the 21st at 6:30pm and 8:30pm with NZ Sign Language interpreter Angela Murray, McArthur has worked with writer and performer Mel Dodge to rescript Echolalia somewhat.
"I've wanted to bring it up to date a little bit and also work with how I've felt about the subject", McArthur says. "To put my own experience of autism into the work, a little bit of myself in there as well."
In Echolalia, McArthur used her specialty of clown theatre to address the topic of autism well before her self-diagnosis.
"I think a good way to work with any difficult topic is through humour. Clown characters show you their playfulness and their vulnerabilities and their innocence, so they're a lovely character for the audience to connect to."
She hopes that Echolalia will help to normalise autism, "humanising the brain type".
"I want to show that people with autism are just the same as everyone else, but with a few more things to deal with in everyday life that make things a bit harder", McArthur says. "They have a whole lot of amazingness to offer."