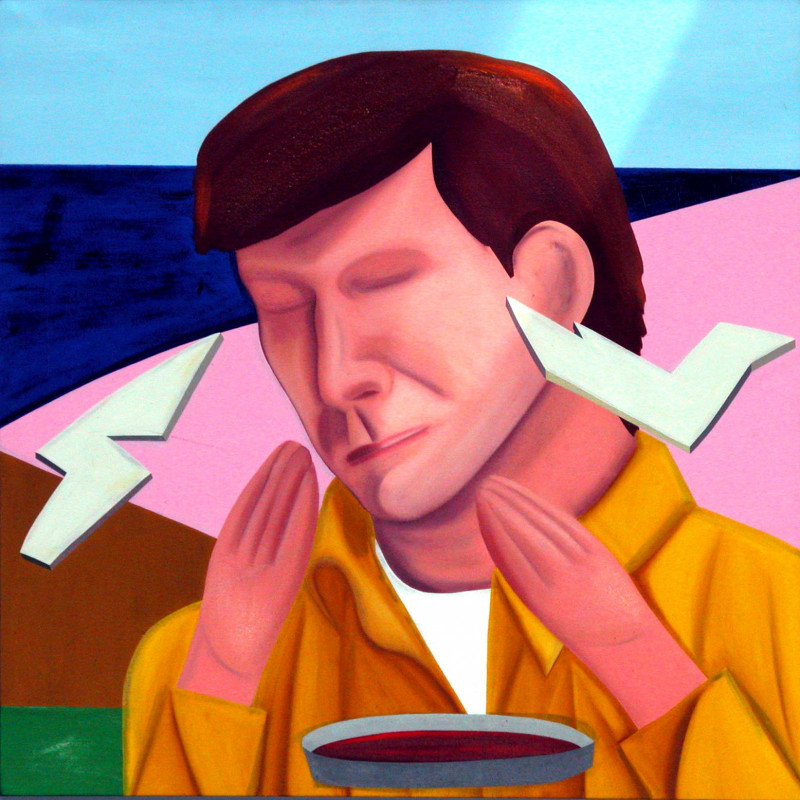 A pivotal period for New Zealand by Sam Hollis
When curator Milly Mitchell-Anyon was tasked with pulling together an exhibition recalling the 1980s, her first thought was, "Oh God, what happened in the 80s?" She soon realised that yes, quite a lot happened, and that's putting it lightly.
"Whether it was thinking big with Muldoon, the 1981 Springbok rugby tour protests, Lange's ability to smell uranium, Rogernomics, or concluding the decade with the sesquicentennial celebrations of Te Tiriti o Waitangi in 1990, the 1980s was a period of immense change."
She began looking for works that simultaneously represented the big, bold, bright aesthetics of the time and commented on the "historical, social, economic, political shifts" that were happening. What she wound up with is collected in Face Time: Portraits from the 1980s, running at the New Zealand Portrait Gallery Te Pūkenga Whakaata from the 25th of November until the 13th of February.
Although billed as an exhibition of portraits, Mitchell-Anyon chose not to limit herself to a specific medium and has included works by everyone from Pat Hanly and Deborah Bustin to Stuart Page, Michael Shannon, and Fiona Clark.
"I think it's good to expand what a portrait is… There's an artist, Buck Nin, whose works are portraits of the land, which obviously are ancestors, so they are portraits. I think it's a really good way to think about what a portrait is; is it always just a person sitting there or can it be a mug or a portrait of a landscape?"
When all is said and done, Mitchell-Anyon hopes Face Time will take viewers back to a different time.
"It was this pivotal period for New Zealand in terms of our identity, in terms of how it shaped us moving forward."