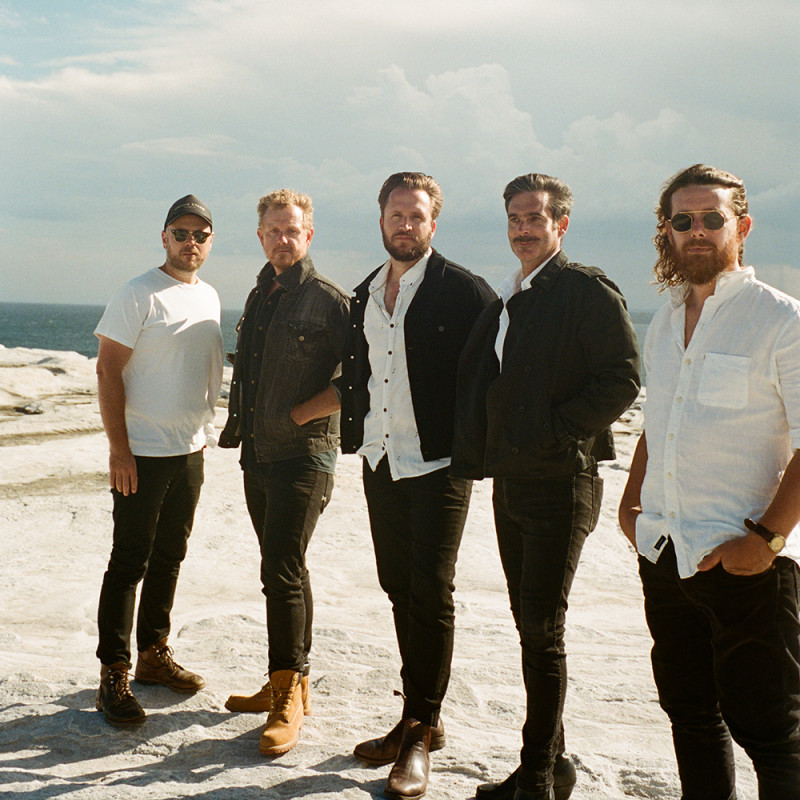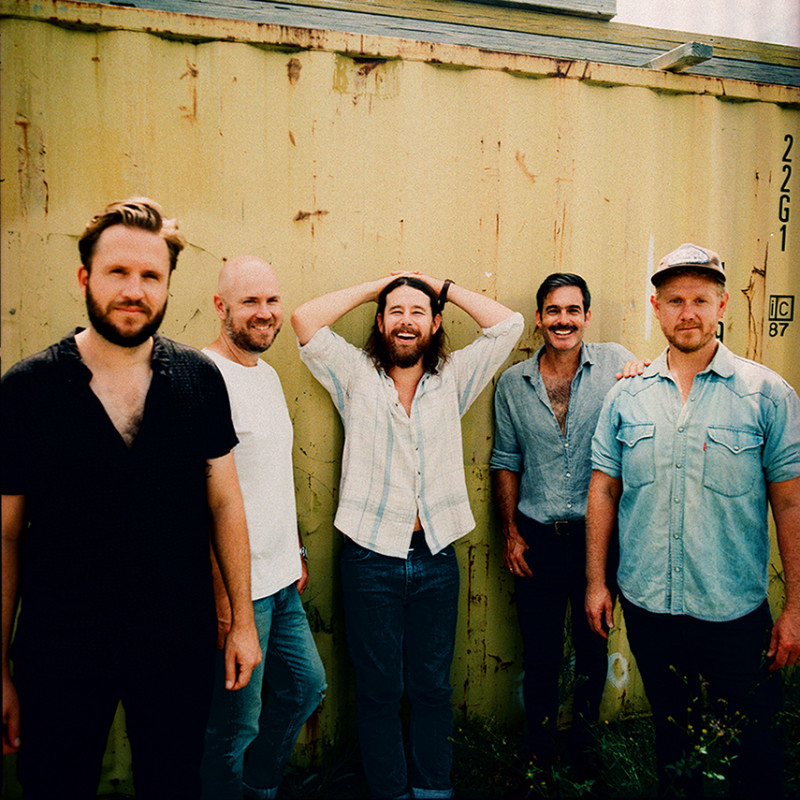 A new beat for Boy & Bear by Madelaine Empson
Boy & Bear has been topping charts, winning awards, and collecting hearts all over Australia since the release of their double-platinum debut album Moonfire in 2011. On the 26th of May, the band will send their fifth studio album out into the world and hit the road to tour it. When I interviewed David Hosking (vocals, guitar) and David Symes (bass) back in March, they were nursing a combo of excitement and "healthy nerves" about the self-titled release.
Symes says the band is pumped for the Aotearoa tour, which hits San Fran on the 22nd and 23rd of June with the latter night sold out, and will hopefully start playing here more often. "That's our dream anyway!"
Boy & Bear is your first record since COVID! How did the pandemic find its way onto the album and impact your creative process?
S: It did force us to be creative with how we were creating. For the songwriting process, we had to work individually a lot more. We had a big file system set up with a folder of ideas that we would be throwing up all the time, and we'd all start to react to those ideas.
H: There's one COVID song on there I think, which was probably bound to happen. We were in the middle of writing and working on this ballad, and we had a tour lined up specifically around February or March – the time when everything just hit. We'd been excited to get out and play, so when the tour got wiped, the lyrics to this song just started pouring out. That was interesting.
Just to reiterate what 'Symsey' was saying, we were working in isolation but I don't necessarily see that as a bad thing. It was nice to be able to sit with someone's idea and throw a vocal down and then pass it on to Killian [Gavin] on guitar or Symsey. Everyone was doing their bit in their own world, which sometimes gets really good creative results.
Listening to the new album against Moonfire, how do you think your sound has evolved over the years?
H: It's definitely less folky than Moonfire. For probably the last three records, we've embraced 70s-style pop on some level. I don't know quite where this record sits in relation to all that, but it feels like an evolution from the last record with the introduction of some drum machines, drum loops, and less-organic elements.
S: When we recorded Suck on Light [2019], the five of us were doing live takes of songs. On this record, it was almost like we added an electronic percussionist to the band. We do have more hypnotic, groove elements in our music now. I think that comes from 10 years on the road, talking about music, and hearing and playing a certain way. The band gels now in a different way, has a different beat.
What chapter of your lives would you say the new album represents?
H: It's really hard for your life not to seep into the music on some level. COVID played its part, and post-COVID, being able to work together again. Even self-producing this record as opposed to working with someone specifically. It just tends to capture where you're at, whether you want it to or not. There have been ups and downs in the last 12 to 18 months, and that kind of creeps its way in.
S: For the band, it is a bit of a new chapter at the moment. From a business point of view, we're putting this album out independently, which is something we hadn't done before. Our other deals had all come to an end simultaneously and we had the opportunity to give it a go ourselves. We've got new management, a new team around us. They've been very much a part of this new album and are as passionate about it as we are, which is exciting to see.
You had to cancel your 2020 New Zealand dates but have enjoyed your time here in the past. What've been your favourite experiences?
S: We made the film clip for Southern Sun, which was a song from our second record [Harlequin Dream], down in Queenstown. It was a pretty amazing experience, because it was before there were drones or anything. They took us to some crazy location in a helicopter and dropped us down with drumkits and bass amps and keyboards, and we were miming the song on the top of this mountain. It was so beautiful. What a stunning country.
H: I don't think there'll be any choppers on this tour, but that's okay.
What's on the menu for the Wellington concerts?
H: We're reshaping the set a bit; it's always an interesting balance between old stuff and new stuff. The set's quite dynamic, we have lots of segues where songs bleed into others. We really like the idea of it being a train that gets moving, and as the set goes on it keeps building and building momentum, building in atmosphere.
S: It's a real journey for sure, we go through a few chapters. The band live is more on the rocky side, a lot of our songs have that energy. We're so excited to be coming back.