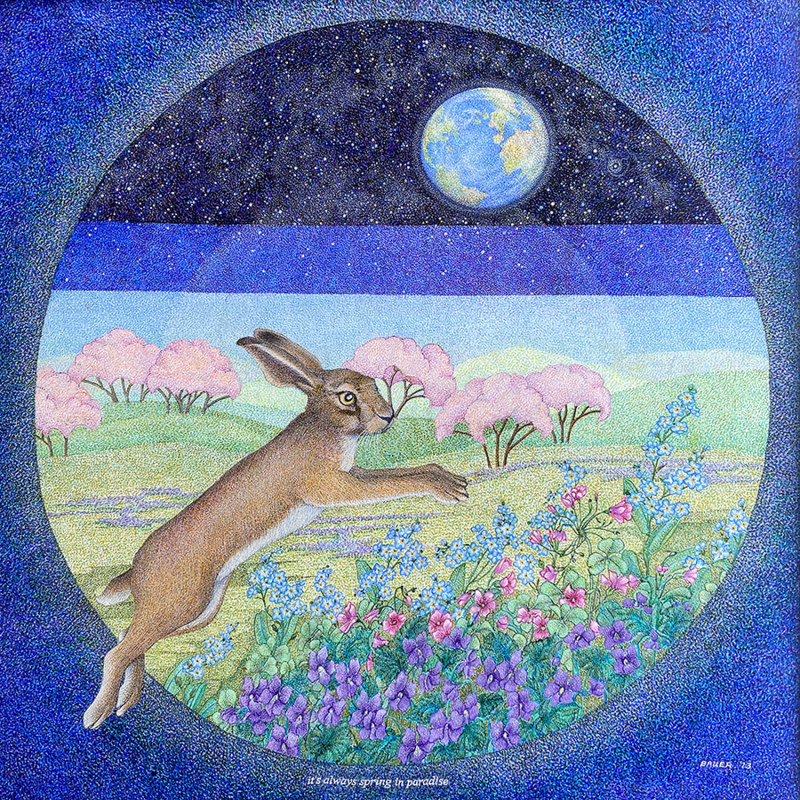 A magic perspective by Alessia Belsito-Riera
Have the Most Fun You Can Before They Make You Stop is a chronological retrospective of artist Carol Anne Bauer's life's work. Running from the 27th of May until the 9th of July at Aratoi Wairarapa Museum of Art and History, the exhibition traces Bauer's career and celebrates her exquisite way of looking at the world.
Bauer was born in 1935 in New York City. She emigrated to Wellington in 1972 and finally settled in Wairarapa in 2000. She studied painting, enamelling, and stitchery at university, became a member of the New Zealand Academy of Fine Arts, a founder of Koru Fibre Artists, a secondary school teacher, a TVNZ set designer, and her work can be found as far as Tokyo and the White House. "Her work spanned decades and you can see particular stories and images running throughout the show," curator Becky Bateman says. "It's always fascinating to see the journey that an artist goes on through their career."
This retrospective exhibits a snapshot of Bauer's oeuvre. From her beginnings in stitchery, through her pointillism using acrylics, to her curious examination of amino acid crystals, Bauer always had "a fascination with light, pattern, and narrative, which drew her to explore and depict the natural world, magic, symbolism, cultural mythologies, and scientific enquiry," Bateman continues.
"We would like people to think curiously after seeing the show and not always take things at face value. There is magic, mythology, and science in nature and these can work together in harmony."