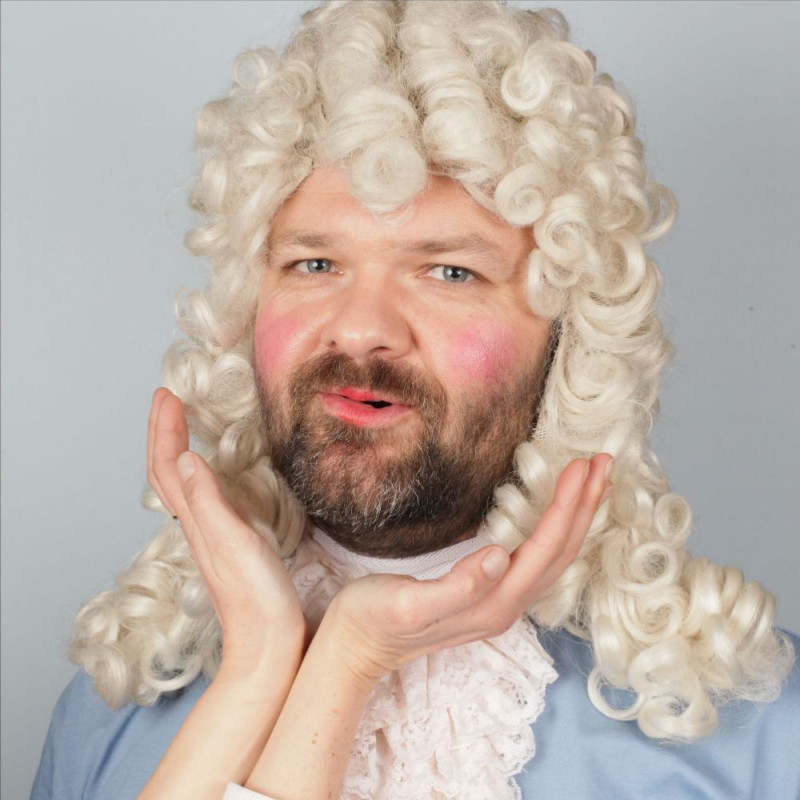 A happy-sad combo album by Madelaine Empson
Luke Buda is a founding member of The Phoenix Foundation and has just released his first solo album in 12 years. The general recipe for Buda, he tells me, is this:
"Lyrics about feeling a bit fat, old, and tired with some wry humour thrown in to make sure it doesn't get too depressing, coupled with generally upbeat music. A happy-sad combination dear to my heart."
Filled with "soft disco, slightly ridiculous 80s, psychedelic fuzz guitars, contemporary synthesisers, drum machines, and tenor horn", Buda says the album was finished before the pandemic struck.
"But just like the Phoenix Foundation album Friend Ship it seems that a bit of apocalypse anxiety had already seeped into my psyche long before the apocalypse actually hit."
Buda sees the APRA Silver Scroll winner collaborate with "such accomplished musicians" as Don McGlashan; Joe Lindsay and Toby Laing from Fat Freddy's Drop; Riki Gooch; Dayle Jellyman; novelist Damien Wilkins, who supplied some of the lyrics; and all the members of The Phoenix Foundation. He says these refreshing collaborations helped alleviate his obsessed and finicky approach to the songs.
"Like if you've been at home by yourself for three weeks and then you finally hang out with someone else."
Buda will perform the album at Meow on the 29th of October.
"I have an awesome band that includes Anita Clarke, who sang backing vocals on almost every song on the album, and Jacqui Nyman who played bass on a couple. Joining us on drums is Olivia Campion (of Yumi Zouma). The band sounds great!"
"I hope the audience doesn't cry too much at how awesome it is."